ASHRAE James R. Bullock Scholarship
12/1/2022
Submission Deadline
Explore Similar Scholarships
College Major:
Location:
Grade Level:
The James R. Bullock Scholarship is one of the scholarships offered by the American Society of Heating, Refrigeration, and Air Conditioning Engineers (ASHRAE). Scholarships are awarded for the academic year following the application deadline, commencing with the fall semester.
Every year, the James R. Bullock Scholarship awards a $5,000- scholarship to a qualified undergraduate mechanical or architectural engineering student attending a post-secondary educational institution in ASHRAE Region IV (North Carolina, South Carolina, and Georgia).
Former scholarship applicants and recipients who meet the current conditions can apply for the scholarship again. ASHRAE's scholarship program aims to inspire students and future students all around the world to pursue engineering or technology careers in the HVAC&R business, which is part of the (STEM) industry.
Key Information of ASHRAE James R. Bullock Scholarship
Study Details
Country of Study
United States
Scholarship Details
Intended Level of Study
Undergraduate
ASHRAE James R. Bullock Scholarship Timeline
January 2022
Application Opening Date
Applications usually open on January 1.
December 2022
Submission Deadline
The submission deadline is on December 1.
September 2023
Awards Announcement Date
The winner is awarded in September of the following academic year.
Scholarship Eligibility
To be eligible to apply, applicants must meet the following criteria.
Eligible Grade: Undergraduate
Maximum Age: Any
Required GPA: 3
Geographic Eligibility: Georgia, North Carolina, South Carolina
Gender: Any
Race/Ethnicity: Any
Application Requirements
Here's what you need to submits besides your application.
Grade transcript
Recommendation letters
How to ace the ASHRAE James R. Bullock Scholarship
1
Learn more about the organization
Spend some time on the organization's website to get a sense of the organization's mission, goals, and values, and make sure your scholarship application reflects those.
2
Sell yourself in the application
When you're asked to talk about yourself or anything related on the application form, include any honors or distinctions you've received. Emphasize activities that demonstrate your abilities and passions, particularly those that demonstrate your ability to lead, take initiative, persevere in the face of adversity, and care for others.
3
Be truthful and forthright
When filling out information or answering questions on the application, be as honest as possible and provide only true information, since any indications of dishonesty will result in disqualification.
4
Examine and review your application
Check your application for any errors in spelling or grammar, as these will exclude you from the scholarship competition. Have a trusted family member, teacher, or mentor look over your application before submitting it.
How the ASHRAE James R. Bullock Scholarship is Judged
Applicants are evaluated on their grade transcripts, and submitted applications. They are expected to show leadership ability, character and have a cumulative college GPA of at least 3.0 on a scale of 4.0 (with 4.0 being the highest).
Why We Love the ASHRAE James R. Bullock Scholarship
The program is beneficial to general population
The scholarship benefits the public by assisting students in their studies to become qualified to work as HVAC&R engineers.
Good application time frame
Given that the application duration is almost a year, this gives you enough time to think critically and also get the necessary documents required of you.
It assists in enrolling at selected university
Universities prefer students who have excelled and been recognized for their achievements.
A merit scholarship demonstrates that you are a capable student who would make a valuable contribution to the institution.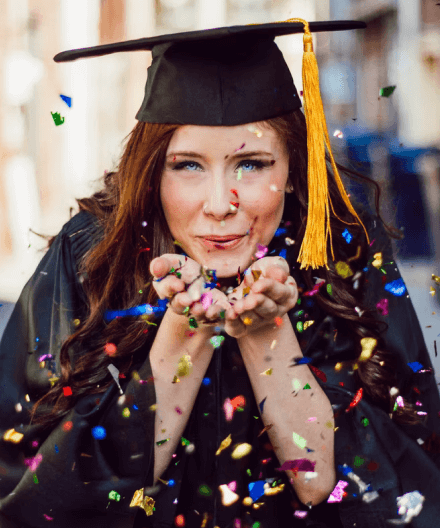 5 Facts About James R. Bullock Scholarship
ASHRAE has over 50,000 members
The awarding body has over 50,000 members from 132 countries, demonstrating its diversity in dedication to advancing the arts and sciences of heating, ventilation, air conditioning, and refrigeration to serve humanity and promote a sustainable world.
ASHRAE envisions having a worldwide impact
ASHRAE's scholarship program aims to encourage students and prospective students all around the world to pursue engineering or technology careers in the HVAC&R business, which is part of the science, technology, engineering, and mathematics (STEM) industry.
Students have received over $2.25 million
Over the last 30 years, the scholarship program has awarded more than $2.25 million to more than 400 befitting students.
Establishes the policies of the awarding body
ASHRAE policies are established by a board of directors composed of society members elected by an elaborate committee structure that includes committees and councils.
Mick Schwedler has served in various sectors
During his time served on the board of directors, Schwedler served as chair of the ASHRAE Technology Council, chair of ASHRAE Standing Standard Project Committee 90.1-2010, and chair of the Advanced Energy Design Guide Steering Committee, and as an ASHRAE Distinguished Lecturer.