Build Dakota Scholarship Fund
$20,000–$60,000
Award Amount
3/31/2023
Submission Deadline
Explore Similar Scholarships
Location:
Grade Level:
In South Dakota, several workforce fields have been deemed to have a high need, indicating a labor shortage. Particular fields include nursing, engineering, and automotive technology. The Build Dakota Scholarship Fund was established to offer full scholarships to qualified students and, in doing so, alleviate the state's labor needs.
To be eligible for the scholarship, you must be accepted into an eligible area of study in one of the four South Dakota technical colleges. All applicants must be citizens of the United States with a minimum cumulative GPA of 2.5. By accepting the scholarship, you are making a three-year commitment to remain in South Dakota after graduation and work with one of the industry sponsors.
The recipients of the scholarship are awarded amounts between $20,000 to $60,000. This amount, which covers one's entire tuition, fees, books, and tools needs, ensures that the student studies for free. As such, the scholarship ensures that students get free and quality education, businesses in South Dakota get quality professionals, and the whole of South Dakota's economy expands.
Key Information of Build Dakota Scholarship Fund
Study Details
Area of Study
Architecture
Automation
Electrical
Engineering
Manufacturing
Nursing
Technology
Country of Study
United States
Specific Schools
Mitchell Technical College
Lake Area Technical College
Southeast Technical College
Western Dakota Technical College
Scholarship Details
Intended Level of Study
Vocational/Technical School
Award Amount
$20,000–$60,000
Build Dakota Scholarship Fund Timeline
January 2023
Application Opening Date
Applications open on January 1.
March 2023
Submission Deadline
The submission deadline is on March 31.
Scholarship Eligibility
To be eligible to apply, applicants must meet the following criteria.
Eligible Grade: High School Senior – Undergraduate
Maximum Age: Any
Required GPA: 2.5
Geographic Eligibility: South Dakota
Gender: Any
Race/Ethnicity: Any
Application Requirements
Here's what you need to submits besides your application.
Financial Information
School Verification
Grade transcript
How to ace the Build Dakota Scholarship Fund
1
Research on the industry partners
Research the potential industry sponsors before settling on one to make sure that you choose to work with a company that aligns with your personal goals and ensures your growth.
2
Start early
Start your application process as soon as they open because you will require ample time to complete and file the Application for Federal Student Aid (FAFSA) form, collect your transcripts, and complete the application form.
3
Sell yourself
If the industry sponsors contact you for an interview, make sure to refer broadly to your past work experiences and the skills and qualities that you have built over the years.
4
Prepare adequately for the interview
Research and prepare thoroughly for the interview with the business partners. During the day of the interview, arrive early, dress appropriately, and do not shy away from asking questions if prompted to.
How the Build Dakota Scholarship Fund is Judged
The selection criteria will include academic performance, industry partnerships, previous work experiences, high school CTE experience, financial need, and other awards or certifications.
Why We Love the Build Dakota Scholarship Fund
A win for all parties involved
Businesses commit to sponsoring students and covering some of their program costs while the scholarship covers the remaining amount, with that, the students get a free and quality education while the industry sponsor gains a qualified employee.
Guaranteed employment
Recipients of the scholarship can secure a three-year employment opportunity before their graduation.
Training for students
The scholarship allows students to experience on-the-job training and part-time work while they are still in school.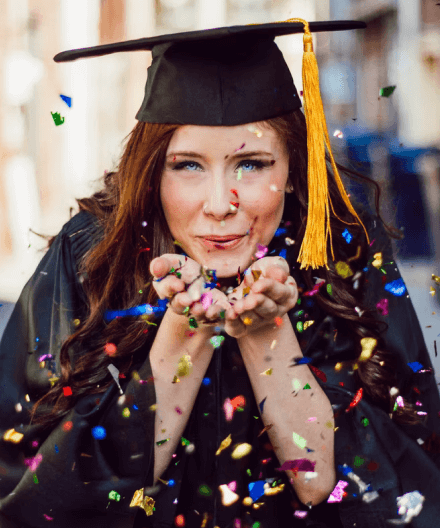 5 Facts About Build Dakota Scholarship Fund
Specific colleges under the scholarship program
The four colleges under the Build Dakota Scholarship Fund are Southeast Technical College, Mitchell Tech, Lake Area Technical College, and Western Dakota Technical College.
Financial need is required
Applicants must demonstrate financial need and provide accurate financial information.
A 98-100% placement rate
Every year, 98–100% of the Build Dakota scholars are integrated into companies with industry sponsors.
The fund was established in 2015
The Build Dakota Scholarship Fund was established in 2015 by business leaders and forward-thinking legislators to address South Dakota's workforce issues.
Scholars are ineligible for other institutional scholarships
Scholars of the Build Dakota Scholarship are not eligible to apply for other institutional scholarships while they are under the scholarship program.