NFWL Essay Student Scholarship Contest
8/1/2023
Submission Deadline
Explore Similar Scholarships
Location:
Grade Level:
The NFWL Essay Student Scholarship Contest gives $5,000 to an eligible female student in South Carolina to further her education.
The National Foundation of Women Legislators (NFWL) has a long history of aiding young women. Over the years, the scholarship has brought together some of the nation's most promising young scholars for a week of mentorship, learning, and growth.
Leadership is a key component of the program, and winners participate in a variety of personal and professional development activities to help them improve as individuals. Applicants must provide an essay, recommendation letters, and contact information.
Key Information of NFWL Essay Student Scholarship Contest
Study Details
Country of Study
United States
Scholarship Details
Intended Level of Study
Undergraduate
NFWL Essay Student Scholarship Contest Timeline
January 2023
Application Opening Date
Applications open on January 1.
August 2023
Submission Deadline
The submission deadline is on August 1.
Scholarship Eligibility
To be eligible to apply, applicants must meet the following criteria.
Eligible Grade: Undergraduate
Maximum Age: Any
Required GPA: Any
Geographic Eligibility: South Carolina
Gender: Women
Race/Ethnicity: Any
Application Requirements
Here's what you need to submits besides your application.
Essay
Recommendation letters
How to ace the NFWL Essay Student Scholarship Contest
1
Stand out from the crowd
If you are eligible, you should use your writings to discuss life experiences that have shaped you. Make a statement by revealing your most meaningful qualities and hobbies.
2
Develop your work to be distinct
Before submitting the final essay, verify that you have properly developed your essay by planning it and writing numerous revisions of it. Get a second or third eye review before submitting it and reach out to your instructor or mentor for guidance.
3
Reach out to past winners
It is always advisable to reach out to past scholarship winners for advice and guidance if possible. They will give you insights into how they won the award. Also, get your materials checked and reviewed by your mentors, instructors, and advisors to avoid any unforeseen mistakes.
4
You must already be enrolled
Interested applicants must be presently enrolled in a college or institution in the state of South Carolina when they begin the application process.
How the NFWL Essay Student Scholarship Contest is Judged
Students are selected for the NFWL Essay Student Scholarship Contest based on their academic success, leadership in school and their community, work experience, and a character essay.
Why We Love the NFWL Essay Student Scholarship Contest
The scholarship recipient attends an annual conference
Winners spend substantial time with an elected women mentor at the NFWL Annual Conference.
During the meeting, scholars receive free mentorship
These young women learn about a wide range of policy areas from their mentors, as well as what it's like to be an elected woman.
Empowers Women
The National Foundation of Women Legislators sponsors the scholarship contest to inspire more women to become policymakers and change agents.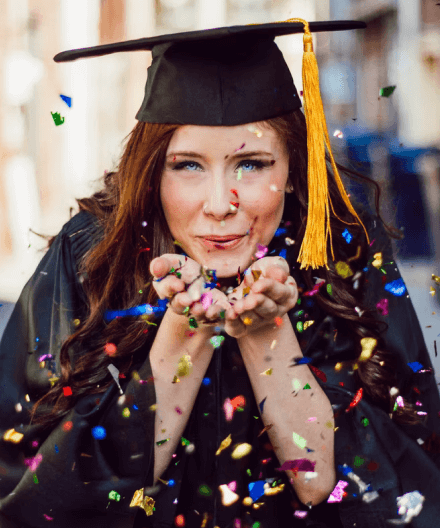 5 Facts About NFWL Essay Student Scholarship Contest
The award is only available to female students
Applicants for the NFWL Essay Scholarship must be female students from the United States.
Scholars have rich professions and professional relationships
Scholarship recipients have gone on to attend prestigious institutions, create non-profit organizations, and pursue their passions.
You join a robust alumni
As an NFWL Scholar, you will join the ranks of the NFWL's many prominent and significant alumni in sectors such as politics, academia, science, literature, and more.
Scholarship only allows for full-time study
Students, who are currently enrolled in or will be enrolling in full-time courses, are eligible for the scholarship. Only under these conditions are awards given out.
The awards are only given out once
The contest winner will get a one-time scholarship that will not be renewed for subsequent academic years.