BIG ARTS Classical Music Scholarship
$10,000–$25,000
Award Amount
3/25/2023
Submission Deadline
Explore Similar Scholarships
College Major:
Location:
Grade Level:
BIG ARTS is an organization based in Sanibel, Florida that seeks to create great artistic entertainment and learning experiences. It hosts multiple workshops, lectures, and visual arts presentations that enrich the lives of Sanibel residents. It offers the BIG ARTS Classical Music Scholarship to support students pursuing studies in classical music instruments.
The annual scholarship awards three scholarships to students pursuing studies at accredited music programs in Florida. First, second, and third place winners receive $25,000, $15,000, and $10,000 respectively. The scholarship is open to undergraduate students only.
Applicants are required to submit an essay, an official transcript, and at least two recommendation letters. They should also attach copies of any awards, certificates, reviews, or scholarships they have received. A video or audio file should also be included displaying the breadth of the applicant's skills.
Key Information of BIG ARTS Classical Music Scholarship
Study Details
Area of Study
Classical Music
Scholarship Details
Intended Level of Study
Undergraduate
Award Amount
$10,000–$25,000
BIG ARTS Classical Music Scholarship Timeline
January 2023
Applications Opening Date
Applications open on January 1.
March 2023
Submission Deadline
The submission deadline is on March 25.
April 2023
Live Audition Date
Shortlisted applicants will be invited to do a live performance on April 8. Winners will be announced afterward.
Scholarship Eligibility
To be eligible to apply, applicants must meet the following criteria.
Eligible Grade: Undergraduate
Maximum Age: Any
Required GPA: Any
Geographic Eligibility: Florida
Gender: Any
Race/Ethnicity: Any
Application Requirements
Here's what you need to submits besides your application.
Essay
Grade transcript
Recommendation letters
Video Submission
How to ace the BIG ARTS Classical Music Scholarship
1
Carefully select your recommenders
You can submit a maximum of three recommendation letters. Recommenders should be your teachers or a music professional of acknowledged standing. Your recommenders should know you well and be able to speak in detail about your artistic skills and character. Inform your recommenders early to ensure that they have ample time to write it.
2
Select your best musical pieces
Your video/audio submission is your chance to show your prowess. Pick music that best shows your abilities. Select pieces that have different styles and enable you to show your mastery of the instrument. You can consult your teacher for ideas on which pieces will best show your skill. If you don't have any recordings, record yourself playing your instrument.
3
Gather your documents early
In addition to an official transcript, you'll need documentation for any certificates, awards, critiques, or scholarships you've received. Having all your documents ready will ease the application process and help you focus on the recording and the essay.
4
Ace the essay
The essay is your chance to exhibit your goals and achievements. Create an outline to guide what you'll cover in each paragraph. Ensure that your ideas flow organically. Edit the essay severally to make sure it is cohesive, clear, and error-free. Seek feedback from a few people and incorporate it into your writing.
How the BIG ARTS Classical Music Scholarship is Judged
Applicants are judged based on their mastery of classical music instruments as well as their range of skills. Audio/video submissions that showcase a wide range of contrasting styles and breadth of mastery make applicants stand out.
Why We Love the BIG ARTS Classical Music Scholarship
You choose the pieces to include
Applicants choose the music pieces to include in their audio/video submissions.
All classical music instruments are eligible
Whether your instrument is a string, wind, piano, or percussion you can apply for this scholarship.
Funds go towards more than tuition
The funds can also be used for school supplies, books, or equipment.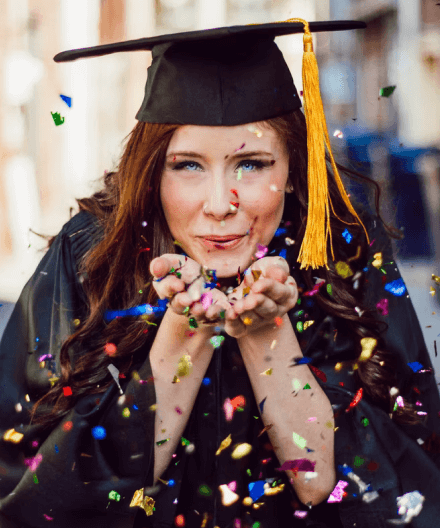 5 Facts About BIG ARTS Sanibel Islands Club
BIG is an acronym
BIG stands for Barrier Island Group.
It was founded in 1979
It was formed by a small group of artists who for over eight years met wherever they found space – beaches, parks, churches, parks.
The audience brought their folding chairs
Before BIG ARTS became a formal venue, audiences would bring their chairs to the parks or beaches where members performed.
They have awarded more than $290,000
BIG ARTS has awarded more than $290,000 in scholarships.
It has supported 87 students
BIG ARTS has awarded scholarships to 87 students