Allamanda Garden Club Horticulture Scholarship
3/31/2023
Submission Deadline
Explore Similar Scholarships
College Major:
Location:
Grade Level:
The Allamanda Garden Club of North Port, Florida is a nonprofit dedicated to using Florida-Friendly landscaping practices to beautify the city. They support environmental conservation and have fun practicing flower arranging. They offer the Allamanda Garden Club Horticulture Scholarship to support exceptional students undertaking horticulture-related studies.
The scholarship awards $1,500 to two students each annually. The scholarship is open to college sophomores, juniors, seniors, graduate, and doctoral students. Preference is given to residents of North Port, Englewood, Port Charlotte, or Venice, Florida.
Applicants must have engaged in extracurricular activities related to horticulture. They are required to submit a grade transcript, two recommendation letters, and an essay. The minimum GPA requirement is 3.0.
Key Information of Allamanda Garden Club Horticulture Scholarship
Study Details
Area of Study
Horticulture
Country of Study
United States
Scholarship Details
Intended Level of Study
Undergraduate
Postgraduate
Doctorate
Vocational/Technical School
Allamanda Garden Club Horticulture Scholarship Timeline
January 2023
Application Open Date
Applications open on January 1.
March 2023
Submission Deadline
The submission deadline is on March 31.
April 2023
Awards Announcement Date
Winners will be announced on April 15.
Scholarship Eligibility
To be eligible to apply, applicants must meet the following criteria.
Eligible Grade: College Sophomore – Postgraduate
Maximum Age: Any
Required GPA: 3
Geographic Eligibility: Florida, United States
Gender: Any
Race/Ethnicity: Any
Application Requirements
Here's what you need to submits besides your application.
Essay
Grade transcript
Recommendation letters
How to ace the Allamanda Garden Club Horticulture Scholarship
1
Select your recommenders carefully
You will need two recommendation letters. From your former employer and lecturers, select people who supervised you closely and know you well. Recommenders should be able to speak to your abilities in depth. Find out if they are available to write the letter and do so early enough. This will give them enough time to write it.
2
Write your essay outline
Your essay has to be within 500 - 1,000 words. To ensure that you write it well, you should create an outline detailing what each paragraph will cover. Arrange your ideas such that they flow organically and create a smooth progression.
3
Write your essay
With your outline as a guide, proceed to write the first draft. It will be a little rough, but that's okay. Focus all your energy on putting down the ideas in the outline. Do several reviews of the draft correcting any ambiguity, wordiness, and errors. After getting your essay to a good level, schedule about two more reviewing sessions three days apart.
4
Seek feedback
After you're confident that your essay is good, share it with several people. Ask them to point out any areas that they think need some touch-up. Incorporate the feedback received and you're good to go.
How the Allamanda Garden Club Horticulture Scholarship is Judged
Applicants are judged based on their skills in horticulture-related fields as demonstrated in extracurriculars and recommendation letters. Academic merit, good character, and passion for their career path are also considered.
Why We Love the Allamanda Garden Club Horticulture Scholarship
Former winners can reapply
Students who'd won the scholarship before can apply for it again.
All universities are eligible
Students studying at any university in the U.S. can apply for the scholarship.
It supports a wide range of programs
Agriculture, floriculture, arboriculture, plant physiology and pathology, plant and soil science, urban forestry, and coastal wetland studies are some of the programs eligible for the scholarship.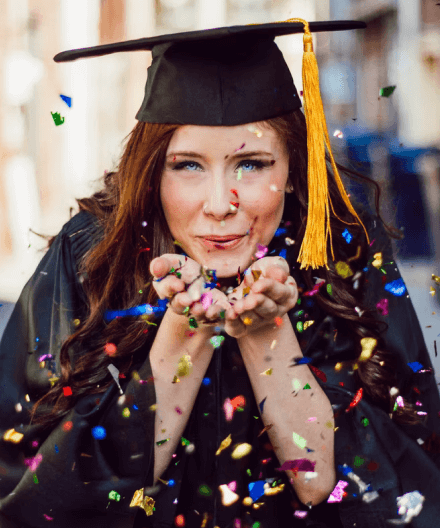 5 Facts About Allamanda Garden Club
It was started in 1965
The club was started in September 1965 by a group of women who loved gardening.
It is for all genders
Though the club started as a women's club, it quickly dropped the "Women" title within months of its formation.
It purchased the Blue Star Memorial Marker
The Marker at Veterans Memorial Park on the corner of U.S. 41 and Pan American Blvd. was purchased in 1968 at $125.
Flower arranging workshops started in the '80s
The first flower arranging workshop was held in the '80s. You can view amazing flower arrangements on their website.
The English Tea raises scholarship funds
The English Tea event is an event held annually to raise money for scholarships.