Beyond the Boroughs Scholarship
3/15/2023
Submission Deadline
Explore Similar Scholarships
Location:
Grade Level:
Beyond the Boroughs was founded by veteran Tutan Reyes in 2007. He committed to giving young men and women a brighter future through a scholarship fund that rewards students in accredited colleges who are unable to finance their studies.
The primary aim of Beyond the Boroughs is rooted in a refusal to let lingering financial difficulties hinder the leaders of tomorrow. Beyond the Boroughs thrives on the challenge to provide support, funds, and mentorship to students.
As a public charity program, Beyond the Boroughs raises money and distributes as many scholarship funds as possible each year.
Key Information of Beyond the Boroughs Scholarship
Study Details
Country of Study
United States
Scholarship Details
Intended Level of Study
Undergraduate
Beyond the Boroughs Scholarship Timeline
January 1, 2023
Application Opening date
Applications open in early January.
March 15, 2023
Application Closing Date
Applications close in mid-March
June 15, 2023
Award Announcement Date
Scholarship winners are announced
Scholarship Eligibility
To be eligible to apply, applicants must meet the following criteria.
Eligible Grade: High School Graduate – Undergraduate
Maximum Age: Any
Required GPA: 2.5
Geographic Eligibility: United States
Gender: Any
Race/Ethnicity: Any
Application Requirements
Here's what you need to submits besides your application.
Essay
Recommendation letters
Grade transcript
Financial Information
Short Answers
How to ace the Beyond the Boroughs Scholarship
1
Apply early
The Beyond the Boroughs scholarship gets a lot of candidates every year. To increase your chance of winning, try as much as possible to apply early.
2
Prepare all necessary documents
Your documents should be ready for submission. You don't want to take any chances by missing a document.
3
Make your essay stand out
Make your essay detail-oriented and focused rather than trying to cover a topic that is not important. Make sure to reread your essay for any grammatical errors, spelling mistakes, and so on.
4
Involve yourself in extra-curricular activities
Increase your chances of winning with your participation in extracurricular activities. Make sure to put that in your application.
How the Beyond the Boroughs Scholarship is Judged
The candidates are judged by their academic records. The candidate must have a grade point average of 2.5 or higher, proof of acceptance to an accredited four-year college, and a low-income household. Candidates must also have involvement in extra-curricular activities to stand a chance of winning.
Why We Love the Beyond the Boroughs Scholarship
Beyond the Boroughs encourages philanthropy
Not only do they help out students with scholarship funds, but they also urge people to give back to the community.
The scholarship award will last four years
The scholarship fund can be spread for over four years and will be paid directly to the institution of learning.
An exceptional fundraising strategy
Beyond the Boroughs, the Funding strategy not only honors the highest contributors but also all those who find a way to donate, no matter how small.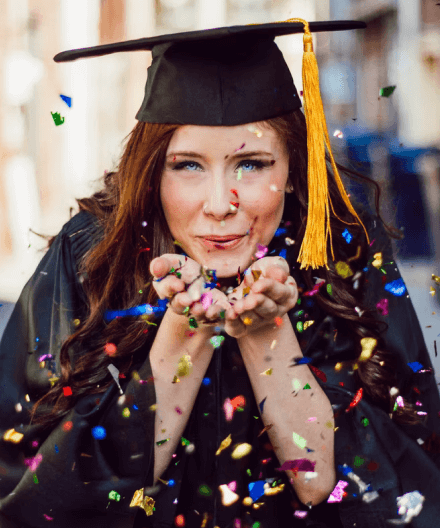 5 Facts About the Beyond the Boroughs Scholarship
You can establish a scholarship in your name
Beyond the Boroughs has made it easy to donate scholarship awards in honor of your loved ones or yourself.
Productive partnerships are of importance
Forming beneficial partnerships is of importance to Beyond the Boroughs. With partners on board such as Oscar de la Renta, The Somarela Fund, and others.
At Beyond the Boroughs, every gift counts
You too can be a donor. No contribution is too small. Any gift of any kind or size is accepted.
Winning candidates become part of growing community
Each winner gets to be part of a community and get their scholarship profile.
Encouragement of donor networks
Beyond the Boroughs also gets communities to band together and contribute to help a person of choice and give him/her a specific scholarship.