Betty Lynne Theriot Memorial Scholarship
3/15/2023
Submission Deadline
Explore Similar Scholarships
Location:
Grade Level:
Each year, both MLS and MLT students may apply for the Betty Lynne Theriot Memorial Scholarship for financial aid during their final or clinical year of study. The grant is paid out at a rate of $250 each semester for two semesters or $500 for one year at a school of medical laboratory science that has received accreditation.
Each year, a maximum of three scholarships may be given out. Donations from LSCLS are sustained through a variety of fundraising initiatives. Scholarship recipients should be revealed in the LSCLS Bayou Tech.
Candidates must meet the following requirements in order to be considered: a minimum GPA of 3.0, a statement of interest in medical laboratory science and their future plans, proof of financial need (number of siblings, number in college, costs incurred during clinical year), résumé, academic or honorary awards, and letters of recommendation.
Key Information of Betty Lynne Theriot Memorial Scholarship
Study Details
Area of Study
Medical Laboratory Science
Medical Laboratory Technician
Medicine Public Service
Science
Country of Study
United States
Scholarship Details
Intended Level of Study
Undergraduate
Postgraduate
Betty Lynne Theriot Memorial Scholarship Timeline
November 2022
Applications Opening Date
Applications open on November 1.
March 2023
Submission Deadline
The submission deadline is on March 15.
Scholarship Eligibility
To be eligible to apply, applicants must meet the following criteria.
Eligible Grade: College Senior – Postgraduate
Maximum Age: Any
Required GPA: 3
Geographic Eligibility: Louisiana
Gender: Any
Race/Ethnicity: Any
Application Requirements
Here's what you need to submits besides your application.
Recommendation letters
Grade transcript
Financial Information
Essay
How to ace the Betty Lynne Theriot Memorial Scholarship
1
Your must be starting your senior year
Your clinical year must be the level of studies you are at to be eligible. When applying, make sure you satisfy this condition.
2
Demonstrate academic achievements
Give details of any academic honors or previous awards you have received. This might make the difference between two applicants of equal standing.
3
Get two letters of recommendation
Ask two persons to provide letters of recommendation if you have the time. One reference must come from someone you know personally, and the other one must come from the school you are currently enrolled in. This recommendation letter ought to come from a person who can confirm the applicant's commitment to the discipline of medical laboratory science.
4
Get a grade transcript
Submit a certified copy of your most recent transcript from the college or university you are enrolled in. This is one of the requirements to submit a complete application.
How the Betty Lynne Theriot Memorial Scholarship is Judged
The committee determines the maximum percentage score to be applied to each of the five evaluation criteria: grade point average, student declaration of interest in a career in medical laboratory science, monetary need, endorsement letters, as well as extracurricular activities.
Why We Love the Betty Lynne Theriot Memorial Scholarship
Scholarship criteria
Their outstanding achievement in the profession, which indicates their love and commitment is taken into consideration when choosing the winner in addition to their financial need and additional experiences.
The importance of medical laboratory science
Students are encouraged to pursue careers in medical laboratory science via this scholarship program. This is an important area of work for medical development in general and the fellows would be contributing to its growth.
The organization offers another scholarship
Under the same eligibility criteria, the LSCLS offers another scholarship, the Joy Holm Memorial Scholarship. This expands the opportunities to receive support from clinical year students.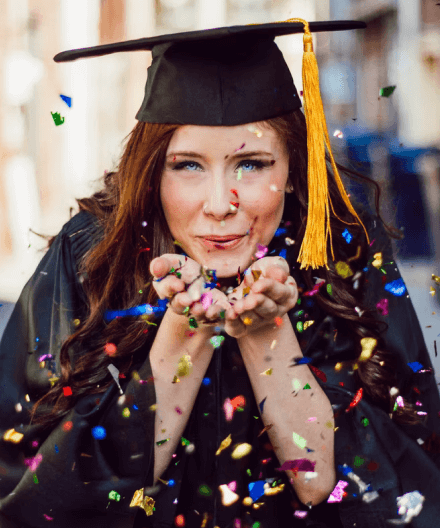 5 Facts About Betty Lynne Theriot Memorial Scholarship
Their big mission
The American Society for Clinical Laboratory Science was founded with the purpose of advancing the field of medical laboratory science.
Membership benefits
The Louisiana Society for Clinical Laboratory Science's members and other ASCLS members have access to a wide range of healthcare professional networks thanks to the Career Center of the National Healthcare Network.
Honors and certificates are considered
Applicants are to submit any awards, honors, and certificates they have obtained.
Education events
ASCLS hosts the Annual Meeting, CLEC, Legislative Symposium, and the new ELMC2 as its four main live conferences each year.
Independent evaluation is conducted
An independent evaluation is conducted by each committee member.