Barbara Lotze Scholarship
12/1/2022
Submission Deadline
Explore Similar Scholarships
College Major:
Location:
Grade Level:
The Barbara Lotze Scholarship is available for undergraduate students planning to enroll or already enrolled in a physics teacher preparation course. Even high school seniors can apply for this program.
Six awards are given, and successful students get a complimentary AAPT Student Membership and a stipend of $3,000. The scholarship fund is given to undergraduates who have enrolled in a four-year or two-year college program, or high school seniors who have been accepted for such enrollment.
Applicants planning to teach physics and are a citizen of the United States are eligible for this scholarship. At the AAPT Winter Meeting, applicants are considered by the Board of Directors for acceptance.
Key Information of Barbara Lotze Scholarship
Study Details
Country of Study
United States
Scholarship Details
Intended Level of Study
Undergraduate
Barbara Lotze Scholarship Timeline
January 1, 2022
Application Open Date
Applications for the Barbara Lotze Scholarship open.
December 1, 2022
Submission Deadline
Applicants must submit their applications by including all the necessary details.
March 2023
Award announcement date
The winners will be announced and notified.
Scholarship Eligibility
To be eligible to apply, applicants must meet the following criteria.
Eligible Grade: High School Senior – Undergraduate
Maximum Age: Any
Required GPA: Any
Geographic Eligibility: United States
Gender: Any
Race/Ethnicity: Any
Application Requirements
Here's what you need to submits besides your application.
Essay
Recommendation letters
Grade transcript
Short Answers
How to ace the Barbara Lotze Scholarship
1
Specify your future goals
Aspirants applying for this scholarship need to understand their objective or why they are applying. They need to specify their reason for applying and ensure that they will remain true to it after completing the course.
2
Check out the eligibility criteria
Researching properly about the eligibility criteria is important. A minor mistake can lead to the rejection of an application form.
3
Get the essay reviewed before submitting
Getting the essay reviewed by an expert before submitting it is another way to avoid unnecessary mistakes. Also, it adds more value to your essay, and specialists can provide more insights regarding the specific subject.
4
Highlight your passion for teaching
As this is a scholarship aimed at those who aspire to become teachers, it makes sense that they need to be enthusiastic about teaching and education. Ensure that you highlight and properly explain this in your answers.
How the Barbara Lotze Scholarship is Judged
Candidates are judged based on their short answers, the quality of the essay, and their grade transcript submitted. What has been written in the recommendation letters is also taken into consideration.
Why We Love the Barbara Lotze Scholarship
Only U.S. citizens are eligible
The Barbara Lotze Scholarship is only available for only U.S. students and is supported by an endowment funded by Barbara Lotze.
Opportunities are given to undergraduate students
Undergraduate students get the opportunity to enroll in this scholarship under the Association of American Physics Teachers (AAPT).
A good opportunity for physics lovers
After completing this course, physics lovers who wish to teach physics in schools and colleges can do so.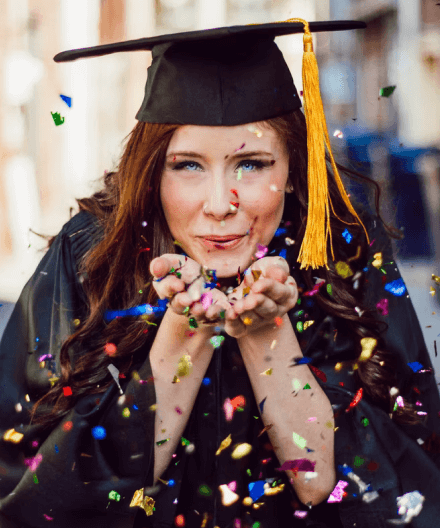 5 Facts About the American Association of Physics Teachers
The AAPT scholarship has helped physics aspirants
The Association of American Physics Teachers (AAPT) scholarship has helped physics aspirants expand their careers on this subject.
Age is not a criterion
Applicants of any age group can apply for this scholarship; both adults and young ones can register and become physics teachers.
Everyone can enroll for the course
Not restricting the Barbara Lotze Scholarship to any particular gender is another factor that makes it more mass-friendly.
AAPT does not consider financial status
Students applying for this course do not have to worry about their financial status as this scholarship's only demand is that candidates should be citizens of the US.
GPA is not considered for selection
Applicants wishing to become a future physics teachers will not be judged based on the school they passed out from and their GPA.