Ally Financial Law Scholars Program
$6,000–$20,000
Award Amount
4/30/2023
Submission Deadline
Explore Similar Scholarships
Location:
Demographic:
Grade Level:
The Congressional Black Caucus Foundation (CBCF) is a nonprofit, nonpartisan public policy research and educational institute that was created in 1976.
For more than three decades, the CBCF has granted scholarships to brilliant and deserving students in collaboration with CBC Spouses. Each year, they give out over 300 scholarships to students who show leadership potential through outstanding community service and academic achievement.
The Ally Financial Law Scholars Program assists college students and graduates with outstanding grades throughout their matriculation in law school.
Key Information of Ally Financial Law Scholars Program
Study Details
Country of Study
United States
Scholarship Details
Intended Level of Study
Postgraduate
Award Amount
$6,000–$20,000
Ally Financial Law Scholars Program Timeline
January 3, 2023
Application Open Date
Applications usually open in January.
April 30, 2023
Submission Deadline
The deadline for applications is usually in April.
August 2023
Award Announcement Date
The Ally Financial Law Scholars Program award will be announced in August.
Scholarship Eligibility
To be eligible to apply, applicants must meet the following criteria.
Eligible Grade: College Senior – Graduate
Maximum Age: Any
Required GPA: 3
Geographic Eligibility: United States
Gender: Any
Race/Ethnicity: Black
Application Requirements
Here's what you need to submits besides your application.
Essay
Recommendation letters
Video Submission
Grade transcript
How to ace the Ally Financial Law Scholars Program
1
Exhibit active leadership in your community
Make sure to include in your application any experiences that show your leadership and volunteer efforts. The Ally Financial Law Scholars Program favors students who have participated in leadership roles and have a history of community service.
2
Emphasize your past accomplishments
In your application, you will be allowed to share your experiences; take advantage of the opportunity to highlight past achievements that you are proud of and how they have prepared you for a career in law.
3
Ensure that your application is error-free
The last thing you want is for your application to be rejected due to careless errors like typos, misspellings, or grammatical mistakes. Before submitting your application, make sure you have thoroughly reviewed it.
4
Reach out to past winners
Reach out to some of the scholars who have benefited from the Ally Financial Law Scholars Program; you might be able to learn one or two things from them that will help you succeed in your application.
How the Ally Financial Law Scholars Program is Judged
Applicants are judged on leadership, community service commitment, and academic talent. Candidates must exhibit a dedication to improving their communities and be excellent leaders with special skills.
Why We Love the Ally Financial Law Scholars Program
Selected recipients are matched with mentors
Ally Financial will pair the selected recipient with a mentor. The recipient will be mentored throughout their legal education.
It's open to all regions in the U.S.
To apply for the Ally Financial Law Scholars Program, you do not have to live in a Congressional Black Caucus Members district. The award is accessible to all rising and graduating seniors who want to pursue a legal degree after completing their undergraduate degree.
They offer sessions for professional growth
Ally Financial provides professional development sessions for award beneficiaries to attend.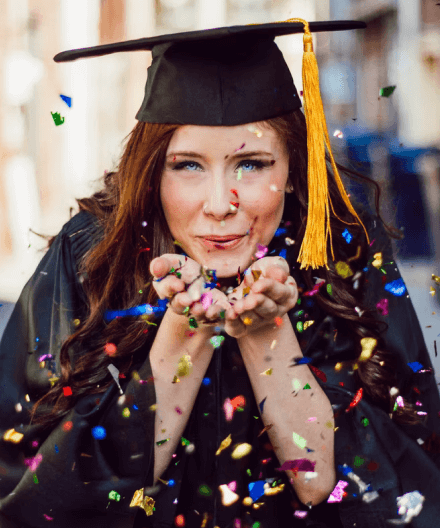 5 Facts About The Ally Financial Law Scholars Program
Monetary grant for selected recipients
The multi-year grant of $20,000 is given out for up to three years if the eligibility requirements are met.
The scholarship advances the Black community
The scholarship promotes policy analysis and research that benefits Black communities around the world, as well as develops the next generation of Black leaders.
It shapes the leaders of tomorrow
The Ally Financial Law Scholars Program cultivates tomorrow's leaders through fellowships, scholarships, and internships.
How the scholarship is renewed
Recipients of the Ally Financial Law Scholars Program can renew their scholarships once a year. The renewal application is due at the end of the spring semester. As part of the renewal process, the beneficiary must submit eligibility materials as well as a report detailing progress for each semester.
Disbursement of the award
The Ally Financial Law Scholars Program award is given to the academic institution of attendance once every academic year – distribution is subject to sustaining eligibility throughout the award term.