Graduate Student Scholarship
5/18/2023
Submission Deadline
Explore Similar Scholarships
College Major:
Location:
Grade Level:
The Graduate Student Scholarship is available for senior undergraduate and postgraduate students, as well as research and clinical doctorate candidates. The scholarship program includes various types of funding opportunities under two categories.
First is the General Scholarship which awards 15 students $5,000 each and second, is the Endowed Scholarships, under which there are three categories — International Student Scholarship, Minority Student Scholarship, and NSSLHA Scholarship.
Nine students are awarded $5,000 under the Endowed Scholarships. Students aiming to apply for the Endowed Scholarships need to indicate this while applying for the Graduate Student Scholarship. The scholarship helps the students cover their education costs and upgrade their quality of life.
Key Information of Graduate Student Scholarship
Study Details
Area of Study
Communications
Country of Study
United States
Scholarship Details
Intended Level of Study
Undergraduate
Postgraduate
Graduate Student Scholarship Timeline
March 1, 2023
Application Open Date
Applications for the Graduate Student Scholarship open.
May 18, 2023
Submission Deadline
Applicants must submit their completed online form and upload the required documents on or before this date.
November 2023
Award announcement date
The names of the scholarship winners are announced.
Scholarship Eligibility
To be eligible to apply, applicants must meet the following criteria.
Eligible Grade: Undergraduate – Postgraduate
Maximum Age: Any
Required GPA: 3
Geographic Eligibility: United States
Gender: Any
Race/Ethnicity: Any
Application Requirements
Here's what you need to submits besides your application.
How to ace the Graduate Student Scholarship
1
Describe your goals
Students need to describe their goals in a simple and precise manner in the letter of application, explaining their reasons behind choosing these goals and why they are important to them. Avoid any grammatical or punctuation errors, as this might reflect poorly on your seriousness regarding this scholarship.
2
Research well before writing the essay
Conducting thorough research will help you write an informative piece with no factual errors. If asked, explain your point of view in simple words and substantiate your standing with examples. Do not plagiarize.
3
Get your essay reviewed
Getting your essay reviewed by a faculty member or an expert will help you avoid making mistakes and add more value to your essay. An expert can also offer deeper insight into the subject that can help you better write the essay.
4
Submit letter of recommendations
Submitting three letters of recommendation is a prerequisite to applying for the scholarship. Ensure those letters perfectly demonstrate your motivation, responsibility, and commitment to the discipline and highlight your capacities and qualities. The letters should also speak about your academic achievements.
How the Graduate Student Scholarship is Judged
Applicants are judged based on their GPA, the quality of the essay, and the transcript submitted. The letters of recommendation are also taken into consideration to find promising candidates.
Why We Love the Graduate Student Scholarship
Non-US citizens are eligible to apply
Under the International Student Scholarship in Endowed Scholarships section, three non-US citizens are given opportunities to apply for a $5000 scholarship fund.
Opportunity given to minority students
Three US-based students belonging to any ethnic or racial minority group are given opportunities to apply for $5,000 each under the Minority Student Scholarship program.
NSSLHA members stand to gain
Member students of the National Student Speech Language Hearing Association stand an opportunity to directly apply under the NSSLHA Scholarship option. Three of them will receive a scholarship amount of $5,000 each.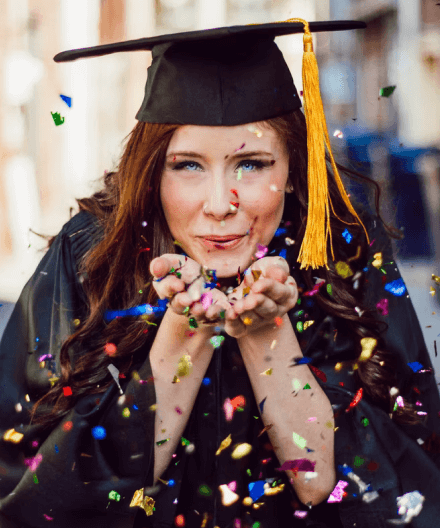 5 Facts About the American Speech-Language-Hearing Foundation
Association active for over 75 years
The ASLH Foundation has been awarding funds as research grants, scholarships, etc., to several leaders, students, and researchers since its revamp in 1946.
Helping people communicate and connect
The Foundation has always dedicated itself through its several scholarship programs to enable people with language-, speech-, or hearing disorders to communicate and connect better with others.
More than 2,000 individuals funded so far
The ASLH Foundation has so far funded around 2,400 clinical professionals, students, and researchers to pave way for innovations in communication sciences.
Over $12 million awarded to date
Since awarding the first research grant of $75, it has to date awarded over $12.1 million funding several innovations and making improvements in people's lives.
They have shaped careers of many people
The ASLH Foundation has helped jump-start the career of several individuals, who now are working towards helping others overcome the hurdles.