AWS John C. Lincoln Memorial Scholarship
3/1/2023
Submission Deadline
Explore Similar Scholarships
College Major:
Location:
Grade Level:
The American Welding Society (AWS) is a not-for-profit charitable organization. It was established in 1919 with the mission of "advancing the science, technology, and application of welding and allied joining and cutting processes worldwide, including brazing, soldering, and thermal spraying." The foundation funds and supports educational and research opportunities to further the growth and development of the welding industry.
John Cromwell Lincoln was an inventor, philanthropist, and entrepreneur. He was a Vice-presidential candidate during the 1924 US elections and he founded The Lincoln Electric Company in 1895. Mr. Lincoln was admired by many young people in the field of arc welding for his moral character, thirst for knowledge, and commitment to manufacturing excellence.
The AWS created a scholarship program in honor of John C. Lincoln. Every year, one undergraduate student pursuing a four years or more bachelor's degree program in welding engineering or welding engineering technology will be awarded the $3,500 John C. Lincoln Memorial Scholarship. Preference will be given to students from or studying in Ohio or Arizona.
Key Information of AWS John C. Lincoln Memorial Scholarship
Study Details
Country of Study
United States
Scholarship Details
Intended Level of Study
Undergraduate
AWS John C. Lincoln Memorial Scholarship Timeline
December 2022
Application Opening Date
Applications open on December 1.
March 2023
Submission Deadline
The submission deadline is on March 1.
Scholarship Eligibility
To be eligible to apply, applicants must meet the following criteria.
Eligible Grade: High School Graduate – Undergraduate
Minimum Age: 18
Required GPA: 2.5
Geographic Eligibility: Arizona, Ohio, United States
Gender: Any
Race/Ethnicity: Any
Application Requirements
Here's what you need to submits besides your application.
Short Answers
Financial Information
Grade transcript
How to ace the AWS John C. Lincoln Memorial Scholarship
1
Apply early
Submit your application as early as possible. Thousands of students will be applying for the scholarship, and the deadline will not be extended. Process and submit your application on time to avoid being disqualified.
2
Fill out the correct information
Before submitting your application, go over your details, contact information, addresses, and such. Ensure you have the correct information filled out.
3
Submit a recent transcript
Submit a transcript that shows your recent grades and credits. Make sure your transcript shows grades in subjects that relate to welding engineering or physical sciences.
4
Reach out to previous recipients
If you can, contact students who have been recipients of the scholarship in previous years. Ask them for tips on your application. Otherwise, reach out to personnel at the AWS foundation for more information.
How the AWS John C. Lincoln Memorial Scholarship is Judged
The scholarship will be awarded to a student who shows financial need. During the selection process, students who are pursuing a degree in welding engineering will be prioritized over welding engineering technology students.
Why We Love the AWS John C. Lincoln Memorial Scholarship
Part-time students may apply
Students enrolled for part-time study at a university may also apply for the scholarship.
The scholarship is renewable
Past applicants may reapply for this scholarship and be granted the award for up to four years.
Non-members may apply
Students do not need to join the American Welding Society to be eligible to apply for this scholarship. Non-members can apply.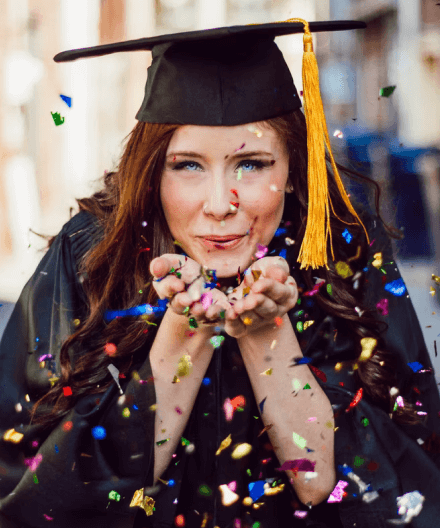 5 Facts About AWS John C. Lincoln Memorial Scholarship
Awards are paid to the recipient's institution
No funds will be paid directly to the scholarship recipient, rather the full amount will be paid on behalf of the recipient to their college or university.
Selection committee members are formally chosen
The recipient of the award will be determined by the Named Selection Committee, which comprises five members who are formally chosen by the National Educational Scholarship Committee.
Arizona and Ohio residents are preferred
Applications from individuals residing or studying in Ohio and Arizona will be prioritized.
The foundation awards international scholarships
The AWS foundation awards scholarships to students outside the United States to pursue full-time undergraduate or graduate studies in joining sciences at a higher institution located in any country of the recipient's choice.
AWS Foundation awards $2 million in scholarships
The American Welding Society Foundation awards up to $2 million in scholarships and grants to students in the field of welding engineering.