ASHRAE Rusty & Debbie Hoffman Family Scholarship
12/1/2022
Submission Deadline
Explore Similar Scholarships
College Major:
Location:
Grade Level:
The ASHRAE Rusty & Debbie Hoffman Family Scholars Program, by the American Society of Heating, Refrigerating and Air-Conditioning Engineers was created to award high school graduates who are to join college to pursue a mechanical or architectural engineering course. The scholarship is only open to students who graduated from high schools that are within Georgia, South Carolina, and North Carolina. The admitting institutions must have an active ASHRAE student club.
The ASHRAE Rusty & Debbie Hoffman Family Scholars Program by the American Society of Heating, Refrigerating and Air-Conditioning Engineers provides one scholarship worth $5,000 to a college student in the United States annually. Applicants are evaluated on academics, work experience, and passion for an engineering career. The award amount is used to help pay for their college education.
The American Society of Heating, Refrigerating, and Air-Conditioning Engineers Scholars Program is a one-time one-year scholarship that helps students in college. Scholars under the program are exposed to innovations that shape tomorrow's built environment. Taking advantage of the great community of professionals and scholars, the recipients of the scholarship also get access to internship and employment opportunities that give their careers a significant boost.
Key Information of ASHRAE Rusty & Debbie Hoffman Family Scholarship
Study Details
Area of Study
Architectural Engineering
Mechanical Engineering
Country of Study
United States
Specific Schools
North Carolina A&T University
North Carolina State University
East Carolina University
UNC, Charlotte
Scholarship Details
Intended Level of Study
Undergraduate
Vocational/Technical School
ASHRAE Rusty & Debbie Hoffman Family Scholarship Timeline
January 2022
Application Opening Date
Applications open on January 1.
December 2022
Submission Deadline
The submission deadline is on December 1.
September 2023
Awards Announcement Date
The winner is announced and awarded in September of the following academic year.
Scholarship Eligibility
To be eligible to apply, applicants must meet the following criteria.
Eligible Grade: Undergraduate
Maximum Age: Any
Required GPA: 3
Geographic Eligibility: Georgia, North Carolina, South Carolina
Gender: Any
Race/Ethnicity: Any
Application Requirements
Here's what you need to submits besides your application.
Grade transcript
Recommendation letters
How to ace the ASHRAE Rusty & Debbie Hoffman Family Scholarship
1
Passionately express your enthusiasm
Your personal statement is a great opportunity for you to express your enthusiasm for either mechanical or architectural engineering. Explain how this scholarship will help you achieve your career goals.
2
Reach out to a previous winner
The scholarship award is given to one new person every year. Reach out to any of the previous winners who reside within your locality for insights on how to win the scholarship award.
3
Work on achieving and maintaining high grades
The scholarship is highly competitive, with only one winner emerging out of a pool of many applicants. Having high grades will give you a much-needed edge over other applicants.
4
Go through your application before submitting
Many applications are often disqualified for having many errors such as spelling, grammar, and even punctuation. The rules are tight because only one winner gets to be awarded the scholarship.
How the ASHRAE Rusty & Debbie Hoffman Family Scholarship is Judged
Applicants are assessed on their academics, leadership, service, and passion for engineering. Successful applicants have a demonstrated passion for pursuing engineering, great leadership experience, and community involvement.
Why We Love the ASHRAE Rusty & Debbie Hoffman Family Scholarship
Empowers you to ignite your career
Ignite your career in mechanical or architectural engineering by applying for this scholarship. Most scholars end up creating great careers after the exposure given by the scholarship program.
Financial aid covering tuition
The scholarship helps new students acclimatize with school easily. Students can then focus their finances on other college expenses.
You get involved in ASHRAE school programs
Scholars get to be part of the active community of ASHARE clubs in colleges. The community is actively engaged in programs that help them establish their careers.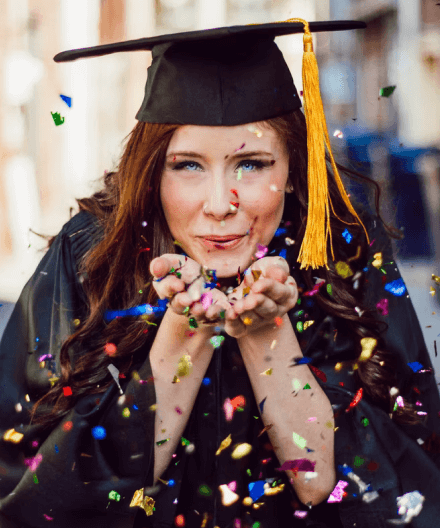 5 Facts About ASHRAE Rusty & Debbie Hoffman Family Scholars Program
Has a fair selection process
The scholarship selection process is very transparent and fair, alluding to the fact that one of ASHRAE's core values is integrity.
It was initiated by the Hoffman family
The Rusty & Debbie Hoffman family initiated this scholarship in collaboration with ASHRAE.
Win-win partnerships for scholarships
The society has had tremendous results in partnering with other organizations to provide scholarships to students.
Foundational involvement with students in schools
The society separately oversees very actively engaged student-run ASHRAE clubs in universities.
International accreditation with certifying bodies
Members of the society don't have to be worried about accreditation in other countries because of gainful collaborations which allow them to grow their careers in other countries.