ASA Minority Fellowship Program
1/31/2023
Submission Deadline
Explore Similar Scholarships
Getting a higher education in the U.S. is difficult, never mind getting a Ph.D. That is why the American Sociological Association (ASA) is looking for students pursuing a doctorate to take part in their Minority Fellowship Program.
Being part of this Fellowship includes, but is not limited to, a $20,000 scholarship and special programming in their annual meeting. Besides that, just like any academic fellowship, it is an excellent opportunity to get in touch with other researchers from your study area.
To apply, the candidate must submit some documents, which include an online application, two essays, your CV, grade transcripts, and three letters of recommendation. Only applications from those, who are part of an underrepresented group, will be considered.
Key Information of ASA Minority Fellowship Program
Study Details
Country of Study
United States
Scholarship Details
Intended Level of Study
Doctorate
ASA Minority Fellowship Program Timeline
November 2022
Applications Available
Applications open on November 5.
January 2023
Submission Deadline
The submission deadline is on January 31.
May 2023
Awards Announcement Date
By May, winner(s) are selected.
Scholarship Eligibility
To be eligible to apply, applicants must meet the following criteria.
Eligible Grade: Graduate
Maximum Age: Any
Required GPA: Any
Geographic Eligibility: United States
Gender: Any
Race/Ethnicity: Black, Hispanic, Pacific Islander
Application Requirements
Here's what you need to submits besides your application.
Essay
Grade transcript
Recommendation letters
How to ace the ASA Minority Fellowship Program
1
Get good recommendations
It's important that you get solid recommendations from three different people, who are familiar with you and your work. Find the ones who know your research and your journey.
2
Do research on the areas of interest
There are some areas of interest for the fellowship. Make sure your research fits into those areas.
3
Update your CV
It's important that all your information on your CV is updated, from work experience to personal information.
4
Write your essays carefully
This counts a lot for this selection process! Revise your work before submitting it.
How the ASA Minority Fellowship Program is Judged
Other than writing skills and research themes, things like academic achievement, other scholarships, research potential and experience, and minority background will be taken into consideration when selecting fellows.
Why We Love the ASA Minority Fellowship Program
Focuses on minorities
This fellowship exists to help minorities excel.
Considers financial need
If you are a minority but have no need for a scholarship, you are less likely to be selected.
Former fellows
People who were part of this fellowship moved on to be presidents of the ASA, award-winning scholars, and influential social scientists.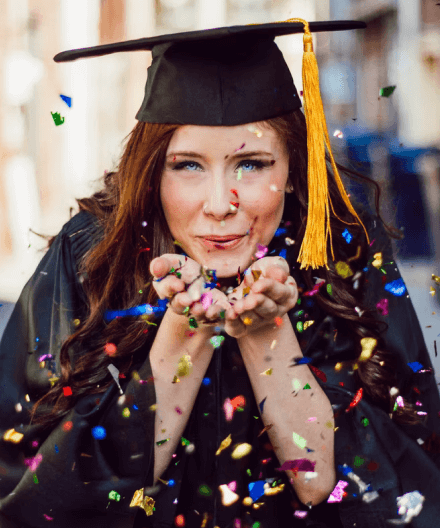 5 Facts About ASA Minority Fellowship Program
Pays tuition for the year
Apart from the scholarship prize, the fellowship also covers academic tuition for the whole year.
Includes travel support for conferences
If you are to participate in a conference, this scholarship also covers travel expenses.
Supported by donations
This fellowship, like many others, is supported by donations to the organization.
Holds an annual meeting
This meeting is not only for fellow members but also for other members of the ASA.
Journals and publications
The Association's website features many publications from researchers.