AAUW Educational Foundation International Fellowships
$18,000–$30,000
Award Amount
11/15/2023
Submission Deadline
Explore Similar Scholarships
Grade Level:
The American Association of University Women (AAUW) is an organization that encourages women to pursue higher education and advance their careers. As the number of graduating women increased, so did their membership.
AAUW is offering from $18,000 to $30,000 to a woman to help further her education and be open to better career opportunities with her graduate degree.
Applicants should be international students, i.e. not U.S. citizens or permanent residents, looking to pursue graduate or postdoctoral study in the U.S. Once their studies are complete, they will then return home to start their professional careers.
Key Information of AAUW Educational Foundation International Fellowships
Study Details
Country of Study
United States
Scholarship Details
Award Amount
$18,000–$30,000
AAUW Educational Foundation International Fellowships Timeline
August 2023
Application Opening Date
Applications open on August 1.
November 2023
Application Closing Date
Applications close on November 15.
April 2024
Award Announcement Date
Scholarship winners will be announced on April 15.
Scholarship Eligibility
To be eligible to apply, applicants must meet the following criteria.
Eligible Grade: Graduate
Maximum Age: Any
Required GPA: Any
Geographic Eligibility: Any
Gender: Women
Race/Ethnicity: Any
Application Requirements
Here's what you need to submits besides your application.
Essay
Financial Information
Grade transcript
How to ace the AAUW Educational Foundation International Fellowships
1
Apply early
The early application allows the scholarship organization enough time to follow up on you.
2
Submit all necessary documents
Make sure to submit all required documents needed for the application. Incomplete applications will not be considered.
3
Participate in extracurriculars
Extracurricular activities give you an edge and a higher chance of winning the scholarship.
4
Maintain your grades
Maintain high grades to increase your chances of being selected.
How the AAUW Educational Foundation International Fellowships is Judged
Scholarship candidates will be selected based on financial need and an outstanding essay.
Why We Love the AAUW Educational Foundation International Fellowships
You don't have to be a member
The AAUW scholarship is open to all and no membership is required for application.
Considers the need for financial assistance
The selection of a scholarship winner is also based on financial need.
All races or ethnicity get to apply
No individual is exempted from applying for the AAUW scholarship.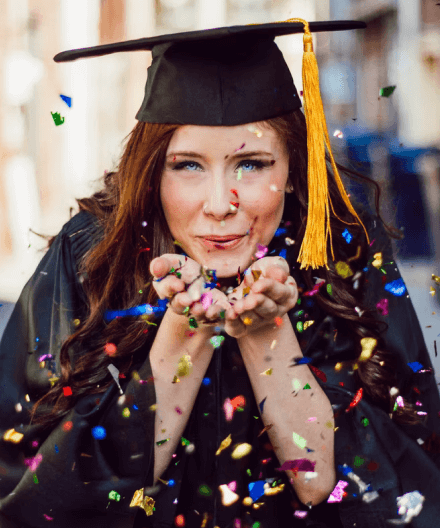 5 Facts About AAUW Educational Foundation International Fellowships
Established in 1881
The AAUW Foundation was founded in 1881 and has been an advocate for women and girls ever since.
Advocacy efforts brought up new law
The AAUW advocacy efforts have propelled new laws, including the Equal Pay Act first proposed in 1945 and passed in 1963.
Hundred of reports published
AAUW has published reports, encouraging women to pursue higher education and disproving myths about women.
Founded by Marion Talbot and Ellen Swallow
Marion Talbot and Ellen Swallow established the AAUW to open doors of career opportunities to women and encourage them to pursue higher education.
Played a major role in Civil Rights Movement
The AAUW engaged in the Civil Rights Movement in the 1960s for significant social progress in the United States.