Charles P. Bell Conservation Scholarship – Undergraduate
1/31/2023
Submission Deadline
Explore Similar Scholarships
Location:
Grade Level:
This program is an initiative formed by the family of Charles P. Bell to honor his memory. Charles P. Bell was a volunteer conservationist who dedicated his time and financial resources to the growth of Missouri's conservation programs.
The Conservation Federation of Missouri sponsors the scholarship. They are a private organization of Missourians who work to represent Missouri's citizen conservationists better and tackle state and national issues that relate to conservation.
The undergraduate program awards a deserving applicant with a $500 award. Applicants enrolled in Missouri schools are encouraged to apply.
Key Information of Charles P. Bell Conservation Scholarship – Undergraduate
Study Details
Area of Study
Fisheries
Forestry
Natural Resources
Science
Wildlife Science
Country of Study
United States
Scholarship Details
Intended Level of Study
Undergraduate
Charles P. Bell Conservation Scholarship – Undergraduate Timeline
November 1, 2022
Application Opening Date
Interested candidates should expect applications to open within the first week of November.
January 31, 2023
Submission Deadline
Applicants have until the end of January to submit all requirements.
Scholarship Eligibility
To be eligible to apply, applicants must meet the following criteria.
Eligible Grade: Undergraduate
Maximum Age: Any
Required GPA: Any
Geographic Eligibility: Missouri
Gender: Any
Race/Ethnicity: Any
Application Requirements
Here's what you need to submits besides your application.
Grade transcript
Recommendation letters
Present Work Experiences
Short Answers
School Verification
How to ace the Charles P. Bell Conservation Scholarship – Undergraduate
1
Provide three letters of recommendation
Get a teacher, employer, or a trusted person acquainted with you to put in a good word for you. The scholarship committee will not accept letters from relatives and family members. Send the letters along with the application.
2
Attach a copy of your transcripts
The committee will need to know the courses you have taken, grades achieved, credits received, and the qualifications you earned during high school and college. Provide a copy of your high school transcript and college/university transcript.
3
Outline your involvement in community activities
Active participation in volunteer programs is a plus when applying for this scholarship. List the community and school activities in which you took (or are currently taking) part.
4
Provide other relevant documents
To complete your application, you attach a statement of need explaining what the scholarship will do for you, an acceptance letter from your institution, and a profile of your work experience (if you have any). The scholarship application can be sent online or via mail.
How the Charles P. Bell Conservation Scholarship – Undergraduate is Judged
Applicants will be judged based on their place of residence (Missouri), career plan (natural resource management), and the number of college credit hours (at least 60).
Why We Love the Charles P. Bell Conservation Scholarship – Undergraduate
The program honors a devoted conservationist
Charles P. Bell worked to ensure that future generations could also share in the wonderment of the natural world. This scholarship acknowledges and honors his contributions.
It helps attract those interested in conservation
This scholarship motivates and encourages students interested in making a difference through conservation.
The scholarship helps to support Missouri residents
Through this scholarship, Missouri residents are supported financially as they work to get into the career of their dreams.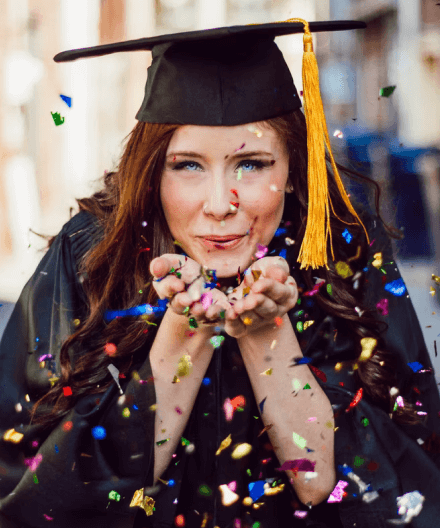 5 Facts about Charles P. Bell Conservation Scholarship
Awards will be given during the convention
After the winner is announced, Recipients of the Charles P. Bell Conservation Scholarships will be honored at the next Conservation Federation of Missouri's Annual Convention.
Financial need not required
Applicants need not apply for financial aid.
There are other scholarships under this name
Other Charles P. Bell Conservation Scholarships are available for elementary, high school, or youth group programs and undergraduates in colleges/universities.
About the federation
The Conservation Federation of Missouri is the largest and most representative conservation group in Missouri. They are the reason behind most of the conservation legislation in Missouri today.
All applications must arrive before the deadline
Interested applicants who mailed their scholarship applications and required documents should ensure that their applications arrive before the deadline.