ARS Undergraduate Scholarship
4/1/2023
Submission Deadline
Explore Similar Scholarships
Location:
Demographic:
Grade Level:
Edgar Agnouni established the Armenian Relief Society in 1910 to provide educational and humanitarian assistance to Armenians around the globe. The society has provided Scholarships to undergraduate students of Armenian heritage since 1980, With over $481,000 Scholarships Awarded to 259 Undergraduate Scholars from 2010 to 2021.
The Armenian Relief Society of Eastern US offers two ARS Undergraduate scholarships valued to Armenian undergraduate students who exhibit ambition, hard work, and commitment to community service. Amounts vary and depend on student needs.
The scholarship is open to Armenian undergraduate students attending an accredited four-year university across the United States to create a cycle of success by helping students alleviate the financial burden of university education.
Key Information of ARS Undergraduate Scholarship
Study Details
Country of Study
United States
Scholarship Details
Intended Level of Study
Undergraduate
ARS Undergraduate Scholarship Timeline
January 1, 2023
Application Opening Date
Applications usually open in early January, so commence compiling scholarship application materials — application form, recommendation letters, and academic transcript.
April 1, 2023
Submission Deadline
Submit the completed application form and all supporting documents — check the website for further details as the submission period approaches.
Scholarship Eligibility
To be eligible to apply, applicants must meet the following criteria.
Eligible Grade: Undergraduate
Maximum Age: Any
Required GPA: Any
Geographic Eligibility: United States
Gender: Any
Race/Ethnicity: Armenian
Application Requirements
Here's what you need to submits besides your application.
Financial Information
Recommendation letters
Grade transcript
Short Answers
How to ace the ARS Undergraduate Scholarship
1
Ensure that you submit a sealed transcript
In your application, it is critical that you submit a sealed official transcript by contacting your university early and requesting the forwarding of your academic transcript, which lists all subjects taken and grades earned for the last completed semester, encased in an envelope and sealed with the signature of an appropriate official.
2
Secure strong letters of recommendation
As early as possible, you should identify two potential recommenders and ask them if they would be willing and able to write a strong letter of reference on your behalf. You can source good recommendation letters with an official letterhead from a university professor who taught you in an academic setting and an Armenian community representative who can attest to your contributions to the Armenian community.
3
Provide proof of financial need
Endeavor to highlight your annual income on the form and share all pertinent information concerning your financial status that may aid in your application consideration, including the first two pages of your parent's most recent income tax returns and the first two pages of your most recent income tax returns.
4
Completed fill out application
Ensure that you respond to all questions in every section listed in the application form by typing or neatly hand-writing your answers in ink in your application form. Failure to do so may lead to outright disqualification.
How the ARS Undergraduate Scholarship is Judged
Candidates are assessed on a point scale by the ARS undergraduate scholarship evaluation committee based on merit, Armenian community involvement, and financial need. The committee then determines whether to recommend scholarship awards to the potential recipients.
Why We Love the ARS Undergraduate Scholarship
Straightforward application process
To apply, Download the undergraduate application form from the scholarship website, complete all required sections based on the checklist and submit the completed form, transcripts, letters of recommendation, and other supporting documents by mail to The Undergraduate Scholarship Committee Armenian Relief Society of Eastern USA, Inc. 80 Bigelow Ave, Suite 200 Watertown, MA 0247.
Tax deductibility
Your scholarship is tax-deductible as allowed by law. However, you may be responsible for conducting any tax reporting requirements and tax due.
More than one scholarship in a year
Successful candidates who receive an award can also apply for a second scholarship sponsored by The Armenian Relief Society of Eastern US. In summary, applicants may only receive two awards in a year.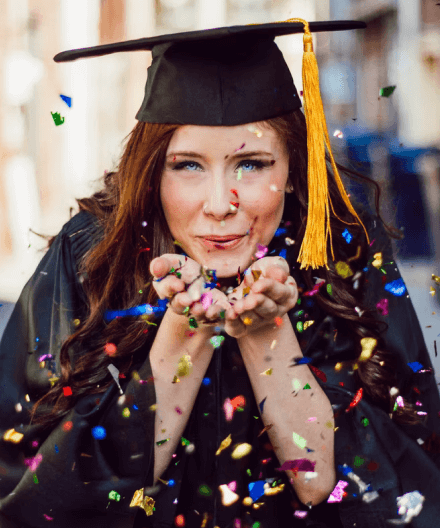 5 Facts About ARS Undergraduate Scholarship
Restricted to United States applicants only
To be eligible, you have to be a legal United States resident of Armenian descent attending university in the United States.
Correct education classification level
you must be a full-time undergraduate student with at least one semester at an accredited four-year university in the United States or currently enrolled in a two-year college with plans to transfer to a four-year university in the Fall.
Short essay component
It is vital that you demonstrate your commitment to community building by writing a short essay about your Armenian community involvement.
Essential supporting documents
As part of additional supporting documents, you must provide proof of current university enrollment and tuition cost in an acceptance letter from the university, clearly indicating your tuition and board amounts for the academic year.
Additional form of proofing financial aid need
You can source additional financial need proof formats to bolster your application from Financial aid forms filed with a testing service or directly from your university's financial assistance office.