ARS Lazarian Graduate Scholarship
$20,000–$50,000
Award Amount
4/1/2023
Submission Deadline
Explore Similar Scholarships
To award extraordinary ambition, hard work, and commitment to serving the community, the Armenian Relief Society of Eastern US created a scholarship for college students of Armenian descent. This scholarship is therefore for any Armenian master's and doctoral students studying in the United States. The students have to be enrolled in any of these disciplines: law, history, political science, international relations, journalism, government, economics, business administration, medicine, and public service.
Every year, the Armenian Relief Society of Eastern US provides college scholarships worth over $40,000 to more than six students attending universities in the United States. Applicants are assessed on their ambitions, academic excellence, and community service. A total of two students are awarded a $20,000–$50,000 scholarship to help pay for their college education.
The Armenian Relief Society of Eastern US Scholars Program brings the scholars to a unique community of passionate go-getters hailing from the Armenian community. The scholars are introduced to great programs that further amplify their skills to serve the community in different projects. The alumni network comprises successful former students who lead transformation in society and are well placed in positions of influence in the academic, political, media, and medical fields.
Key Information of ARS Lazarian Graduate Scholarship
Study Details
Area of Study
Business Administration
Economics
Government
History
International Relations
Journalism
Law
Medicine Public Service
Political Science
Country of Study
United States
Scholarship Details
Intended Level of Study
Postgraduate
Award Amount
$20,000–$50,000
ARS Lazarian Graduate Scholarship Timeline
January 1, 2023
Application Opening Date
Applications usually open in early January.
April 1, 2023
Submission Deadline
The submission deadline is at the beginning of April.
June/July 2023
Award Announcement Date
Award recipients are contacted and published before the start of the fall.
Scholarship Eligibility
To be eligible to apply, applicants must meet the following criteria.
Eligible Grade: Graduate – Doctorate
Maximum Age: Any
Required GPA: Any
Geographic Eligibility: United States
Gender: Any
Race/Ethnicity: Armenian
Application Requirements
Here's what you need to submits besides your application.
Grade transcript
Recommendation letters
Short Answers
How to ace the ARS Lazarian Graduate Scholarship
1
Highlight your community service engagements
In your application, it is important to show off your volunteer work experience. If you are planning on applying in a few years, it is important to consider gaining some worthwhile community service experience.
2
Proofread your application before submitting
Many applications are disqualified because of simple avoidable mistakes such as spelling, grammar, and punctuation errors. Avoid this by having your application reviewed by a trusted friend or family member going through the application. Consider using online grammar checking tools.
3
Reach out to past winners
Every year, two successful applicants receive the award. Reaching out to any of the past winners will give you an edge over other applicants by you receiving more specific insights on how to ace your application.
4
Vividly show your passion in your career
Recipients of the scholarship award have many things in common, one of them is a passion and uncommon drive to achieve their dream careers which is their life's mission. Tying your career as your life's mission is the key to this.
How the ARS Lazarian Graduate Scholarship is Judged
Applicants are assessed on community service, academics, and career ambitions. It is expected of applicants to be highly skilled and actively participating in community projects. All these attributes have to be seen on the applicants for their application to be considered.
Why We Love the ARS Lazarian Graduate Scholarship
Scholarship award can be deferred
Scholarship recipients who have chosen to take a gap year or a break are still allowed to use the scholarship amount when they resume their studies. This gives them ample time to volunteer or be involved in another project.
Scholarship funds not restrictive
Scholarship recipients can use their award to pay any college billed expense. Most scholarships only restrict scholarship use to just tuition.
You join an active scholars network
The recipients of the scholarship join a network exclusive to just the Armenian community. This community is actively involved in projects that improve the livelihoods of the members and the community at large.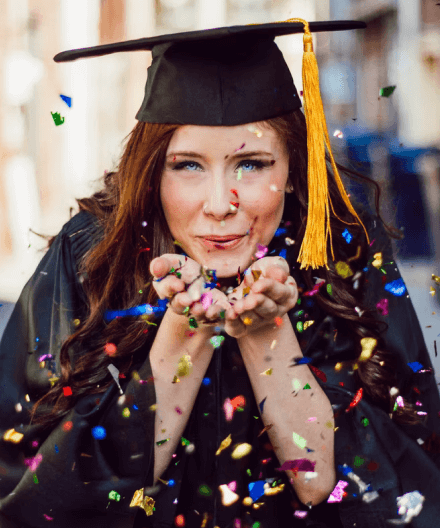 5 Facts about the Armenian Relief Society of Eastern US
The organization's investments in youth have grown
Since 1980 the Armenian Relief Society of Eastern US has had many programs to help Armenian community youths, scholarships being one of them.
The award amount has increased yearly
At its inception, scholarships were worth $10,000 to $20,000 and as of 2021 scholarships are worth up to $50,000.
The organization has thee scholarship programs
The Armenian Relief Society of Eastern US awards more than 250 undergraduate and 180 scholarships worth $481,000 under all three scholarship programs in a decade.
The scholars build world-class careers
The scholars from the program have built exceptional careers in many fields spanning from homeland initiatives to politics and governance.
The organization supports regional community seminars
The Armenian Relief Society of Eastern US welcomes members to seminars that help them restore a personal level of commitment to community development; the scholars get to be part of the seminars too.