Arkansas Future Grant (ArFuture)
$25,000–$30,000
Award Amount
1/1/2023
Submission Deadline
Explore Similar Scholarships
College Major:
Location:
Grade Level:
ArFuture, or Arkansas Future Grant, is a scholarship provided by the state of Arkansas. Its main goal is to invest in students from Arkansas, awarding 100 scholarships worth up to $30,000 each.
This scholarship is for students from the STEM field, that is, science, technology, engineering, and mathematics. Students from fields that have a regional high demand are also eligible to apply and win this award.
Other than being a student enrolled at a university, it is also necessary that the student has graduated from an Arkansas high school. Another option is that the applicant has been a resident of the state for at least three years prior to the application.
Key Information of Arkansas Future Grant (ArFuture)
Study Details
Area of Study
Engineering
Mathematics
Science
Technology
Country of Study
United States
Scholarship Details
Intended Level of Study
Undergraduate
Award Amount
$25,000–$30,000
Arkansas Future Grant (ArFuture) Timeline
July 2022
Spring Applications Open
Applications for the spring deadline open, after the fall deadline passes.
January 1, 2023
Spring Submission Deadline
The last day to submit your application is in January.
February 2023
Fall Applications Open
Applications for the fall deadline open, after the spring deadline passes.
July 1, 2023
Fall Submission Deadline
The fall submission deadline is in July.
Scholarship Eligibility
To be eligible to apply, applicants must meet the following criteria.
Eligible Grade: High School Graduate
Maximum Age: Any
Required GPA: Any
Geographic Eligibility: United States
Gender: Any
Race/Ethnicity: Any
Application Requirements
Here's what you need to submits besides your application.
How to ace the Arkansas Future Grant (ArFuture)
1
Have the right documents
You need to fill out a FAFSA (financial aid) form to apply for this grant.
2
Be enrolled
You can't be a high school student for this scholarship, you must be enrolled at a university or have graduated from high school.
3
Submit your application early
This scholarship is first come, first served, so you must be one of the first to submit if you want to stand a chance of being awarded.
4
Have a plan for after graduation
To continue to receive the scholarship, you must be employed up to six months after graduation.
How the Arkansas Future Grant (ArFuture) is Judged
This scholarship will be awarded to those who apply first. There are no requirements other than having the financial need form completed.
Why We Love the Arkansas Future Grant (ArFuture)
Values local knowledge
This scholarship was made to strengthen the workforce of the state.
No minimum GPA
You don't need to have a certain grade to win the scholarship.
Easy to apply
You only need the FAFSA form to apply.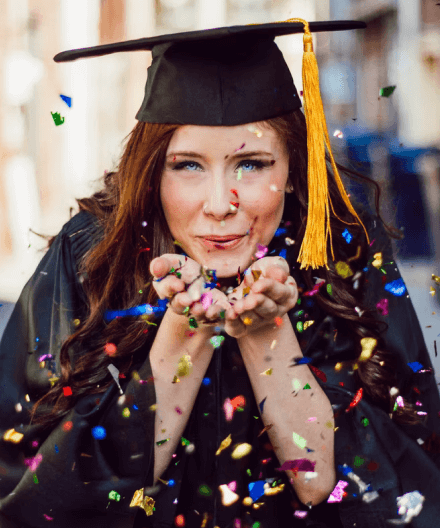 5 Facts ABout ArFuture
Covers tuition and fees
The scholarship must be used to pay for university expenses
On campus and online
Apart from the courses provided on campus, there are also online courses.
Community service
The recipient of the scholarship has to do 15 hours of community service.
Arkansas resident
The scholarship winners have to reside in the state for three consecutive years.
The grant was established in 2017
It is an official Act of the State of Arkansas.