NEWH | Northwest Chapter Scholarship
$10,000–$25,000
Award Amount
4/22/2023
Submission Deadline
Explore Similar Scholarships
College Major:
Location:
Grade Level:
NEWH, INC. is a non-profit oriented in the hospitality sector. The organization was founded in Los Angeles in 1948 by a group of women who share a similar enthusiasm in their line of work.
Any student residing in Washington, Oregon, Alaska, Idaho, or Montana who is inclined to pursue a degree in hospitality, interior design, culinary arts, or architecture is eligible for the award. Through education, mentoring, and scholarships, the organization continues to provide access to the hospitality field.
NEWH has granted over $7 million in scholarships and is the hospitality industry's leading networking outlet, offering scholarships, education, leadership training, recognition of competence, and business development prospects. The organization will provide students and members with access to job listings, internships, mentorship opportunities, and gatherings with hospitality experts. They will also increase the exposure of students and members and create opportunities for them to engage with industry leaders.
Key Information of NEWH | Northwest Chapter Scholarship
Study Details
Area of Study
Architecture
Culinary Arts
Hospitality
Interior Design
Country of Study
United States
Scholarship Details
Intended Level of Study
Undergraduate
Award Amount
$10,000–$25,000
NEWH | Northwest Chapter Scholarship Timeline
January 1, 2023
Application Opening Date
The application is available in early January. Go to the website for particular dates and instructions on how to fill out the application.
April 22, 2023
Entry Deadline
The deadline for entries is in April. Go to the website for particular dates and instructions on how to fill out the application.
May/June 2023
Award Announcement Date
Within 30-60 days of the scholarship submission date, all applicants will receive an automated email confirming their application status. Check the website frequently for details regarding the winners' announcement when the time arrives.
Scholarship Eligibility
To be eligible to apply, applicants must meet the following criteria.
Eligible Grade: Undergraduate – Postgraduate
Maximum Age: Any
Required GPA: 3.0
Geographic Eligibility: Idaho, Montana, Oregon, Alaska, Washington
Gender: Any
Race/Ethnicity: Any
Application Requirements
Here's what you need to submits besides your application.
Grade transcript
Recommendation letters
Essay
Financial Information
How to ace the NEWH | Northwest Chapter Scholarship
1
Research the scholarship program on your own
You must prepare ahead of schedule to see if you possess the qualities sought by the scholarship program and if you are eligible. Connect with the website's social media pages or do an online search for as much detail as possible regarding the scholarship program.
2
Combine all of the items into a single PDF
The scholarship committee will find this more appealing and it will make their job easier. The essay, transcript, and letters should all be included in one PDF.
3
Regularly check your email inbox
You will normally receive a confirmation email after submitting your application via the website. If you don't receive it within 24 hours, you'll need to contact NEWH through their website to see if your application was received.
4
Review your application thoroughly
The competition for the Northwest Chapter Scholarships is intense, be sure your application isn't dismissed due to avoidable faults like misspellings or grammatical mistakes. Consider having a friend or relative, a teacher, or a mentor check your application before submitting it.
How the NEWH | Northwest Chapter Scholarship is Judged
The following points are used to evaluate applications for NEWH scholarships: chosen major and vocation, college debt, GPA, applicant background, and recommendations. To be considered, the applicant must have provided all required documents with their application. This is one of the prerequisites to qualify.
Why We Love the NEWH | Northwest Chapter Scholarship
Flexible and beneficial membership
Students and instructors are not obligated to become members, but they can have one for no cost. Students may also apply for multiple NEWH scholarships, even if they have already been awarded one before.
A diversified group of people
With numerous aspects of hospitality featured, the membership continues to grow and diversify throughout time. Each Chapter has taken on a distinct personality that reflects the local industry.
NEWH's commitment to sustainable practices
Since 2012, NEWH has held a seminar on sustainability called Green Voice, which it continues to hold. The final event of 2018 was a discourse about social sustainability, which can be viewed on the NEWH website as presentation material.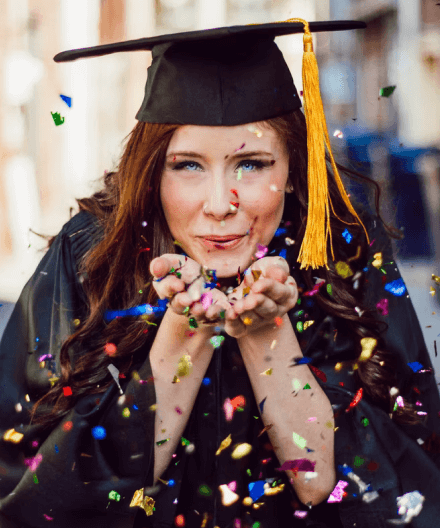 5 Facts About the NEWH
High occupational cohesiveness
NEWH issued its newspaper multiple times a year, which was distributed to industry members across the country.
Risen to prominence in the hospitality industry
NEWH is growing rapidly attributable to its diversified membership of over 4,500 people all around the world, but it isn't dominated by any particular group and it empowers women to participate actively and contribute their skills to the organization.
Escalating their commitment to education
NEWH's mission is to advance the industry through educational means, which they accomplish through co-sponsoring major industry trade fairs, producing ongoing seminars, offering chances to earn continuing education units, and appointing Student Representatives to Chapter Boards.
Different internship opportunities are offered
In addition to the regular internship, there is a summer internship you can apply for so long you meet the prerequisites.
Various awards to recognize members' efforts
Every year, NEWH honors its members with many accolades, including the Pinnacle Award, Woman of the Year Award, and Joyce Johnson Award.