AMS Minority Scholarships
$3,000–$6,000
Award Amount
2/4/2023
Submission Deadline
Explore Similar Scholarships
College Major:
Location:
Demographic:
The American Meteorological Society (AMS), founded in 1919 by Charles Franklin Brooks, is an organization that promotes advancements in atmospheric, oceanic, and hydrologic sciences for the benefit of society at large. The Education and Engagement Commission, a part of the AMS, is responsible for the awarding of the scholarship.
Since its inception, AMS has designed several programs to fulfill its mission of increasing public understanding of science. The Minority Scholarship program is another stride towards achieving a more inclusive and diverse community of meteorologists. It specifically caters to the needs of students belonging to minority communities.
It aims to ensure adequate representation of minority students across the U.S. in natural sciences. High-achieving Black/African American, Hispanic, and Native American students who plan on studying atmospheric, oceanic, and hydrologic sciences are considered for the awards.
Key Information of AMS Minority Scholarships
Study Details
Area of Study
Atmospheric Science
Hydrologic Science
Oceanic Science
Country of Study
United States
Scholarship Details
Intended Level of Study
Undergraduate
Award Amount
$3,000–$6,000
AMS Minority Scholarships Timeline
November 1, 2022
Application Opening Date
Applications open in early November. Keep a lookout on the website closer to the time.
February 4, 2023
Submission Deadline
The deadline for applications is early February.
May/June 2023
Award Announcement Date
The finalists will be announced in May/June 2023.
Scholarship Eligibility
To be eligible to apply, applicants must meet the following criteria.
Eligible Grade: High School Graduate
Maximum Age: Any
Required GPA: 3
Geographic Eligibility: United States
Gender: Any
Race/Ethnicity: Black, Hispanic, Native North American
Application Requirements
Here's what you need to submits besides your application.
Grade transcript
Recommendation letters
How to ace the AMS Minority Scholarships
1
Demonstrate commitment to meteorological sciences
The scholarship is awarded to minority students who intend to pursue a career in atmospheric, oceanic, and hydrologic sciences. Complete your application in a manner that reflects a long-term commitment to advancing the field for the benefit of society.
2
Mention science projects you executed in school
In your application, cite personal experiences, either working on a science class project or heading the science society of your school. How did you instill an interest in science in your schoolmates? What made you so passionate about oceanic sciences?
3
Project your knowledge
Mentioning a few of the latest developments in the meteorological arena would make you stand out as a passionate candidate. This would also demonstrate your interest in the field.
4
Justify the stipend
Your task is to convince the selection committee that you're the ideal fit for receiving the $6,000 stipend. How can this be achieved? A good way to start would be by laying out a plan of how you intend to utilize the amount for research and innovation purposes.
How the AMS Minority Scholarships is Judged
The selection committee assesses applicants based on their passion for atmospheric sciences demonstrated by a good academic record, especially in the subject of science. The applicants are expected to be eager to contribute to the betterment of society through science.
Why We Love the AMS Minority Scholarships
AMS supports all underrepresented students
The American Meteorological Society encourages applications from women and disabled students.
Use the stipend as per your wishes
Scholarship recipients are free to choose what they do with the stipend amount. This right to free will ensures creativity and innovation.
You join a diverse community of scientists
The American Meteorological Society currently has more than 13,000 members including weather-, water-, and climate scientists, and scholarship recipients can benefit from this extensive community of experts.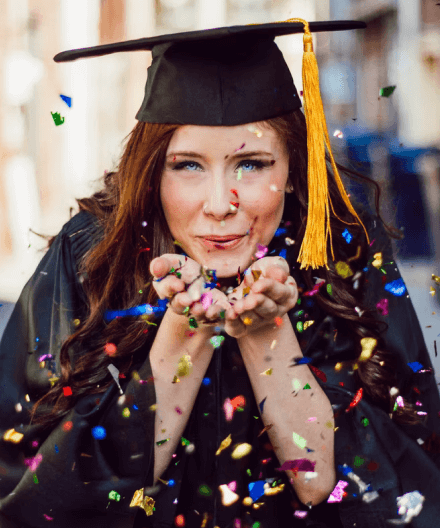 5 Facts About the American Meteorological Society
The AMS runs numerous programs for scientific advancement
The AMS provides several scholarships and fellowships at graduate and undergraduate levels ranging from $1,000 to $25,000.
6,000 people annually attend AMS meeting
Each year, more than 6,000 water-, climate-, and weather scientists participate in the AMS Annual Meeting that covers atmospheric, oceanographic, and hydrologic sciences.
100,000 teachers trained by AMS Education Program
The AMS, through its educational program consisting of workshops, training, and courses, has more than 100,000 teacher graduates to date.
AMS members come from 100 countries
The AMS boasts a vast network of members from almost every stratum of the society belonging to nearly 100 countries.
AMS awards excellent work
The society recognizes contributions to the field of science through research and innovation by conferring awards on the scholars.