ACEC Scholarships
$2,500–$10,000
Award Amount
3/1/2023
Submission Deadline
Explore Similar Scholarships
College Major:
Location:
Grade Level:
The American Council of Engineering Companies Research Institute created a scholarship program in 2002 to promote the engineering profession to the current and future generations and award exceptional engineering students. The scholarship program is open to any student entering their junior, senior, or fifth year in a Bachelor's or Master's degree engineering or land-surveying program in the U.S.
Every year, the American Council of Engineering Companies (ACEC) Research Institute awards university scholarships worth to eight students across the U.S. to help pay for their education. Applicants are required to submit their applications through their respective state Member Organizations. The best applications are evaluated at state the Member Organization level first and the best four from each state compete for the national scholarship awards program.
The American Council of Engineering Companies Research Institute Scholars Program introduces students to a community of world-class experts in the engineering field. The recipients are high achievers who end up working in firms with groundbreaking engineering solutions.
Key Information of ACEC Scholarships
Study Details
Area of Study
Engineering
Country of Study
United States
Scholarship Details
Intended Level of Study
Undergraduate
Postgraduate
Award Amount
$2,500–$10,000
ACEC Scholarships Timeline
January 1, 2023
Application Open Date
The application portal for the scholarship opens at the beginning of the year.
March 18, 2023
Submission Deadline
The deadline for applications is on March 18.
June 2023
Award Announcement Date
The awardees will be contacted in June 2022, with payments made to academic institutions beginning July 1.
Scholarship Eligibility
To be eligible to apply, applicants must meet the following criteria.
Eligible Grade: College Junior – Postgraduate
Maximum Age: Any
Required GPA: Any
Geographic Eligibility: United States
Gender: Any
Race/Ethnicity: Any
Application Requirements
Here's what you need to submits besides your application.
Essay
Recommendation letters
How to ace the ACEC Scholarships
1
Emphasize your proactiveness in your work experience
In your application, make sure to pick the experiences that truly show off your leadership and volunteer work. Work experience is weighted the most with 27 points — the more quality experiences you list, the more your score.
2
Have your essay reviewed before submission
The scholarship is very rigorous and competitive. Many applications are dismissed because of simple mistakes that can be avoided by proofreading and having someone else review their essay submission.
3
Have the best recommendations only
Recommendations carry 15 vital points. Greater weight will be given to a recommendation from a consulting engineer or land surveyor.
4
Reach out to former awardees
The former awardees of the scholarship are listed on the website. You can reach out to any of them and ask specific questions that will help to strengthen your application.
How the ACEC Scholarships is Judged
Applicants are evaluated on academics, work experience, leadership, and extracurricular activities. Applicants are expected to be exemplary in these four areas and should submit strong letters of recommendation that affirm the same.
Why We Love the ACEC Scholarships
Keeping it local
The scholarship initiative is meant to be local. The Institute will issue its awards based on a pool of finalists from MO programs around the country.
You join a great alumni network
The scholarship opportunity doesn't just give you monetary rewards to fund your education, but it also introduces you to a robust community of previous awardees.
There are diverse scholarship types
There are five general scholarships as well as three specialty scholarships to apply for, which cater to different engineering career fields.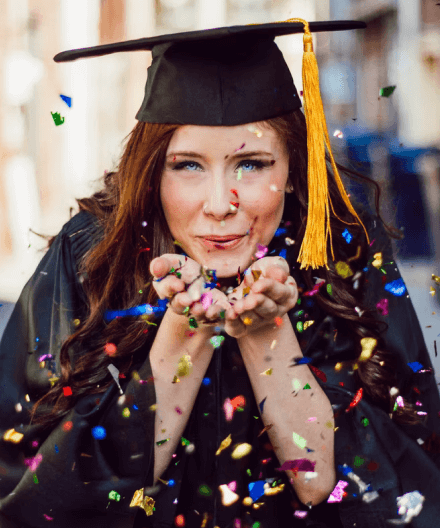 5 Facts
Dedicated to inclusive and equitable quality education
The American Council of Engineering has made the scholarship available to every state in the U.S. and given each state Member Organization award scholarships to award at the state level too.
An undeniable impact over the years
Since the program's inception in 2002, the council has awarded $1,021,500 collectively to 352 high-achieving engineering students attending New York State colleges and universities alone, fulfilling ACEC New York's goal of nurturing future engineers.
ACEC scholars have great careers
With the backing of the biggest and oldest association of engineering companies, the scholars have gone on to have exceptional careers — Cara DuMonte, a 2019 awardee, is currently a senior engineer at the award-winning Fuscoe Engineering.
Promoting the social inclusion of all
The J.A. Watts, Inc. Diversity in Engineering Scholarship is part of the program and gives traditionally underrepresented people of color a unique opportunity.
Programs and scholarships for high school students
At the state level, the council has a program that supports and mentors high school students and also co-sponsors the High School Building Contest — winners are awarded $500 and additional an $1,500 upon enrolment at a university-level engineering school.