Utah Association of Independent Insurance Agents Scholarship
4/1/2023
Submission Deadline
Explore Similar Scholarships
Location:
Grade Level:
The Utah Independent Agents (UIA), formerly known as the Utah Association of Independent Insurance Agents (UAIIA) was created to promote the success of independent insurance agents in Utah, through a focus on professionalism, collaboration, and ethics among agents and brokers.
The UIA is the Utah chapter of the Independent Insurance Agents and Brokers of America (IIABA) and the Professional Insurance Agents (PIA). The Utah chapter serves as an advocate for independent agents by supplying products and services to meet the professional, political, and academic needs of its members.
Partner members provide financial sponsorships for the association to facilitate various programs for agents, including the scholarship program. Every year, at least three high school students in Utah are awarded between $500 and $2,000 to study a course of their choice at the university. Students must demonstrate financial need and have a GPA of at least 3.0.
Key Information of Utah Association of Independent Insurance Agents Scholarship
Study Details
Country of Study
United States
Scholarship Details
Intended Level of Study
Undergraduate
Utah Association of Independent Insurance Agents Scholarship Timeline
February 2023
Application Opening Date
Applications open on February 1.
April 2023
Submission Deadline
The submission deadline is on April 1.
Scholarship Eligibility
To be eligible to apply, applicants must meet the following criteria.
Eligible Grade: High School Senior
Maximum Age: Any
Required GPA: 3
Geographic Eligibility: Utah
Gender: Any
Race/Ethnicity: Any
Application Requirements
Here's what you need to submits besides your application.
Financial Information
Grade transcript
How to ace the Utah Association of Independent Insurance Agents Scholarship
1
Postmark your application
You have to submit your application by mail to the UIA office. Put a postmark on your application to show that you submitted it before the deadline.
2
Submit all documents at once
Unless your school has a policy against sending transcripts together with different documents, send all required documents in the same envelope, at the same time. This will prevent a part of your application from arriving late or getting lost.
3
Contact the association
If you have any questions or are facing any issues regarding your application, reach out to the contact on the scholarship website. Contact them early, so that any problems can be resolved before the deadline.
4
Have your essays reviewed
You will have to answer some essay-style questions for your application. Have a mentor or teacher review your essay and make corrections where needed.
How the Utah Association of Independent Insurance Agents Scholarship is Judged
The scholarship will be awarded to students who not only excel in academic endeavors, but also successfully participate in extracurricular activities at school, church, work, or in their communities.
Why We Love the Utah Association of Independent Insurance Agents Scholarship
Applicants may receive external scholarships
Recipients of this scholarship may apply for other scholarships or financial aid from other organizations.
Applicants may study any course
Recipients of the scholarship may study any course of their choice at the university.
15 scholarships were awarded in 2021
In 2020 and 2021, the association awarded fifteen high school students scholarships in different amounts between $500 to $2,000.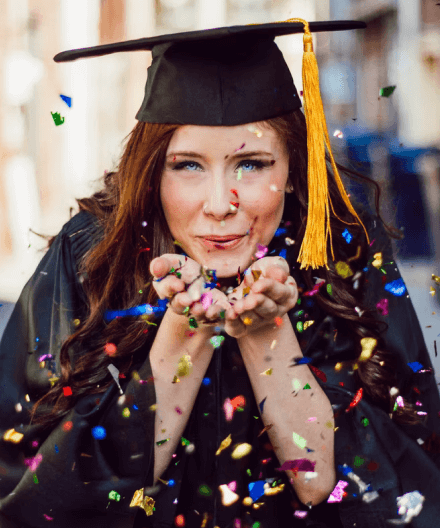 5 Facts About The UIA Scholarship
The association is over 100 years old
The association was established in 1919 and has been committed to serving Utah agents for over 100 years since then.
Finalists will be interviewed
The selected applicants will be invited for in-person interviews before they receive their awards, interview dates will be announced later.
Applicants must submit photographs
All applicants are required to submit one photograph of themselves with their application, the photographs will not be returned but the finalists' photographs may be published for publicity.
Transcripts should reflect performance since 9th grade
Each applicant's transcript should show their academic performance from 9th to 11th grade and the first semester of 12th.
Guardians must submit financial information
The parents or guardians of the applicants are required to fill out and sign a financial information form provided with the scholarship application.