Albert Don Memorial Scholarship
4/25/2023
Submission Deadline
Explore Similar Scholarships
College Major:
Location:
Grade Level:
The Washington Wine Industry Foundation offers six scholarship programs to students interested in pursuing a career in the wine industry. The organization serves as a networking hub for the makers, growers, and consumers of the industry.
The Albert Don Memorial Scholarship is named after an innovative mind who in his extensive 30-year-long career innovated the different practices of the industry. He played an instrumental role in fostering creative thinking abilities in the youth.
The scholarship worth $3,000 is offered to one student annually. The decision is made purely based on merit. Financial need does not guarantee a student's participation.
Key Information of Albert Don Memorial Scholarship
Study Details
Area of Study
Business
Food Science
Viticulture
Wine Business Management
Country of Study
United States
Scholarship Details
Intended Level of Study
Undergraduate
Postgraduate
Albert Don Memorial Scholarship Timeline
January 2023
Application Opening Date
Applications open on January 1.
April 2023
Submission Deadline
The submission deadline is on April 25.
Scholarship Eligibility
To be eligible to apply, applicants must meet the following criteria.
Eligible Grade: Undergraduate – Postgraduate
Maximum Age: Any
Required GPA: 3
Geographic Eligibility: Washington
Gender: Any
Race/Ethnicity: Any
Application Requirements
Here's what you need to submits besides your application.
Essay
Grade transcript
Recommendation letters
How to ace the Albert Don Memorial Scholarship
1
Conduct research on Albert Don
Prior knowledge about Albert Don's extensive service to the industry will come in handy in your application. Utilize the information smartly to create an impact.
2
Emphasize leadership ability
Leadership qualities are greatly desired by the sponsor. Make sure you prove that you're an initiative-taker and not someone who waits before someone takes the lead.
3
Seek guidance from the alumni
The alumni of the program can guide you about the expectations of the selection committee. This would allow you to draft your application bearing in mind their requirements.
4
Submit tailor-made recommendation letters
This scholarship attaches immense importance to your recommendation letters. Make sure your recommenders are sufficiently briefed about the program before they begin writing.
How the Albert Don Memorial Scholarship is Judged
The selection committee looks at the applicant's essay prompt response, academic transcripts, recommendation letters, extracurricular activities, and leadership ability. The selection is done purely on merit – the financial need does not automatically make you a preferred candidate.
Why We Love the Albert Don Memorial Scholarship
A memorial scholarship
A memorial scholarship instills a passion for service within the grantees. They observe how a person is honored for their contributions to the industry.
A career-focused opportunity
The program is designed for students who are well aware of their careers. This makes them focused early on in their academic life.
One student can achieve four awards
The scholarship can be availed by one student up to four times. However, the grant does not auto-renew upon completion of a year.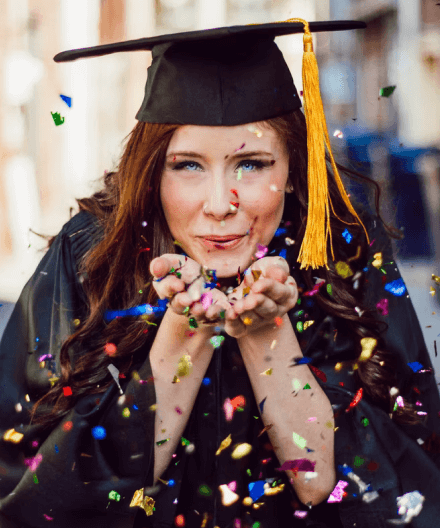 5 Facts About Albert Don Memorial Scholarship
The scholarship covers child care too
In addition to tuition, books, student fees, room, and board, the scholarship covers childcare expenses as well.
Part-time students also eligible for the program
The scholarship is open to both full-time and part-time students.
Ph.D. candidates not considered by the sponsor
The scholarship is not available to Ph.D. students.
GPA of above 3.0 required
The scholarship requires a minimum GPA of 3.0 in high school and college.
Volunteer experience is preferred by the sponsor
Applicants with work and volunteer experience are highly preferred.