AISES Intel Growing The Legacy Scholarship Program
$5,000–$10,000
Award Amount
5/31/2023
Submission Deadline
Explore Similar Scholarships
To foster the academic growth of Native Americans, Native Hawaiians, Indigenous Canadians, or any Tribal citizen, Intel, in partnership with AISES, has committed to support and implement the Growing the Legacy Scholarship Program.
After a conference in 2016 attended by Intel, AISES, the National Center for Women & Information Technology, and other members from academia and tribal nations, a white paper was released to address the increasing number of students of tribal citizens' backgrounds in STEM. The suggestions recommended offering financial support, internship, and job opportunities in INTEL.
Intel has committed a whopping $ 1.32 million to support Native American students academically via scholarships.
Key Information of AISES Intel Growing The Legacy Scholarship Program
Study Details
Area of Study
Chemical Engineering
Chemistry
Computer Engineering
Computer Science
Electrical Engineering
Engineering
Mechanical Engineering
Physics
Country of Study
United States
Scholarship Details
Intended Level of Study
Undergraduate
Postgraduate
Doctorate
Award Amount
$5,000–$10,000
AISES Intel Growing The Legacy Scholarship Program Timeline
January 2023
Application Open Date
Applications open on January 31.
May 2023
Application Deadline
The submission deadline is on May 31.
August 2023
Finalists' Notification
Finalists begin receiving notifications during August.
October 2023
Awards Announcement Date
Winners are announced during October.
Scholarship Eligibility
To be eligible to apply, applicants must meet the following criteria.
Eligible Grade: Undergraduate – Doctorate
Maximum Age: Any
Required GPA: 3.0
Geographic Eligibility: United States
Gender: Any
Race/Ethnicity: Alaskan Native, Native North American, Pacific Islander
Application Requirements
Here's what you need to submits besides your application.
Present Work Experiences
Grade transcript
Recommendation letters
Essay
School Verification
How to ace the AISES Intel Growing The Legacy Scholarship Program
1
Highlight your intellectual initiatives
The application should highlight your interest in education and your achievements in academia. Scientific projects you have participated in at school, with analysis and solutions, will be a good indicator of your knowledge. It is great to highlight creative and intellectual initiatives and experiences that are proof of your academic talents.
2
Help people in the community
Community engagement is an area to focus on. Your willingness to help others in the community in their times of need should help you to stand out. This is one of the ways to impress the judges of your strong leadership qualities, as well as your compassion and kindness to others.
3
Highlight other opportunities or roles you played
Don't forget to point out any other role you played whether in a job, volunteer activities, or internships to demonstrate your values in the work environment. Establishing your commitment to hard work, and maintaining peer relationships will all add up to give you a lead.
4
Research and establish strategies for new ideas
Research and review your essay before submission to avoid rejection. The program is looking for extraordinary students with a great desire to carry on the progressive advances in STEM. Your up-to-date knowledge of technological advances internationally coupled with your mindset to implement new ideas should make you the winner.
How the AISES Intel Growing The Legacy Scholarship Program is Judged
The AISES Scholarship team members will review all applications based on the eligible criteria, GPA, personal essay, and recommendation letters to shortlist a number of candidates. The final selection is then made by members from INTEL and AISES to select the award winners.
Why We Love the AISES Intel Growing The Legacy Scholarship Program
Promoting inclusion
The effort of INTEL in partnership with AISES to advance education amongst the Native Americans and all other tribal citizens, who have influenced many areas of the American way of life. The scholarship funds would benefit a community to upgrade their educational standards and contribute to mainstream American scientific and technological advances.
Internships and Job Opportunities in INTEL
This program not only provides for tuition fees and expenses, but it offers internships and career opportunities at INTEL, which is a welcome relief in today's competitive job market.
Scholarship is for four years
This scholarship program awards funds annually for the entire four years of their study.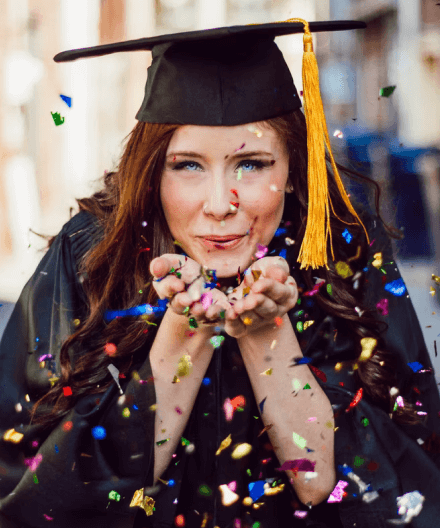 5 Facts About AISES Intel Growing The Legacy Scholarship Program
Membership requirement
The scholarship can be applied by only current AISES members and applicants have to furnish their AISES membership number.
Five essays required
The application process requires five essays of maximum of 300 words as per the essay prompts given by AISES.
Acceptance of scholarship in OASIS system
Winners of this program have to accept the awards in the OASIS system and submit the post-acceptance documents within the time frame stipulated by AISES.
Timeline for disbursement of funds
For the fall semester payment will be disbursed from September 15 to November 30, whereas for the spring semester, payment is made from February 1 to March 31.
Scholarship amount for undergraduates and graduate students
The amount of scholarships for graduate and postgraduate studies amounts to $10,000 annually; $5,000 per annum for undergraduate students and freshmen, and $10,000 per year for graduate students (master's and doctorate).