Mitchell Scholarship
$2,500–$10,000
Award Amount
4/1/2023
Submission Deadline
Explore Similar Scholarships
Location:
Grade Level:
The Mitchell Scholarship offers high school students, from Maine's public schools, financial assistance of up to $10,000. The selection of applicants is based on academic excellence, community service, and the need for financial assistance, among other factors.
Students can use the scholarship to pursue a four-year degree, or an initial two-year program later extended to four years, at any accredited institution in the U.S. Applicants go through a two-level application process, with separate deadlines in April and May. The scholarship funds will be delivered in installments of $2,500 per year.
The Mitchell Institute was established in 1995, by U.S. Senator George J. Mitchell. It spends $1.4 million each year in awards to support students in Maine from all communities, without any restrictions. The scholarship award also includes fellowships of up to $1,500 to support graduate students at the beginning of their careers along with emergency financial assistance.
Key Information of Mitchell Scholarship
Study Details
Country of Study
United States
Scholarship Details
Intended Level of Study
Undergraduate
Award Amount
$2,500–$10,000
Mitchell Scholarship Timeline
January 1, 2023
Application Opening Date
Applications open on January 1.
April 1, 2023
Initial Application Deadline
Students need to submit an online application, a transcript with mid-year grades, a recommendation letter (from a high-school teacher, principal, or counselor), and a FAFSA student aid report before this date.
May 2023
Final Application Deadline
College acceptance letters and itemized financial aid are to be submitted by May.
June 2023
Award Announcement Date
The selected students will be informed in June.
Scholarship Eligibility
To be eligible to apply, applicants must meet the following criteria.
Eligible Grade: High School Senior
Maximum Age: Any
Required GPA: Any
Geographic Eligibility: Maine
Gender: Any
Race/Ethnicity: Any
Application Requirements
Here's what you need to submits besides your application.
Grade transcript
Recommendation letters
Financial Information
How to ace the Mitchell Scholarship
1
Compile or build community service record
The selectors prefer students motivated to serve their community. Try getting into community service activities and also compile proof of previous efforts.
2
Get a strong recommendation letter
Try to get your recommendation letter from the most respected person, ideally an experienced teacher or principal. Your recommender should be aware of your community service activities as well as your academic aptitude.
3
Provide proof of financial need
Make sure that you prove yourself deserving of financial assistance. Discuss with mentors, parents, and teachers how that can be done and prepare your case accordingly.
4
Review application before submitting
Before you submit, go over your entire application, and ask someone else to read through it too. This is to pick up any errors so that you can submit a clean application.
How the Mitchell Scholarship is Judged
The students who are residents of Maine and enrolled in a public high school in the state are eligible to apply for the program. They must be planning to pursue a four-year or two-year degree at an accredited college in the U.S. Students pursuing two-year programs can receive funds for additional two years if opting to continue their education. Students with proven academic aptitude, with a recommendation letter from a public school teacher, counselor, or principal are considered. Proven need for financial assistance, as the FAFSA student aid report, is required. Students who show an interest in returning to work in Maine are preferred.
Why We Love the Mitchell Scholarship
Fellowship awards
Students are provided with a chance to get a head start in their professional careers. The program also includes fellowship awards of up to $1,500 for internships.
Emergency financial assistance
The selected students can also avail additional support to counter unforeseen financial requirements.
For students within a state
The scholarship has a clear target in terms of location, dedicating all its efforts and resources to supporting students from a single state.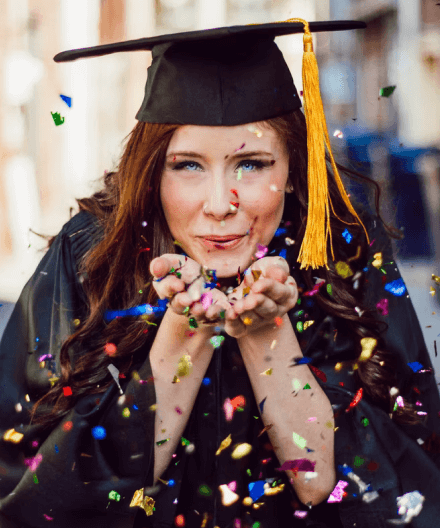 5 Facts About Mitchell Scholarship in Maine
More than 25 years of community service
Mitchell Institute has been serving aspiring students from Maine since 1985, with scholarships awarded each year.
Serves students from more than 130 schools
Mitchell Scholarship supports students from more than 130 public schools in Maine.
$1.4 million awarded each year
Along with other support programs, Mitchell Institute dedicates funds of $1.4 million in scholarships annually.
Founded by a former senator
Mitchell Institute is founded by George John Mitchell, a politician, and lawyer having served as a US Senator from 1980 to 1995.
The Mitchell Institute has additional financial support
The SOS Fund (Support Our Scholars) for one-time grants and The Sparc Fund (Subsidy Providing Assistance with Recurring Costs) for recurring needs.