AIChE Minority Scholarship Awards
9/1/2023
Submission Deadline
Explore Similar Scholarships
The AIChE Minority Scholarship Awards is an initiative of the American Institute of Chemical Engineers (AICHE) Foundation. The Foundation provides funding for initiatives that seek to advance the chemical engineering profession. This scholarship aims to promote inclusivity, empowerment, and support future chemical engineers from underrepresented communities across the U.S.
To be eligible for the scholarship, you should have a GPA of 3.0 or higher. During the application process, you are required to fill out an online application form and submit an essay responding to a given prompt. In addition, you will be required to upload various supporting documents, such as a recommendation letter and school transcripts.
The winners of the scholarship receive $1,000 in funding to aid with their school-related expenses. A significant advantage of the scholarship is that it is renewable each year, as long as the student continues to meet the eligibility criteria. Besides the prize money, the winners also gain positive publicity as they are recognized at the Annual Student Conference Awards Ceremony.
Key Information of AIChE Minority Scholarship Awards
Study Details
Area of Study
Chemical Engineering
Country of Study
United States
Scholarship Details
Intended Level of Study
Undergraduate
AIChE Minority Scholarship Awards Timeline
July 30, 2023
Application Open Date
Applications usually open around late July.
September 1, 2023
Application Deadline
Applications for the fall scholarship are due in September.
Scholarship Eligibility
To be eligible to apply, applicants must meet the following criteria.
Eligible Grade: College Freshman – College Senior
Minimum Age: 19
Required GPA: Any
Geographic Eligibility: United States
Gender: Any
Race/Ethnicity: Alaskan Native, Black, Hispanic, Native North American, Pacific Islander
Application Requirements
Here's what you need to submits besides your application.
Grade transcript
Essay
School Verification
How to ace the AIChE Minority Scholarship Awards
1
Start your application process early
We strongly recommend that you start your application process early as it might take you some time to obtain all of the required documents. For instance, you should reach out to your referee early enough to give them ample time to work on your recommendation letter.
2
Ask for help
Writing a detailed essay is not an easy feat. Therefore, make sure to seek reviews, help, and guidance from a trusted advisor or mentor.
3
Presentation counts
Make sure that your essay and all supporting documents are neat, legible, and have a simple layout that the reviewer can easily follow.
4
Consider your competition
Make sure to highlight the factors that set you apart and make you more deserving of the scholarship as compared to your peers.
How the AIChE Minority Scholarship Awards is Judged
Your application will be evaluated based on the following criteria: academic performance, recommendation letter from your referee, and your essay. Therefore, as a candidate, make sure you read, understand, and follow the rules, criteria, and submission requirements to the letter.
Why We Love the AIChE Minority Scholarship Awards
Winners receive recognition on the website
The winners of the scholarship are publicly recognized on the AIChE official website. This kind of recognition motivates, provides a sense of accomplishment, and boosts their confidence.
Ir promotes diversity and inclusion
The scholarship helps to ensure that there is cultural diversity in the workplace by empowering minority undergraduate groups to continue with their studies.
No application fee required
The scholarship does not require applicants to pay any fee.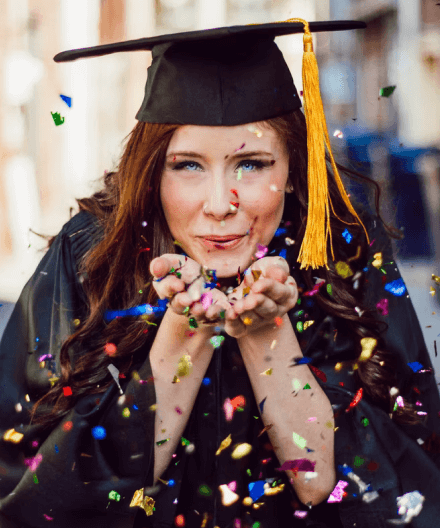 5 Facts about AIChE Minority Scholarship Award
AIChE is a world-class organization
AIChE is the world's leading organization for chemical engineering professionals, with more than 50,000 members spread across over 100 countries.
The scholarship is funded by an endowment
This scholarship is funded by the Henry T. and Melinda C. Brown Endowment, which specifically supports the education of students from minority groups pursuing chemical engineering studies.
Prorated awards for successful candidates are available
Contestants who are to complete their chemical engineering bachelor's degree mid-academic year can receive prorated awards if they win the scholarship.
Donors to the program are recognized
You can contribute to support the AIChE Minority Scholarship Award and all donors are recognized nationally as part of the Founding Members of the endowment.
15 award winners in 2020
The AIChe Minority Scholarship Awards were granted to 15 students in 2020 and 19 students in 2019 from various universities across the country.