The Herb Alpert Young Jazz Composer Awards
12/15/2022
Submission Deadline
Explore Similar Scholarships
College Major:
Location:
Herb Alpert was a great trumpeter and member of the American Society of Composers, Authors, and Publishers (ASCAP). The ASCAP is a non-profit, private organization that supports talents in the music industry. In 1985, Herb launched a foundation (the Herb Alpert Foundation) that supports varieties of programs in arts, arts education, and well-being annually. It has given away more than $200 million to different causes.
To recognize the Herb Alpert Foundation's financial contributions to these programs, the Herb Alpert Young Jazz Composer Award was established to support talented young jazz composers at the earliest stages of their careers.
Each year, the award is provided to 10 young jazz composers. Candidates participate in a national jazz competition afterward, and a jury decides the winners. Each of the winners receives a cash sum of $20,000.
Key Information of The Herb Alpert Young Jazz Composer Awards
Study Details
Area of Study
Arts
Jazz Composition
Music
Country of Study
United States
Scholarship Details
Intended Level of Study
Any
The Herb Alpert Young Jazz Composer Awards Timeline
November 2022
Application Opening Date
Usually, the application for the Herb Alpert Young Jazz Composer Award starts in November.
December 2022
Application Deadline
The application deadline for the jazz competition is in December.
March 2023
Award announcement date
The panel of judges will select the recipients of the award after reviewing the musical works of the entrants.
Scholarship Eligibility
To be eligible to apply, applicants must meet the following criteria.
Eligible Grade: All
Age: 13 – 30
Required GPA: Any
Geographic Eligibility: United States
Gender: Any
Race/Ethnicity: Any
Application Requirements
Here's what you need to submits besides your application.
How to ace the The Herb Alpert Young Jazz Composer Awards
1
Ensure that you are not a three-time recipient
The competition is open to all none- or less than three-time Herb Alpert Young Jazz Composer Award winners. So, if you have won the Herb Alpert Young Jazz Composer Award up to three times or more, do not apply or you will be disqualified.
2
Focus on just this one submission
While entrants can make multiple submissions, the panel of judges takes only the first submission entered. Therefore, dedicate all your time and resources to creating your best piece of music composition and submit it.
3
Minors require parental or guardian consent
The jazz award is available to individuals between the ages of 13 and 30. Minors (below the age of 18) are welcome to apply for the award so long as their application was submitted along with signed parental consent from their parents or guardians.
4
Ask a professional to review your work
Be open to guidance and criticism. Have your work reviewed by a professional or mentor to increase your chances of winning and upgrading your music career. The jury evaluates all submissions based on the significance and overall artistry and composition of the music.
How the The Herb Alpert Young Jazz Composer Awards is Judged
Participants must be U.S. citizens, permanent residents, or enrolled students who hold a valid and current U.S. student visa. They must be at least 13 years of age and not above 30 years of age. Minor contestants aged less than 18 must submit a signed parental consent from their parents or guardians. Submissions will be judged on their overall artistry and the composition.
Why We Love the The Herb Alpert Young Jazz Composer Awards
Creating a new generation of musicians
The foundation aims to support music creators in the United States and encourage their development through music education and talent development.
Non-discrimination policy
The Herb Alpert Young Jazz Composer Award is offered to eligible contestants irrespective of race, gender, tribe, religion, marital status, and sexual orientation.
It's offered to all classes of individuals
This award is based on talent and artistic ability of all young musicians from all social backgrounds. It is not subject to certain classes or financial needs, The Herb Alpert Young Jazz Composer Award is for all.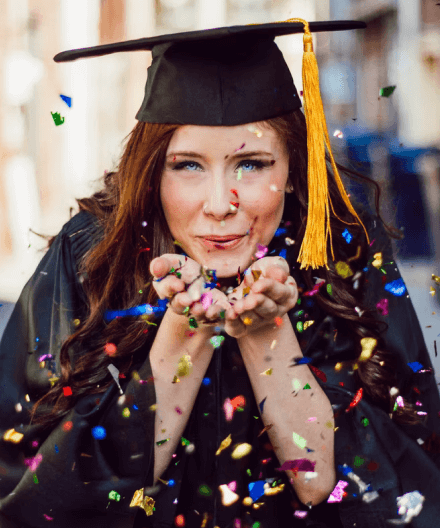 5 Facts About Herb Alpert Young Jazz Composer Award
ASCAP funded by members and music lovers
The ASCAP Foundation offers the award program from the donations of its members and music lovers throughout the U.S.
ASCAP composer members make up the jury
The musical works of all contestants are evaluated by a panel of ASCAP composer members and they decide the recipients too.
Recipient to participate in Newport Jazz Festival
The ASCAP Foundation partners with the Newport Festivals Foundation to feature one of this year's recipients in the Newport Jazz Festival.
The ASCAP Foundation offers numerous awards
Aside from The Herb Alpert Foundation, the foundation also awards scholarships and awards such as the Bart Howard Songwriting Scholarship at Berklee College of Music.
An award ceremony to celebrate winners
The ASCAP Foundation at its sole discretion may organize an award ceremony to recognize the recipients of the Herb Alpert Young Jazz Composer Award.