Advancing Care Scholarship for Adult Learners
11/19/2022
Submission Deadline
Explore Similar Scholarships
Location:
Grade Level:
Dr. C. Bob Basu created the Basu Advancing Care Scholarship for Adult Learners in order to support, encourage, and empower adult graduate learners in the medical field. The $1,500 scholarship applies to citizens and residents of Texas who are 30 years old and above, and pursuing a graduate degree or career as a licensed medical practitioner at a higher institution.
The scholarship award is to cater to tuition fees or some educational needs of the student such as textbooks, supplies, on-campus feeding, and so on.
Basu is looking for a candidate who, through their applications, shows need and a profound dedication to the medical field. The scholarship is open to any Texan, without regard to ethnicity, gender, religion, or sexual orientation.
Key Information of Advancing Care Scholarship for Adult Learners
Study Details
Country of Study
United States
Advancing Care Scholarship for Adult Learners Timeline
February 15, 2022
Application Period Start
Interested individuals can start applying for the scholarship from February 15th. This date can be confirmed closer to the time.
November 19, 2022
Application deadline
All applications must be turned in by November 19.
December 6, 2022
Award announcement
The winner of the scholarship will be notified and announced on December 6.
Scholarship Eligibility
To be eligible to apply, applicants must meet the following criteria.
Eligible Grade: Graduate – Doctorate
Age: 30 – 80
Required GPA: Any
Geographic Eligibility: Texas
Gender: Any
Race/Ethnicity:
Application Requirements
Here's what you need to submits besides your application.
Recommendation letters
Essay
Faculty endorsement
How to ace the Advancing Care Scholarship for Adult Learners
1
Highlight your accomplishments
Your application should adequately capture your strengths, academic and professional achievements, and so on. It should make you stand out from other candidates.
2
Practice writing your essay
The possible essay questions are listed on the website, so you can go through them and practice writing them before the application period starts. This will give you ample time to gather your thoughts for the essay ahead of time.
3
Review your application
Make sure you patiently proofread your application form and essay, and correct any grammatical errors you may find. You should also ensure you answer the questions asked aptly. Silly mistakes will reduce the quality of your application.
4
Reach out to your reference early
Decide who you want to write your recommendation letter to, and reach out to them well ahead of the deadline, so it can be completed in time. Your reference should be someone who knows you and can speak to your character and accomplishments well enough.
How the Advancing Care Scholarship for Adult Learners is Judged
Candidates are to submit one recommendation letter, an essay, and a completed application form. The candidates will be judged by the quality of their written work, responses to the essay prompt, and application form questions. The recommendation letter submitted should have valid contact details of the reference.
Why We Love the Advancing Care Scholarship for Adult Learners
It uniquely caters to adult learners
This is a very unique scholarship as it focuses not mostly on academic merit, but recognizes the difficulty of being an adult learner and seeks to ease that burden. There is no minimum GPA or academic transcript required for eligibility.
Open to a range of medical degrees
Individuals with a doctorate, nursing, master's, and physician assistant degrees can apply. The scholarship is open to you as long as you're studying for a medical degree, and have other necessary qualifications.
Winner gets some publicity
The winner gets to be interviewed and have their story shared in a press release. This can help the winner get the right kind of visibility.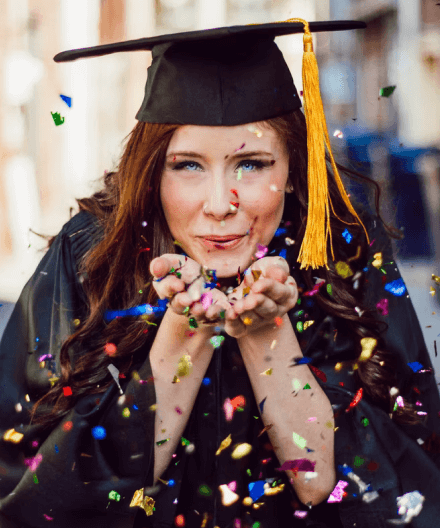 5 Facts About the BASU Advancing Care Scholarship for Adult Learners
It was established in 2021
The scholarship is very new as it was just established in February 2021.
The age restriction has been reduced
The scholarship was initially only open to adults who were 40 years old and above.
The award is disbursed directly to the student
The cash prize will be given directly to the student.
Winner is responsible for possible tax regulations
The scholarship winner will need to provide the information required to issue a 1099 tax form and take care of any tax obligations that may arise.
Dr. Basu is a nationally renowned surgeon
Dr. Basu is a renowned plastic surgeon based in Houston, Texas and a leader in the cosmetic surgery field.