ABC Humane Wildlife Academic Scholarship
7/1/2023
Submission Deadline
Explore Similar Scholarships
College Major:
Grade Level:
The ABC Humane Wildlife Academic Scholarship is sponsored by ABC Humane Wildlife Control & Prevention, an organization that applies science to pest control. The scholarship is geared toward supporting and increasing the number of women pursuing science-, engineering-, mathematics-, or technology-based (STEM) university programs.
The scholarship offers one award of $1,000 to the winning candidate. This grant can be used to offset various education-related costs, such as tuition, housing, and academic projects. All applicants must be enrolled at accredited colleges or universities within the United States.
ABC Humane Wildlife may, at its discretion, issue additional prizes to nine other applicants. The benefits of the scholarship go beyond the scholarship money and the additional prizes. In particular, winners join a network of women who are charting their path in the male-dominated STEM sector. Being a part of this group is a considerable advantage to the scholarship recipients.
Key Information of ABC Humane Wildlife Academic Scholarship
Study Details
Country of Study
United States
Scholarship Details
Intended Level of Study
Undergraduate
Postgraduate
ABC Humane Wildlife Academic Scholarship Timeline
January 2023
Application Opening Date
Applications typically open early in the year.
July 1, 2023
Submission Deadline
The deadline for submission of applications, including all supporting documents, is July 1.
July 15, 2023
Award Announcement Date
All winners are announced on the ABC Humane Wildlife Facebook page on or before July 15.
Scholarship Eligibility
To be eligible to apply, applicants must meet the following criteria.
Eligible Grade: Undergraduate – Postgraduate
Maximum Age: Any
Required GPA: Any
Geographic Eligibility: Any
Gender: Women
Race/Ethnicity: Any
Application Requirements
Here's what you need to submits besides your application.
Essay
Grade transcript
School Verification
Recommendation letters
How to ace the ABC Humane Wildlife Academic Scholarship
1
Start early
Avoid the last-minute rush to submit your application by starting the process early. This strategy allows you enough time to collect all supporting documents and to write your essay well.
2
Read and follow all instructions
Applicants are given particular instructions to follow while working on their applications. For example, the subject line of their application is to be formatted in a given manner and the essay should not be more than 1,000 words. Ensure that you read these requirements and meet them.
3
Address all parts of the essay question
Applicants are to write an essay in response to a particular prompt. In particular, they are to discuss why they are passionate about STEM subjects. They are also required to talk about the impact of their pursuit in these fields. You should give equal weight to both questions in your response.
4
Write clearly and concisely
Vague and ambiguous writing is the bane of most essays. Ensure that you structure your work well and minimize committing stylistic or grammatical errors.
How the ABC Humane Wildlife Academic Scholarship is Judged
Submissions for the ABC Humane Wildlife Academic Scholarship are assessed based on their quality and thoughtfulness. A winning application is, therefore, one that is well-written and structured. It should also answer the essay prompt fully and with sprinkles of facts and examples. Candidates should also ensure that all supporting documents are attached as required.
Why We Love the ABC Humane Wildlife Academic Scholarship
Open to non-U.S. citizens
Non-U.S. female citizens are eligible to apply for the scholarship as long as they are studying STEM courses in the country.
Fairness and transparency is upheld
ABC Humane Wildlife does not accept scholarship entries from applicants whose parents or legal guardians are its employees.
100% female-oriented
The scholarship only awards grants to candidates who identify as female, which is a significant advantage for women in the STEM field.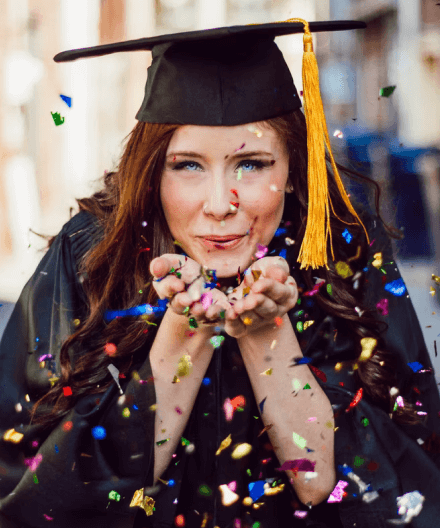 5 Facts About the ABC Humane Wildlife Academic Scholarship
ABC Humane Wildlife is a woman-owned corporation
The organization is owned and managed by Rebecca Fyffe, who credits her success in the business and research fields to her background in STEM.
Women comprise 13% of America's engineers
The scholarship seeks to address the gross misrepresentation of women in America's STEM professionals by supporting those who are studying in these fields.
Participants agree to a digital rights agreement
All participants who submit essay entries sign off their rights to these write-ups, which ABC Humane Wildlife can repost or display online.
The scholarship award is paid directly to the student
Unlike other scholarships that send financial awards to one's school, winners of the ABC Humane Wildlife Academic Scholarships receive their payments directly.
The eligibility of finalists is verified
The applications review committee verifies the eligibility of all finalists before picking the winners to avoid, for example, awarding applicants whose parents are ABC Wildlife Inc.'s employees.