Accenture Native American Scholarship Fund
$1,000–$30,000
Award Amount
6/1/2023
Submission Deadline
Explore Similar Scholarships
Established in 2005, the Accenture Native American Scholarship Fund's objective is to build personal and long-term relationships with students. The scholarship fund aims to support students who are to become future leaders in the American Indian community. The scholarship program is sponsored by Accenture and administered by the Native Forward Scholars Fund.
Both the sponsor and administrator of ANASF distribute the funds to the brightest American Indian or Alaska Native enrolled freshman and undergraduate students. Every year ANASF issues an average of five scholarships within the range of $1,000–$30,000 to exceptional students.
Applicants need to be pursuing an undergraduate degree in technology, engineering, finance, computer science, marketing, and any other business-oriented studies. They also need to be of the Alaska Tribe or Alaska Native ethnicity.
Key Information of Accenture Native American Scholarship Fund
Study Details
Area of Study
Business
Computer Science
Engineering
Finance
Management
Marketing
Operations Management
Country of Study
United States
Scholarship Details
Intended Level of Study
Undergraduate
Award Amount
$1,000–$30,000
Accenture Native American Scholarship Fund Timeline
January 2023
Application Opening Date
Applications usually open on January 1.
June 2023
Submission Deadline
The deadline for applications is on June 1.
November 2023
Winners Announcement
Winners are announced in November.
Scholarship Eligibility
To be eligible to apply, applicants must meet the following criteria.
Eligible Grade: High School Senior – College Freshman
Maximum Age: Any
Required GPA: 3.25
Geographic Eligibility: United States
Gender: Any
Race/Ethnicity: Alaskan Native, Native North American
Application Requirements
Here's what you need to submits besides your application.
Grade transcript
School Verification
Recommendation letters
How to ace the Accenture Native American Scholarship Fund
1
Illustrate commitment to your community
Demonstrate your commitment and involvement in your Native American community on both local and national levels. It should be well documented and supported. You need also to showcase how your pursued studies will reflect on your community.
2
Demonstrate your merit
Merit is demonstrated through leadership, extracurricular activities, ambition, and motivation to serve and excel. Also, highlight your academic achievement and remember to keep in mind that this is a merit-based award.
3
Be of outstanding character
Highlight what makes you better than the rest and increase your chances of wowing the selection committee. Ensure that you are of good standing both academically and socially.
4
Be an enrolled member or descendant
You must be enrolled in any of the U.S federally recognized American Indian Tribe or Alaska Native Group. The documentation of the tribe should be verified through the submission of a Tribal Eligibility Certificate from AIGC.
How the Accenture Native American Scholarship Fund is Judged
Applicants are judged on the authenticity of their ethnicity and their dedication to serving their respective community/tribe. Applicants are also judged on their ability to become future leaders as well as the quality of their life goals. Applicants, who demonstrate a financial need, have an upper hand and are given more consideration.
Why We Love the Accenture Native American Scholarship Fund
For a minority group
The Accenture Native American Scholarship Fund helps to support a group of underrepresented class of students. It helps the Alaska/Indian tribe who fall under the minority category access almost equal educational opportunities.
For financially challenged students
The scholarship supports students who require financial assistance to foot their educational expenses. It helps students with limited resources access education and other opportunities that can improve their lives.
Fewer limitations
The scholarship eligibility requirements are accommodative and accept all genders and ages to apply for this award. Students can choose from a wide range of majors and are allowed to study at any school of choice.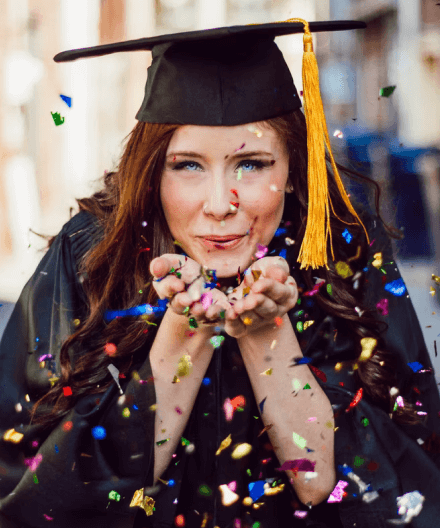 5 Facts About Accenture Native American Scholarship Fund
Scholarship amount varies
Individual scholarship amounts vary for each recipient but fall within the range of $100 to $30,000.
Four-year scholarship
This scholarship awards recipients with grants for up to four academic years and past scholarship recipients are not eligible to reapply.
Ethnicity is verified
The Native Forward Scholars Fund secures documentation from the applicants or respective tribes to confirm the ethnicity eligibility requirement.
Requires academic and community reference
The scholarship application requires students to submit two references, one based on academics and the other from the community/tribe.
Awarded more than $350 million
The Native Forward Scholars Fund has awarded over $350 million to 20,000 native students in scholarships and academic support programs.