1,000 Dreams Scholarship
3/25/2023
Submission Deadline
Explore Similar Scholarships
Location:
Grade Level:
The 1,000 Dreams Scholarship is for those college-age and high-school girls, who are working hard to achieve their goals but due to the lack of financial support needed to continue with extracurricular activities, it has become difficult for them to fulfill their dreams.
This particular scholarship empowers them to fulfill their greatest ambition. The microgrant model helps them with urgent fund needs, which can greatly improve their lives.
The awarding amount under this scholarship is $1,000 and is not limited to instructional programs, educational conferences, textbooks, and graduate exam application fees. However, this fund will not cover your tuition, board, and room fees.
Key Information of 1,000 Dreams Scholarship
Study Details
Country of Study
United States
Scholarship Details
Intended Level of Study
Any
1,000 Dreams Scholarship Timeline
December 14, 2022
Application Open Date
Applications for 1,000 Dreams Scholarship opens in December.
March 25, 2023
Submission Deadline
Candidates need to submit the application form with all the required documents by this date.
Scholarship Eligibility
To be eligible to apply, applicants must meet the following criteria.
Eligible Grade: College Freshman
Age: 14 – 20
Required GPA: Any
Geographic Eligibility: United States
Gender: Women
Race/Ethnicity: Any
Application Requirements
Here's what you need to submits besides your application.
Recommendation letters
Essay
How to ace the 1,000 Dreams Scholarship
1
Specify your objectives
To get this scholarship, the students must properly explain why they are opting for this scholarship. If the objectives are unclear, it will reflect poorly on their seriousness.
2
Understanding the eligibility of the course
Understanding the eligibility criteria of the program is important because if candidates do not fulfill them, they won't get the scholarship. The criteria are specified on the site, which students should visit to read and understand the clauses.
3
Collecting all documents
Gathering all the details and supporting documents essential to applying for this scholarship is necessary. Also, students should fill in the details properly without any punctuation or grammatical errors.
4
Submit the recommendation letter
Submitting two letters of recommendation is a must to get the scholarship. It should speak about the academic achievements of the students.
How the 1,000 Dreams Scholarship is Judged
Candidates are judged based on their GPA, the two recommendation letters, and the essay they have written to get the 1,000 Dreams Scholarship.
Why We Love the 1,000 Dreams Scholarship
U.S. citizens are eligible
To enroll in this course, applicants need to be citizens of the United States. Otherwise, they are not eligible for it.
Opportunities are given to women candidates
The scholarship is given to women candidates who wish to pursue their educational careers. But this scholarship will not fund board and room fees, and tuition fees.
One-time use only
The scholarship can be used by all candidates only once. Previous applicants who have already claimed it cannot go for the scholarship over again.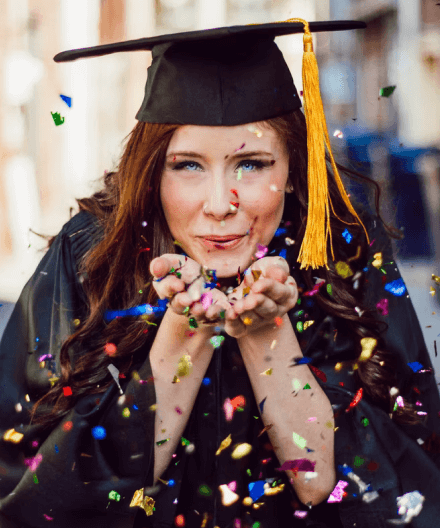 5 Facts
Specify your needs to get the scholarship
Candidates have to specify the details of their financial status to get the scholarship as this will show why they are applying for this scholarship and how this fund will help them.
Potential uses of the scholarship funds
The potential uses of 1,000 Dreams Scholarship funds are artistic and academic development, artistic or creative pursuits, or paying for textbooks.
Age group has been specified
Women, who have passed out from any school in the United States, and belong to the age group from 14 to 20 years can register for this scholarship.
Helping women to pursue studies
This scholarship helps women pursue studies in different areas and with that, they will get better career opportunities and good salaries.
Scholarship offers 1,000 mentorship hours
This scholarship offers 1,000 mentorship hours to the woman selected for this program to help them enroll in their specified course.