ABA Diversity Scholarship
4/1/2023
Submission Deadline
Explore Similar Scholarships
Location:
Grade Level:
The ABA Scholarship Program was established in 1995 in memory of George T. Synder, Jr., who was the president and CEO of the American Bus Association. The program was a way of celebrating him for spending his entire professional career in the bus industry.
Every year, the ABA Foundation awards more than $100,000 in scholarships to ABA member employees, their dependents as well as future leaders of the industry. The foundation has awarded more than $1 million in scholarships to over 300 students since its inception
The scholarship is aimed at broadening the number of traditionally underrepresented groups in the management ranks of the transportation, travel, and tourism industries.
Key Information of ABA Diversity Scholarship
Study Details
Country of Study
United States
Scholarship Details
Intended Level of Study
Undergraduate
Postgraduate
Key moments in
December 1, 2022
Application Opening Date
Applicants complete and submit their online application form for review.
April 1, 2023
Application submission deadline
Applicants are expected to upload all data and necessary documents by this date.
September 30, 2023
Notification of award
Individuals eligible for the award will be notified by mail no later than this date.
Scholarship Eligibility
To be eligible to apply, applicants must meet the following criteria.
Eligible Grade: College Freshman – Graduate
Maximum Age: Any
Required GPA: 3
Geographic Eligibility: United States
Gender: Any
Race/Ethnicity: Any
Application Requirements
Here's what you need to submits besides your application.
How to ace the ABA Diversity Scholarship
1
Demonstrate your diversity to the evaluators
In the course of writing your essay, be sure to provide information such as your culture, socioeconomic background, race, age, and nationality so you can be properly assessed.
2
Show commitment towards advancing the transportation industry
Ensure you have a passion for the transportation, travel, and tourism industry. This commitment has to be properly communicated in your written essay.
3
Demonstrate your exceptional leadership skills
Personal attributes, such as leadership ability, is another criteria for awarding the scholarship. You are encouraged to discuss your leadership skills in your essay to boost your chances.
4
Your extracurricular activities can also give you an edge
Partaking in activities such as community development service, charity, educational clubs, and sports can also give you a major lift if well outlined in your essay. These extracurricular activities are taken into consideration for the scholarship award.
How the ABA Diversity Scholarship is Judged
Applicants with exceptional academic achievements stand a very good chance of selection. Individual personal attributes such as character and leadership skills will also increase your chances of selection. Entries are also judged on the level of commitment to the advancement of the transportation, tourism, and travel industry.
Why We Love the ABA Diversity Scholarship
The award can be used across different schools
The scholarship can be applied to all educational expenses at any accredited, non-profit college or university, and schools offering travel or tourism-related courses.
The scholarship award is transferable
A student may transfer from one college to another and still retain the scholarship award. This is quite interesting as it does not apply to most scholarships.
Winners can still reapply for another award
Scholarship winners may reapply for the scholarship each year. They can only do this if they still meet the eligibility requirements.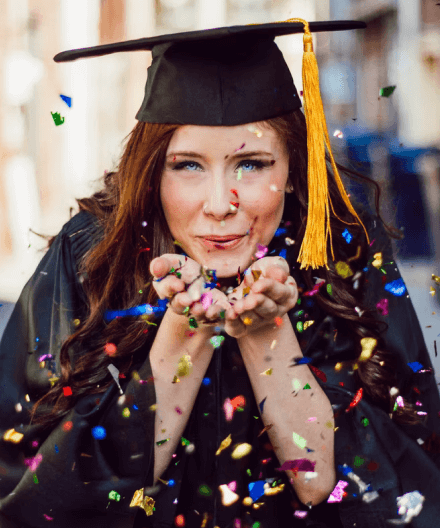 5 Facts about the ABA Foundation
The Foundation has eight nationally recognized scholarship programs
The ABA Foundation awards scholarships through its eight nationally recognized programs.
The program targets personnel development
The scholarship program was borne out of the concern of George Snyder's interest in the education of all people and the advancement opportunities it could bring.
ABA Employees are given huge consideration
Applicants that are affiliated with the American Bus Association as either employees or children employees are given additional consideration.
More than $1 million has been awarded
The ABA Foundation has awarded more than 300 scholars $1 million in financial support since the inception of the program in 1995.
Selection of winners is highly impartial
The selection committee is made up of impartial educators who are responsible for ranking and choosing the winners without any form of bias.