Delete Cyberbullying Scholarship
6/30/2023
Submission Deadline
Explore Similar Scholarships
Location:
Grade Level:
The Delete Cyberbullying scholarship is a mission to enlighten students and parents about cyberbullying so it can be eradicated.
The scholarship is also another platform for students to sign a petition promising to be of help to victims of cyberbullying and also refrain from being involved in cyberbullying themselves.
The Delete Cyberbullying Scholarship, through its outreach program, also provides educational materials, workshops, and other outreach programs to member institutions.
Key Information of Delete Cyberbullying Scholarship
Study Details
Country of Study
United States
Scholarship Details
Intended Level of Study
Undergraduate
Key moments in
November 20, 2022
Application Opening Date
Applicants complete and submit their online application form and essay.
June 30, 2023
Submission Deadline
The deadline for submission is at the end of the month. The winner will then be selected after a careful assessment of essays.
July 31, 2023
Announcement of Scholarship winner
The scholarship winner will be notified via mail.
Scholarship Eligibility
To be eligible to apply, applicants must meet the following criteria.
Eligible Grade: High School Freshman – High School Senior
Maximum Age: Any
Required GPA: Any
Geographic Eligibility: United States
Gender: Any
Race/Ethnicity: Any
Application Requirements
Here's what you need to submits besides your application.
How to ace the Delete Cyberbullying Scholarship
1
Make efforts to be very creative
While writing your essay, ensure you show some level of creativity in conveying your thoughts and information. Essays are much more educating if the writer shows a high level of creative flair.
2
Ensure your essay has unique content
Applicants are encouraged to submit content-filled write-ups. It should contain reasonable facts that are properly arranged, not just to educate but also to stimulate the interest of readers.
3
Focus your essay on how cyberbullying can be eliminated
Be very specific in your approach and avoid irrelevancies. Use your essay to educate on how cyberbullying can be eradicated by sharing experiences of you or someone else being bullied, also give methods that can help in the eradication of cyberbullying.
4
Have your essay reviewed before submission
The scholarship is highly competitive, make sure your essay doesn't get rejected because of careless mistakes such as typos, grammatical errors, or spelling mistakes. Take the time to have someone proofread your application before submission.
How the Delete Cyberbullying Scholarship is Judged
A major selection criterion is the creativity of the applicant in his or her submitted essay. The quality and content of your essay will go a long way in your selection. Ensure the essay is free of spelling and grammatical errors to ease your chances of selection. Your essay should show your commitment to the elimination of cyberbullying. Try to be very expressive in sending out a strong and clear message against cyberbullying.
Why We Love the Delete Cyberbullying Scholarship
The scholarship offers a financial relief
The scholarship funds assist students in paying to pay for their higher education. This takes the financial burden off parents.
The scholarship helps students fight cyberbullying
The scholarship offers applicants and students the chance to sign a petition against cyberbullying as well as be a strong advocate against it.
It offers a chance to be a social influencer
The scholarship winner has the chance of becoming a global influencer in changing the narrative as to how people should use the internet.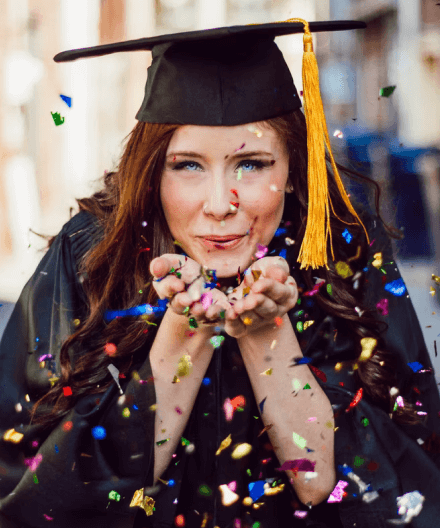 5 Facts about the Delete Cyberbullying Scholarship
The scholarship has been of assistance to winners
Winners like Jenny Mendez-Guerrero have made judicious use of the award to further their education in university.
A chance to tell your story on cyberbullying
Applicants have the chance to share experiences with cyberbullying for others to learn from. These experiences can either be personal or that of people around them.
Applicants get to learn about cyberbullying
The scholarship website has a lot of information to educate students, applicants, and parents on the dangers of cyberbullying and how it can be prevented.
It serves as a news and information platform
The scholarship strives to provide the latest news, research, and events on cyberbullying and also to make sure that they are easily accessible to parents and students.
The scholarship is open to collaboration
Being a campaign against cyberbullying, the scholarship body is open for membership from business organizations, non-profit organizations, and educational institutions to help in the fight against cyberbullying.