Ab Irvine Scholarship Program
6/1/2023
Submission Deadline
Explore Similar Scholarships
Location:
Grade Level:
The scholarship fund was created by Ab Irvine, a member of the Albuquerque Club. He is remembered for his help to the athletes who participated in the Special Olympics, and therefore the scholarship is named after him.
The scholarship program aims to train and aid those individuals who seek to build careers in helping children with disabilities as part of its serving the community and making lives better. The award is up to $2,000 for two students to financially support them to complete their education and lessen the burden of college loans and education expenses. It encourages youth to pursue their undergraduate and graduate studies in related courses.
Applicants should demonstrate how impactful they are in helping the lives of others especially children with special needs and demonstrate academic excellence. They need also to demonstrate their career goals and means to give back to society.
Key Information of Ab Irvine Scholarship Program
Study Details
Area of Study
Art/Music Therapy
Audiology
Counseling
Deaf/Blind Education
Occupational Therapy
Physical Therapy
Psychology
Social Work
Special Education
Speech-Language Pathology
Scholarship Details
Intended Level of Study
Undergraduate
Postgraduate
Ab Irvine Scholarship Program Timeline
March 2023
Application Opening Date
Applications open on March 1.
June 2023
Submission Deadline
Submission is on June 1.
August 2023
Awards Announcement Date
Submission is in August.
Scholarship Eligibility
To be eligible to apply, applicants must meet the following criteria.
Eligible Grade: College Junior – Graduate
Maximum Age: Any
Required GPA: 3
Geographic Eligibility: Colorado, New Mexico, Texas
Gender: Any
Race/Ethnicity: Any
Application Requirements
Here's what you need to submits besides your application.
How to ace the Ab Irvine Scholarship Program
1
Maintain academic excellence
The scholarship is given to meritorious students. Maintaining high academic performance will help you to prove your commitment.
2
Highlight community involvement and programs
Mention the projects and programs that you have been involved in your school or your community. Your acts of compassion and kindness should be highlighted.
3
Synchronize your career goals and academic courses
An academic course in line with your career goal is essential for the fulfillment of professional ambitions. Mention how your current academic course will help you in your career.
4
Professional attitude
Review your application before final submission. To avoid rejection check your application for any spelling errors, grammatical errors, and typos.
How the Ab Irvine Scholarship Program is Judged
Applicants are judged based on their academic credentials, essays, and leadership skills by the committee.
Why We Love the Ab Irvine Scholarship Program
Motivating those passionate about helping children
Students, aspiring to help society through their dedicated effort, and kindness, need a high degree of motivation.
Financial support to college and university students
As college and university course fees are high, this scholarship fund will help the students to pay their tuition fees and cover some related expenses.
Winners can add it to résumé
As the scholarship is well recognized in the special child healthcare industry, winners of this scholarship can add it to their résumés when applying for new job opportunities.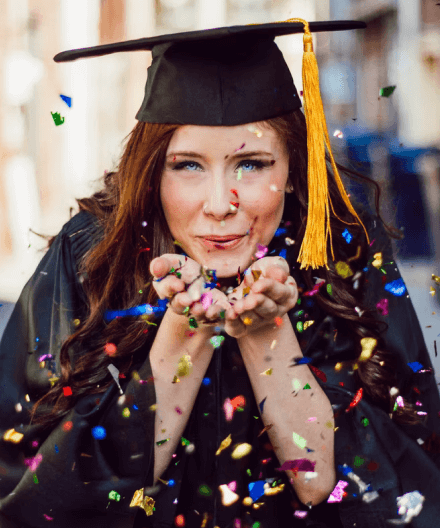 5 Facts About Ab Irvine, Scholarship Program
Academic credentials required
The minimum GPA required to be eligible for this scholarship is 3.0. Grade transcripts are required in the application.
Maximum length of essay required to be submitted
The maximum length of the essay required to be submitted is two pages.
Two letters of recommendation required
Two letters of recommendation from the applicant's professor, employer, or advisor are needed to be submitted along with the scholarship application.
Residency requirements and location of institutes
Applicants must be residents of New Mexico, El Paso County, Colorado, and Texas. The institutions must be located in New Mexico, Colorado, and Texas.
About Santa Fe Civitan
Santa Fe Civitan, the scholarship organizer, has been serving the community for the last 64 years. Its mission is to help others in the community and is widely appreciated for its philanthropic activities.