2+2 Transfer Scholarship
$1,000–$2,000
Award Amount
3/1/2023
Submission Deadline
Explore Similar Scholarships
Location:
Grade Level:
The 2+2 Transfer Scholarship is offered to students who are currently enrolled in a community college in Maryland and wish to pursue a degree program. The main aim of the scholarship is to encourage community college graduates to transfer and pursue their degrees within the same state. All applicants are expected to be Maryland residents.
To be eligible for the scholarship, you are expected to have a minimum GPA score of 2.5 on a 4.0-grade scale. Applicants should have earned their associate's degree from a community college by the end of the semester which they plan to transfer. In addition, the applicant should also have enrolled in a degree program at an accredited public or private nonprofit post-secondary institution in Maryland.
The winning scholarship entry will be awarded $1,000. However, this amount can be increased to $2,000 if a student is pursuing a degree in computer science, engineering, teaching, science, nursing, or mathematics. The 2+2 Transfer Scholarship can be renewed if the recipient continues to meet the eligibility requirements.
Key Information of 2+2 Transfer Scholarship
Study Details
Area of Study
Computer Science
Education
Engineering
Mathematics
Nursing
Science
Teaching
Country of Study
United States
Scholarship Details
Intended Level of Study
Undergraduate
Award Amount
$1,000–$2,000
2+2 Transfer Scholarship Timeline
January 2023
Application Opening Date
Applications open on January 1.
March 2023
Submission Deadline
The submission deadline is on March 1.
Scholarship Eligibility
To be eligible to apply, applicants must meet the following criteria.
Eligible Grade: College Freshman – College Senior
Maximum Age: Any
Required GPA: 2.5
Geographic Eligibility: Maryland
Gender: Any
Race/Ethnicity: Any
Application Requirements
Here's what you need to submits besides your application.
Financial Information
Grade transcript
How to ace the 2+2 Transfer Scholarship
1
Fill out the application form carefully
Pay close attention to detail when filling out your details in the Maryland College Aid Processing System (MDCAPS) to avoid unnecessary mistakes.
2
Collect your documents early
Collecting your transcripts, family's financial information for the Free Application for Federal Student Aid (FAFSA), and other supporting documents can take some time, therefore, start arranging your documents as soon as the applications open to avoid the last-minute rush.
3
Be authentic and honest
Authenticity is always encouraged and, for this reason, be genuine and honest about your financial status in your application and avoid exaggerating your situation to seem more deserving of the scholarship.
4
Consult a parent or guardian
Reach out to your parent or legal guardian to help you fill out the Free Application for Federal Student Aid (FAFSA) to ensure that the information presented on the form is accurate and up to date.
How the 2+2 Transfer Scholarship is Judged
The main selection criterion for the scholarship is the cumulative grade point average. Applicants will be ranked based on their cumulative GPA scores from the highest to the lowest.
Why We Love the 2+2 Transfer Scholarship
Renewable scholarship
The scholarship may be renewed for a maximum of three years of study or six semesters as long as the recipient continues to meet the eligibility requirements.
Simple application process
Applicants are only required to submit their financial information and their transcripts to be considered for the scholarship.
More than one winner
Each year, several students receive the scholarship as the appropriated funds are disbursed from the top student up to the point when funds get depleted.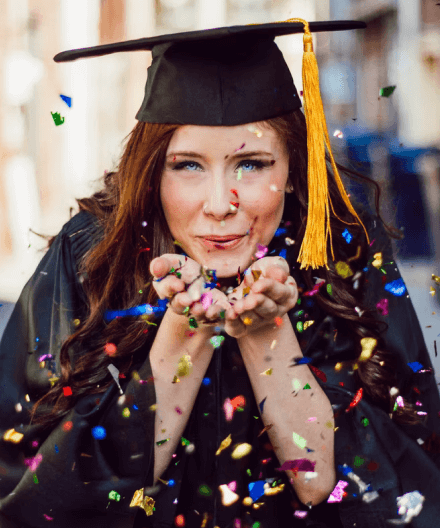 5 Facts About 2+2 Transfer Scholarship
Late applicants may be considered
If funding is still available, applications and paperwork submitted after March 1 and before May 1 will be accepted.
Recipients will be notified in writing
Recipients will get written notification of their scholarship award after which they must submit a written acceptance of the award to the Office of Student Financial Assistance by a specified deadline.
Payments are made directly to recipient's institution
Each semester, the scholarship award is wired directly to the learning institution the recipient is enrolled in.
Verification of details is conducted
To administer this scholarship, the Office of Student Financial Assistance is authorized to verify information regarding applicants and recipients.
Appeals to withdraw from the scholarship
A student may appeal to cancel their scholarship if their financial circumstances change and they can settle their tuition.