Maryland Delegate Scholarship
$1,000–$29,600
Award Amount
3/1/2023
Submission Deadline
Explore Similar Scholarships
Location:
Grade Level:
The Maryland Delegate scholarship is a legislative scholarship that is sponsored by the Maryland senators and delegates in the Maryland General Assembly. The main aim of the scholarship offers financial aid to full- and part-time post-secondary students. To be eligible for the scholarship, you must be a resident of Maryland in an eligible institution.
The scholarship program is open to a variety of students, from high school seniors to those pursuing graduate studies. However, it can only be used at post-secondary institutions for full- or part-time studies with the terms of the scholarship varying according to a person's enrolment status. For example, students in part-time programs should complete between 9 to 12 credits depending on whether they are graduate or undergraduate students.
Recipients of the scholarship are presented with award amounts of between $1,000 and $29,600. Each delegate from the Maryland General Assembly is expected to choose and award a deserving student. Once a delegate settles on an appropriate candidate, they must inform the Office of Student Financial Assistance (OSFA) of the awarding procedure.
Key Information of Maryland Delegate Scholarship
Study Details
Country of Study
United States
Scholarship Details
Intended Level of Study
Undergraduate
Postgraduate
Vocational/Technical School
Award Amount
$1,000–$29,600
Maryland Delegate Scholarship Timeline
November 2023
Application Opening Date
Applications open on November 1.
March 2023
Submission Deadline
The submission deadline is on March 1.
Scholarship Eligibility
To be eligible to apply, applicants must meet the following criteria.
Eligible Grade: High School Senior – Graduate
Maximum Age: Any
Required GPA: Any
Geographic Eligibility: Maryland
Gender: Any
Race/Ethnicity: Any
Application Requirements
Here's what you need to submits besides your application.
Financial Information
Grade transcript
School Verification
How to ace the Maryland Delegate Scholarship
1
Collect your financial aid information early
Read the prerequisites and make a plan in advance because gathering all the essential financial data and filing the FAFSA or the MSFAA can take some time.
2
Observe the rules strictly
To avoid being disqualified, strictly adhere to the instructions provided in the application, provide all required supporting evidence, and do not stray from them.
3
Be authentic
Be genuine in your application and avoid making up information to make you seem more deserving of the scholarship.
4
Look out for a confirmation email
Potential winners are notified via email and failure to respond on time might lead to your award being forfeited.
How the Maryland Delegate Scholarship is Judged
Each delegate from the Maryland General Assembly is required to set up a formal application and selection procedure for the candidates. A delegate's written selection process may use any considerations that the delegate sees fit. Each delegate goes through a pool of applications and selects a suitable recipient.
Why We Love the Maryland Delegate Scholarship
Open to all majors
Students pursuing all in-state majors are eligible to apply for the scholarship. The program encourages students to pursue post-secondary education and lessens the financial burden.
Out-of-state scholarship exceptions
If the recipient's major is not offered at any Maryland institutions, they may use the scholarship at an out-of-state school with their delegate's approval.
Scholarship can be renewed on annual basis
A recipient, who wishes to renew their scholarship, may submit a formal application to their delegate.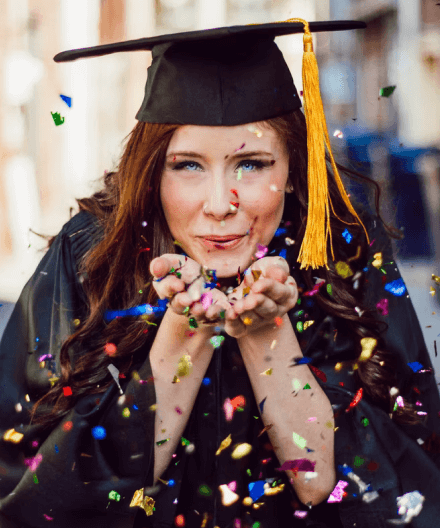 5 Facts About Maryland Delegate Scholarship
FAFSA exception
If you are eligible for in-state tuition, but ineligible to receive any federal aid, you are required to file the Maryland State Financial Aid Application (MSFAA) instead of completing the FAFSA.
Drug use can endanger your scholarship
You are expected to abstain from using drugs for the duration of the scholarship and unlawful indulgence in drugs or alcohol may endanger your scholarship award.
Payment is made directly to your college
Each semester, the award money is sent directly to the institution the recipient is enrolled in after the institution certifies that the recipient continues to meet the eligibility requirements.
Scholarship may be reduced or canceled
Your scholarship may be reduced or canceled if the institution you are enrolled in informs OSFA that you receive other forms of financial aid that cause you to exceed your need for the award.
The award can be revoked
The scholarship award can be revoked if the recipient changes their private information such as their name, address, state of residence, or enrollment status, and fails to inform the scholarship awarding body.