The 4th of July is a fun-filled holiday full of food, entertainment, and of course fireworks! Every year, millions gather to celebrate our country's hard-won independence by spending time with their families and watching beautiful displays of fireworks light up the night sky. This report will look at the different states in the US that set off the most fireworks and explore the reasons why.
Key Findings
Missouri imported $125.8M in fireworks in 2022, the highest per capita in the US at $20.40 per resident. Nebraska and Kansas followed at $11.83 and $10.70, respectively.
The lowest imported value of fireworks per person was $0.01 in Massachusetts, $0.03 in North Carolina, and $0.07 in Alaska.
Tennessee had the most valuable fireworks exports in 2022, with $3.2 million (39.5%) of the total U.S. fireworks exports of $8.0 million. Florida followed at $1.1 million (13.3%) and North Dakota at $1.0 million (12.6%).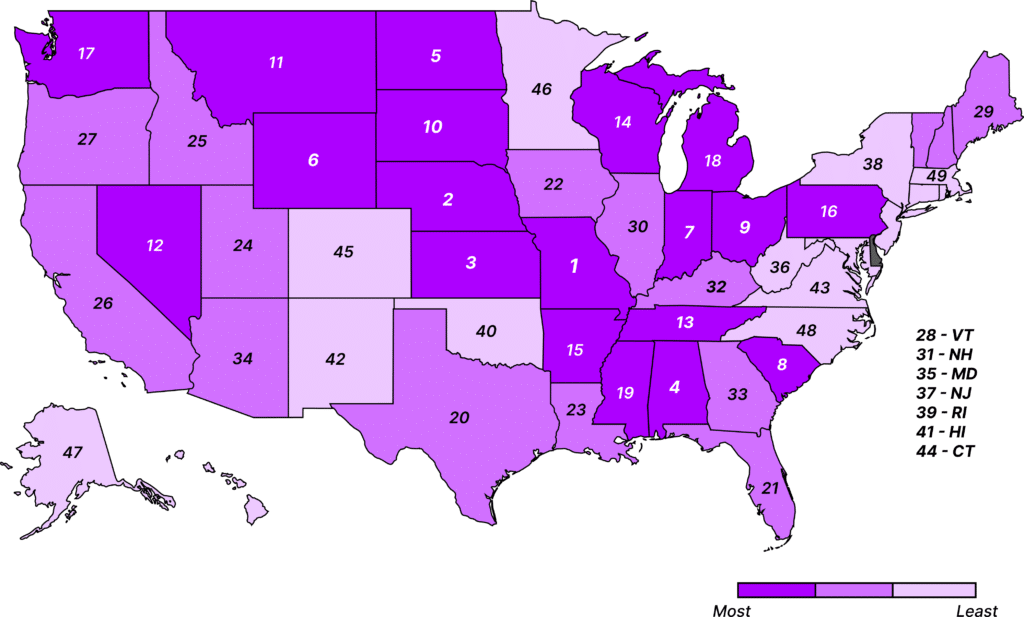 Missouri is the national leader in fireworks consumption, ranking as the number one state among the top three states bringing in the highest value per capita of fireworks imports. Close behind Missouri are two other Midwestern neighbors, Nebraska and Kansas.
Methodology
To calculate fireworks imports and exports, Scholaroo´s researchers analyzed 2022 data from the U.S. Census Bureau's USA Trade Online portal.
Data analysts compared the imported value of fireworks to the U.S. population. After, they ranked states from highest to lowest based on a per-capita value of imported fireworks.
There was no data available for Delaware.