Over the last few years the idea of 'passive income' has become very popular. It is a great way to make money and build financial security through alternative investment opportunities. But did you know that you can start earning passive income as a student too?
You don't have to wait until you have money to start exploring different ways to make money. You can start getting passive income even with very little money. Which is great news for college students!
HOW TO MAKE PASSIVE INCOME AS A COLLEGE STUDENT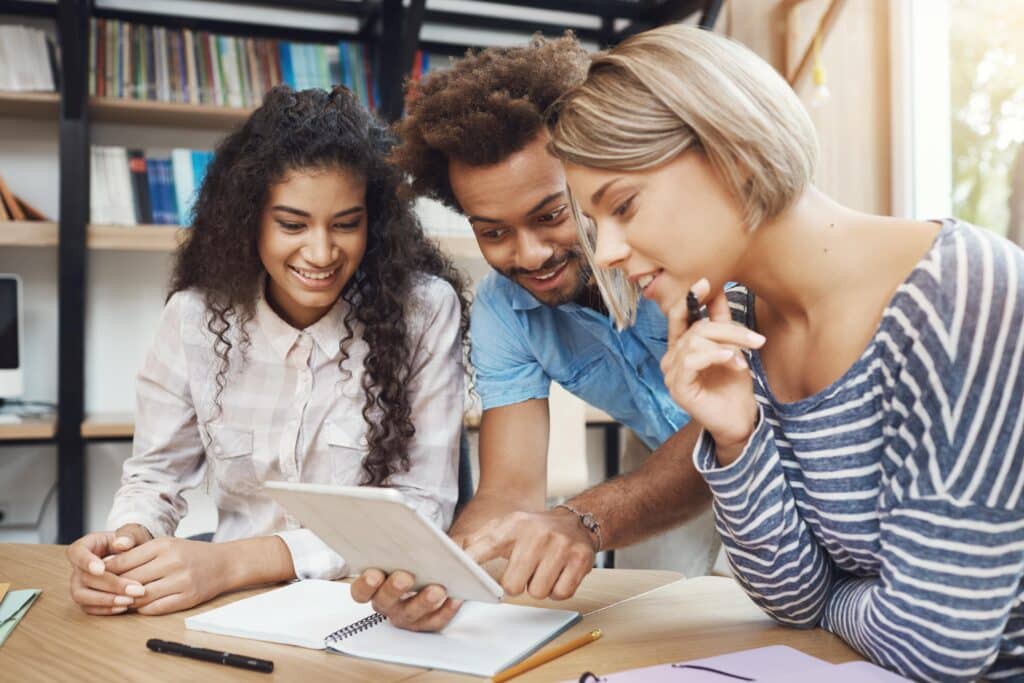 The one thing about passive income, is that you cannot build your wealth or make money without exchanging some value. The hope is that over time, you will generate income without exchanging the value of your time or money.
To get started with any passive income venture you need to assess the initial investment of your money, time, and effort. You may have to invest more initially to get the most over time. Here are some tips for getting started:
Tip 1: Figure out how much money you need upfront
With bigger projects like real estate, you will need to put more money upfront, the same with any investment discussed above. So you need to figure out how to get the money or finance your passive income venture first. Whether it is from your savings or a loan.
The money you put upfront will be how much you risk losing, so think carefully about this before committing. The amount you can put upfront will also determine what passive income idea you can follow through with.
Tip 2: Figure out how much time you need to put in
Time is another value we do not get back, with some of the passive income ideas, given above, you would need to invest time learning about the opportunity at least. For example, with recording audiobooks, cryptocurrency, writing a book, etc. You need to learn about it first.
Your time investment should be worthwhile, a passive income should not take up time from your studies or other jobs. If you already feel like you do not have enough hours in a day, try choosing a passive income opportunity that requires no time investment such as high-yield CDs.
Tip 3: Figure out how long it will take before you start generating passive income
The upfront investment in the form of money, time, and effort does not mean you will start generating a passive income immediately. The hope with any of these ideas is that over time you will start generating a cash flow. For example with high-yield CDs you will only get your interests after the period stipulated in your agreement. With vending machines, you will pay back the capital and stock up before you start making any profits.
Passive income is additional earnings derived from activities you are not actively involved in, it may take time before you can start seeing the reward.
18 Passive Income Ideas
This Scholaroo blog gives 18 different passive income ideas for college students and teens. You could get into these ideas, to help yourself get a steady flow of cash while in college. Some of these ideas may require an initial investment in time and money. But your investment will pay off because these are the best passive income ideas for students.
Rental Property Passive Income Ideas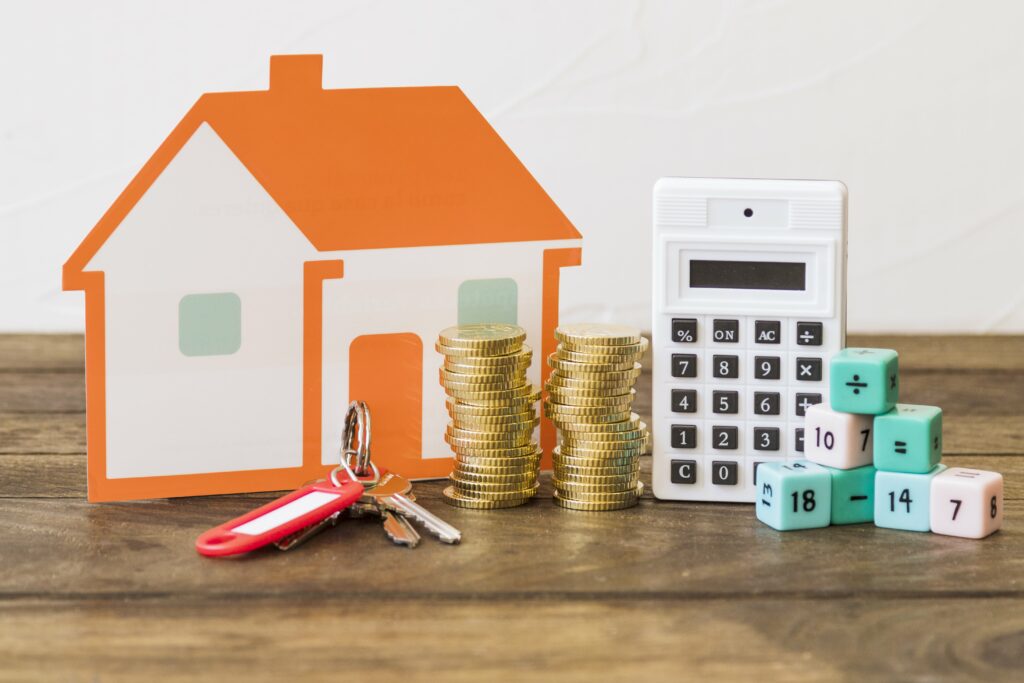 Investment real estate is one of the most promising passive income investments you can make. The initial investment is quite high when it comes to property. So as a college student or teen, you may not think this is the best option for you. But there are a few ways that you can start gaining this passive income as a student.
#1 Renting out a room, cottage, or garage space
One of the easiest ways to gain income from a rental property is to rent out space in your home. As a student you most likely do not have an extra room, or space, even property to rent out. If you do then get started with this passive income idea ASAP! Alternatively you could get started by renting out your room through air bnb. Whenever you are out of town for a few days, you can rent out your private accommodation and make money off it.
opportunity: renting out a vacant space in your home is a great passive income opportunity because you can start getting money almost immediately.
risk: the biggest risk with this opportunity is loss, or damage to your own space or property.
#2 Buying and renting out property
Another way in which you can make more money through real estate investments is to invest in new properties and hire a management company to monitor the property, manage tenants and collect rent. If you have enough money or financing, you can buy an apartment, or single-family home and rent it out, to gain rental income. However, this may not be feasible for all college students.
opportunity: although there is no quick way to make money from investment property, it is one of the most viable passive income opportunities. Plus there are various ways for you to get money through this.
risk: there is considerable financial risk with investing in property. From taking a private loan to get property. And risk in buying and selling property.
#3 Using real estate investing apps/crowdfunded real estate
Crowdfunded real estate property is a new way of investing in real estate. And it is perfect for college students! With this method, an experienced investing team picks out real estate, and then you can decide how much to invest. This method helps you avoid any of the work of finding a property, getting assessments on the property, or even handling tenants and property maintenance. You will pay an annual management fee to the real estate platform.
opportunity:you get to gain passive income from property investment with very little risk involved.
risk:financial risk by joining a crowd funding.
Using your car for passive income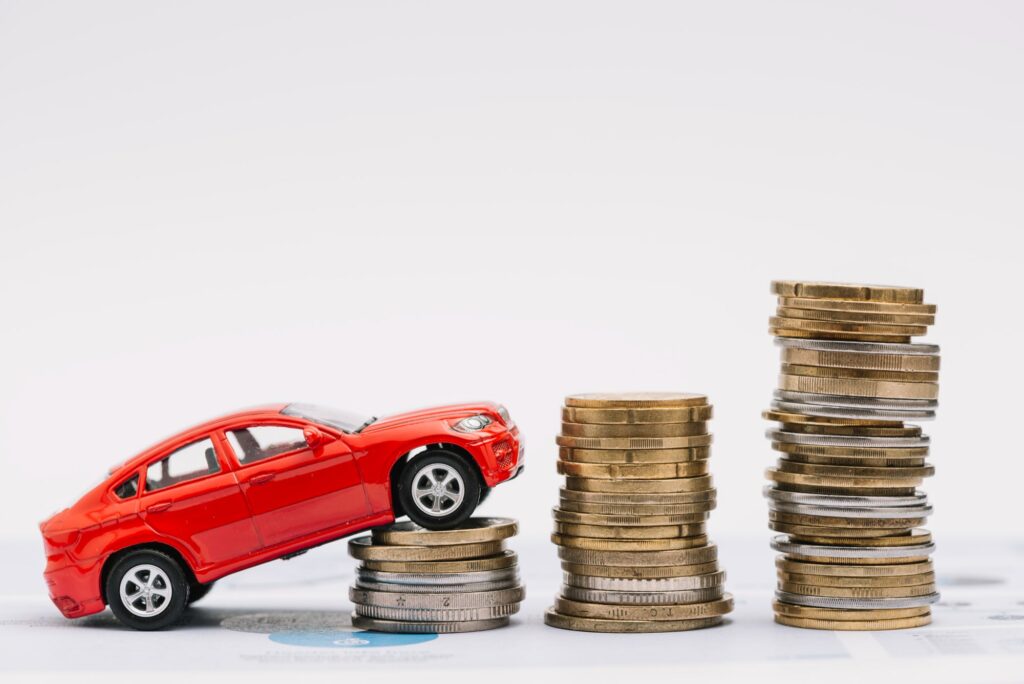 Your property is not the only thing that you can use to earn passive income as a student. With services like Turo, Carvertise, and Wrapify you can also earn money from your car, if you have one. Whether it is a car you use often, or one that is idle and nobody uses. You should note that, the risk is higher with your car because it is not a value-appreciating asset like property.
#4 Rent out your car
Whether you own a reliable sedan, a sports car, or even a busted-up van there is always someone looking to rent a vehicle. You can rent out your car to Uber or Lyft drivers that need a vehicle. You can also rent out your van to people who need help moving furniture or any heavy packages.
opportunity: you could make money of a asset you already have.
risk: the risk is damage and loss to your property. Because it is also a depreciating asset, another risk is the wear and tear on the asset too.
#5 Advertise on your car
Advertising on your car is a way to earn passive income while you drive around and go about your daily routine. All you need to do is to contact a specialty advertising agency that can match you with appropriate advertisers in your area. They will wrap your car in a magnetic or vinyl decal and you can begin earning money. Agencies will either pay per trip, or a mile and they may provide other benefits such as a gas card, or a stipend for gas.
opportunity: you get passive income for driving around and going about your daily routine.
risk: increased mileage on your car, may make it difficult to resell at a later stage.
Design and Creativity Passive Income Ideas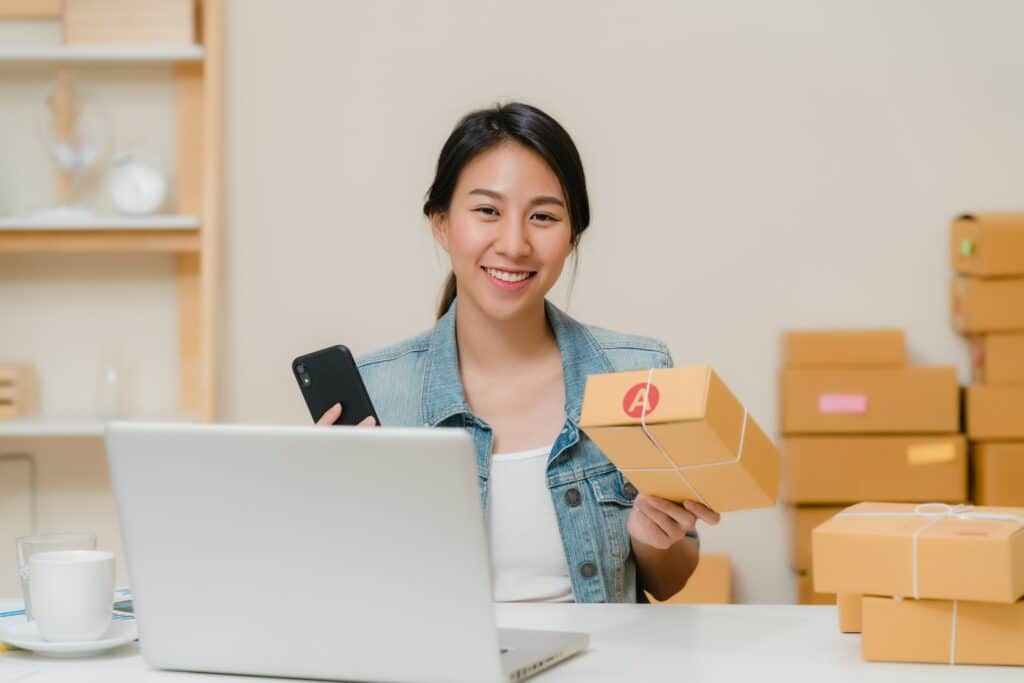 If you have a great fashion sense and the design skills to match, you could turn your creativity into a money-making opportunity around campus. Apps like CafePress and Zazzle allow you to sell T-shirts, hats, and mugs that you have designed to customers easily. You can also use your photography or writing to make money using your skill and creativity.
#6 Design T-shirts and sweatshirts
T-shirts and sweatshirts are popular clothing items,especially on campus. Since many people are looking for high-quality and unique clothing, you can start selling online, from your dorm or even near campus. With even just a little inventory, you could start getting additional cash from your T-shirts.
To get started: Start designing, print a few and start selling. Then you can see what kind of designs your market is interested in. Then set up an online store through apps such as Shopify or use Facebook and Instagram Marketplace to market and sell your merchandise.
opportunity: you get to use your creativity to make money and sell directly to other teens or campus students.
risk: you would have to put up some money to start printing t-shirts. So there is a financial risk that you may not make a profit.
#7 Create a print-on-demand store
A print-on-demand store is a profitable passive income stream, instead of trying to sell your inventory, you sell on a per-order basis. You could print things such as T-shirts, posters, backpacks, books, mugs, etc. but similar to dropshipping, you would only do this after you sell it in your store. This is a great way to monetize your creativity without sitting on inventory that cannot be sold.
To get started you just need to print a few items that you would like to sell, then create an online store and start taking orders. Once you have received orders begin printing and shipping to customers.
opportunity: you get to make money using your design skills but with little risk involved.
risk: a print-on-demand store has very little financial risk because you wait on orders before placing an order.
#8 Sell stock photos online
Photography is a service-based business, which would typically require more of your time. It is more like a side job, but it can be a way of earning passive income if you sell stock photos online.
Stock photo sites like Pexels, Shutterstock, and the like, will pay for high-quality photos and videos. A great way to get into this is to start taking more random high-quality photos of things and places to upload on stock photo sites. Once you have uploaded the photos, the sites will do all the marketing and selling work for you. You will start earning passive income from your photos.
opportunity: you can make money easily overtime by selling stock photos online, because you only get money as your photography sells online.
risk: you would need to use your own camera equipment, but a cell phone with a good camera can work just as well. You would also use some of your time taking pictures.
#9 Writing a book
Whether it is an e-book or a paperback book, writing a book is an opportunity to use your writing skills and hobby as an opportunity to generate passive income. Your book could deliver value to your readers and give good information. Although It takes time to build a following and get support, this is where a publishing company could help you.
Self-publishing is a lot less expensive but will require more time from you. You would have to write, edit, create a cover, and then publish on a platform like Amazon. This may not bring immediate success or instant money, but it could over time with some good marketing.
opportunity: a great way to earn money, whether it is buy selling copies of your books or earning royalties in the next few years.
risk: this requires both a time and financial investment. you will have to put time into writing the book and possibly money to print hardcopies or publish the book online.
Investing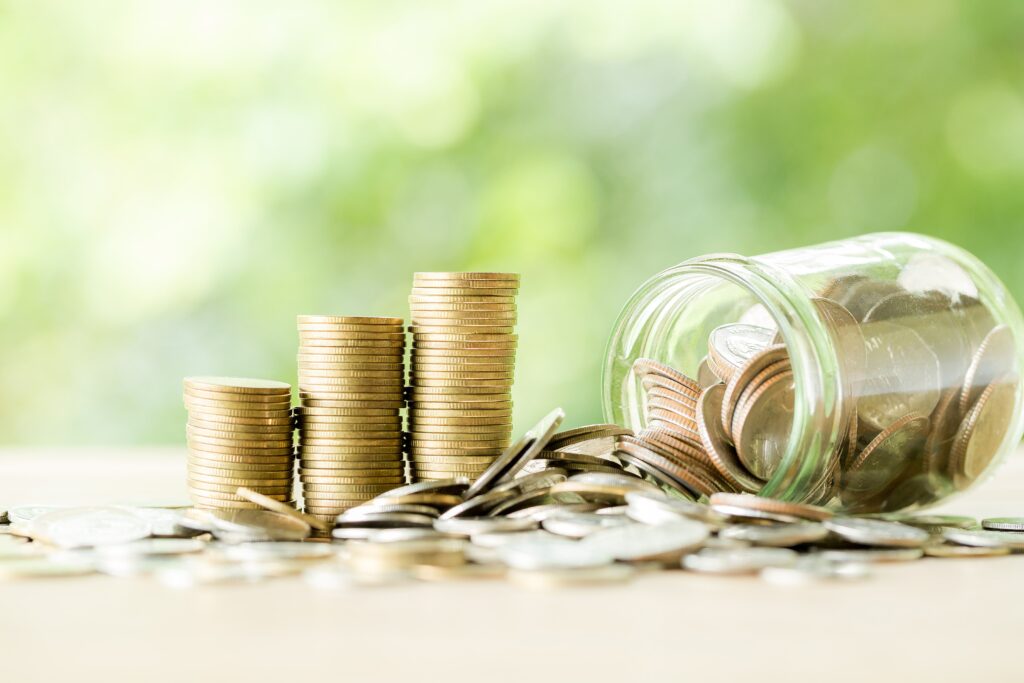 The IRS does not consider all income from investments as passive income, so the taxation process on investments is quite different. But investing is popularly regarded as a passive income because you can generate income without trading in your time. There is potential for high returns with the risk of investments. Here are some investment opportunities you should consider as a college student, to get passive income.
#10 Invest in a business
Becoming a silent partner may be easier than you think. Small businesses like food trucks and local businesses are always looking for private investors. This would be your opportunity to put money into someone else's business for a return you can negotiate with them. With tools such as Mainvest and Worthy, you can also invest in a business or bond from as little as $10 for bonds or $100 for shares.
As a college student consider investing in some of your friends or peers business, especially if you believe in their business success. But there are many more apps that make it easy for you to start getting passive income from investing, even as a student.
opportunity: you get to make money from investing in a small businesses, without having to put in time and effort into the business.
risk: there is a risk that the business would not be successful at all, and you could lose your whole financial investment.
#11 Invest in stocks and shares
Investing in stocks is one of the oldest ways to build your wealth. When you purchase dividend-yielding stocks from a company you get dividends from profits. Dividends are paid per share of stock, so the more shares you own the higher your payout. But buying shares and investing is risky and it is also not easy to get into, especially as a student.
There are ways to invest passively in the stock market through a robot advisor, which is an automated investing technology. Betterment is a type of robo-advisor that can make it easy for you to invest in your future.
opportunity: you get to secure a passive income for years to come by buying stocks/share or even using automated investing technology.
risk: there is a huge financial risk with your investment.
#12 Cryptocurrency
By investing in several cryptocurrencies or 'staking crypto' you can earning a passive income of anywhere from 5% to 10%. This is great news for college students, because you do not need a lot of money to get into crypto.
Staking crypto is like earning interest on your savings, but getting higher returns. It is important to educate yourself on cryptocurrencies and what they mean before you get involved. Crypto exchanges such as Kraken or Coinbase are great places to buy crypto and check on them periodically. You can only make good investment decisions with crypto by educating yourself, it has its own sets of risks but can yield a good passive income for you.
opportunity: it is not a traditional financial investment such as buying stocks and shares, but you get to make money by being involved in digital currency.
risk: buying crypto requires financial investment into an unpredictable market. You risk losing any money you have used to purchase crypto.
Business idea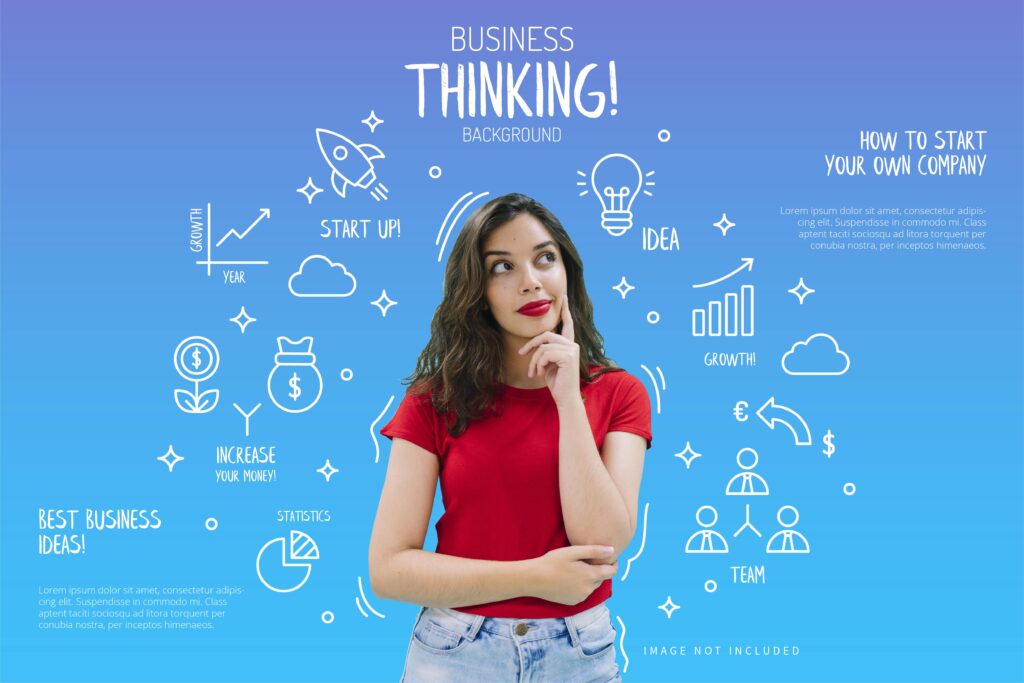 Looking for business ideas that only require upfront investment and not your time is one of the best ways to earn passive income as a student.
#13 Vending machines
Placing a vending machine at a college, hospital, or some secure public space is a great way to get some passive income from selling snacks and soda. You can purchase a vending machine from marketplaces such as Craigslist, eBay, or BizBuySell. It is relatively easy to start and maintain a vending machine, and having multiple vending machines across campus or in your college dorm, is a great way to grow the cash flow from this business.
opportunity: vending machines around campus and schools can make quite a bit of money.
risk: you would have to purchase or rent a vending machine. Some other risks are damage to your property.
Other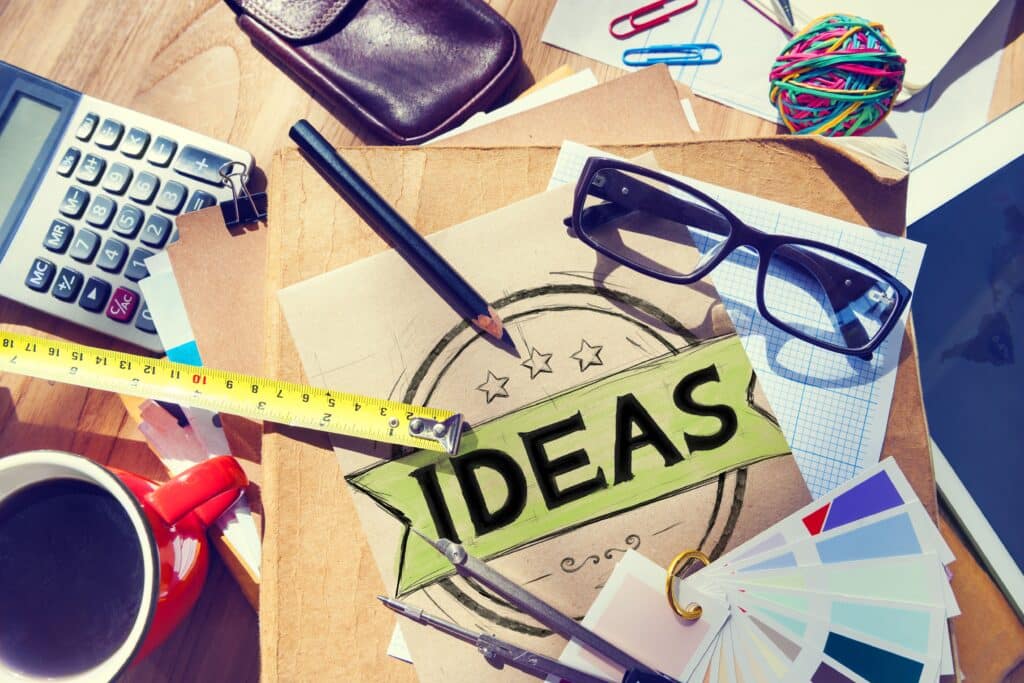 #14 Affiliate marketing on social media
With affiliate marketing, website and blog owners as well as social media influencers, can promote products and services from other businesses on their websites. Affiliate partners such as Amazon, eBay, Awin, and ShareASale are easy partners to have because they only require you to sign up through their website.
TikTok and Instagram have become huge platforms for those looking to grow a following and promote products. To get passive income from this you will typically get a commission when a buyer uses your link or discount code to purchase a product from one of your affiliate partners or sponsors. So grow your social media, website or blog and you can start earning some money as a college student.
opportunity: there are plenty of opportunities to make money using social media or a blog. You can make money based on your interests.
risk:the biggest risk is not getting paid, or being scammed for work you have done.
#15 Record audiobooks
Audiobook narrators get their income from royalties on recordings they have made. This could be you, start learning how to record audiobooks. Once you master the trade, and learn how to narrate, record, and edit audio then you can start auditioning to become a paid audiobook narrator. It is an entire industry and is a bit difficult to get into as other people do this full-time but it is also possible to only keep it as a passive income opportunity.
opportunity: getting started with this opportunity can actually help you earn passive income for a long time afterwards.
risk: may require investment in money and time that may not pay off in the end.
#16 Licensing music
If you are talented and passionate about making music or performing live, you could license your music to get passive income. When you license your music, people and companies must pay you to use your music in a project. They pay you to use your song/cover for advertisements, corporate videos, film trailers, weddings, film soundtracks, and in YouTube videos.
This is a great way to earn some income even years after you recorded the song. If performing live is not bringing in cash anymore, this is a way to still make some money off of your talents. License fees can cost money and be expensive for students, but you can use music licensing companies or license your music on your own.
opportunity: getting started with this opportunity can actually help you earn passive income for a long time afterwards in the form of royalties.
risk: may require investment in money and time that may not pay off in the end.
#17 High-yield certificate of deposits
A high-yield certificate of deposits or high-yield CD is a type of savings account that pays higher interest on the money you have deposited. These are available across various financial institutions and are quite easy to get into. Different types of high-yield CDs offer different interests and have different minimum deposit requirements.
You would have the flexibility of deciding how much to deposit and how long you want to keep your money deposited. The longer your money is deposited the higher the interest yielded. The only downside is that you cannot make additional deposits to your high-yield CD after you open the account.
opportunity: a great way to save the money that you can go without for a while.
risk: very little financial risk with a high-yield CD.
#18. Peer-to-peer lending
With peer-to-peer lending or P2P lending, you lend money to individuals or businesses, then they pay you back with interest.
With sites like Lending Club, you can lend money to reliable people/businesses with a good credit history, and income, they are given an interest rate on the loan and if they accept, you can buy the debt and loan money to them. The borrower makes monthly payments to you, and the principal and interest are paid to you, through the Lending Club investment account.
opportunity: if you have the money to lend to others then this is a good opportunity for you.
risk: biggest risk is losing the money you lend others. As well as non-payment from people who borrowed money.