8 Easy Store Credit Cards
Whether you're shopping online or in the store, having a retail card in your wallet can help cut costs. Here are our top picks for easy store credit cards to apply for.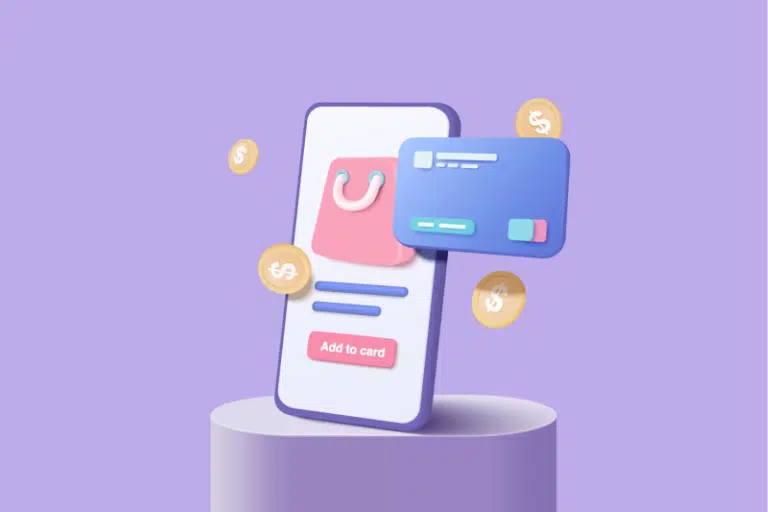 With all the discount offers available, having a store credit card can be tempting, especially if you want to finance a large purchase. Even with an average credit score, you can get approved for store-branded cards from major retailers fairly easily, and many retailers are offering better rewards and becoming more useful for everyday spending.
But before you sign up for a new store card, make sure you read the fine print and understand the terms you are committing to. To help you make the right decision when comparing and choosing a store credit card, here is a list of easy store credit cards to consider in 2023.
Easy Store Credit Cards
Lender
Scholaroo rating
Regular APR
Credit Score

Amazon Prime Rewards Visa Signature Card

Best for Amazon credit cards

Visit website
18.99% - 26.99%
Good to Excellent (690 - 850)

REI Co-op® Mastercard®

Best for REI shoppers

Visit website
18.99% - 29.99%
Good to Excellent (690 - 850)

TJX Rewards® Platinum Mastercard®

Best for TJX shoppers

Visit website
31.99%
Fair to Good

JCPenney Credit Card

Best for JCPenny shoppers

Visit website
30.99%
Fair to Good

Bloomingdale's American Express® Card

Best for Bloomingdale's shoppers

Visit website
31.49%
Good to Excellent (690 - 850)

Target REDcard™ Credit Card

Best for Targe shoppers

Visit website
27.90%
Good to Excellent (690 - 850)

Lowe's Advantage Card

Best for Lowe's shoppers

Visit website
28.99%
Good to Excellent (690 - 850)

My Best Buy® Visa® Card

Best for Best Buy shoppers

Visit website
31.24%
Good to Excellent (690 - 850)
1. Amazon Prime Rewards Visa Signature Card
2. REI Co-op® Mastercard®
3. TJX Rewards® Platinum Mastercard®
5. Bloomingdale's American Express® Card
6. Target REDcard™ Credit Card
8. My Best Buy® Visa® Card
What Is a Store Credit Card?
Credit cards tailored to particular stores can provide a range of advantages, including reward points, exclusive discounts, and financing options.
Many people think of large department stores when it comes to store credit cards, but they are also available from specialty stores in the areas of home improvement, cosmetics, fashion, and sports. Some of these cards are only accepted at certain outlets, while others are affiliated with major credit card companies like Visa and Mastercard.
What Are the Benefits of Retail Store Cards?
Retail store cards come with a variety of benefits that can be appealing to consumers:
Discounts and Special Offers
Many retail store cards offer exclusive discounts or special offers for cardholders. These can include a percentage off your first purchase, ongoing discounts on select items, or access to special sales events. These perks can lead to significant savings for frequent shoppers at a particular store.
Rewards Programs
Store cards often feature rewards programs where you can earn points or cash back on purchases. These rewards can be redeemed for merchandise, gift cards, or other incentives. It's a way to get additional value from the shopping you already do.
Building Credit
For those with limited or no credit history, retail store cards can provide an opportunity to build credit. They often have more lenient approval requirements, making them accessible to a wider range of consumers.
By using the card responsibly and making timely payments, you can establish or improve your credit score.
Financing Options
Some store cards offer special financing options, such as 0% interest for a certain period on large purchases. This can make it easier to afford big-ticket items by spreading the cost over time without incurring interest.
Exclusive Perks
Depending on the retailer, a store card might grant you access to exclusive perks like free gift wrapping, special customer service lines, or early access to new products and sales.
The Drawbacks of Store Credit Cards
Retail store cards, while offering various benefits, also come with certain drawbacks that must be carefully considered:
High-Interest Rates
One of the most significant disadvantages of retail store cards is the typically high-interest rates they carry. If you don't pay off the balance in full each month, the interest charges can quickly add up, negating any savings or rewards you might have earned.
Limited Usability
Store cards can only be used at the specific retailer or within a chain of related stores. This limited usability can be inconvenient if you want a credit card for more general spending.
Impact on Credit Score
Applying for a store card will often result in a hard inquiry on your credit report, which can temporarily lower your credit score. If the card has a low credit limit, it might be easier to utilize a high percentage of that limit, potentially affecting your credit utilization ratio negatively.
Temptation to Overspend
The discounts and special offers associated with store cards can lead to a temptation to overspend. It's easy to make impulse purchases to take advantage of a deal, but this can lead to carrying a balance and paying interest.
Potential Fees
Some store cards may come with annual fees or other charges that can reduce their overall value. It's crucial to read the terms and conditions to understand all potential costs.
Less Robust Protection
Compared to traditional credit cards, store cards may offer fewer consumer protections. This could include less generous return policies or fewer features like extended warranties.
FAQs
What's the best store credit card?
The best store card depends on your individual needs; good options include the Amazon Prime Rewards card and the REI Co-op® Mastercard®. Compare store cards above to find one that suits your personal requirements.
Are store cards easier to receive approval for than other cards?
Store cards can be easier to qualify for than regular credit cards are but they may not be as widely accepted. Store cards are typically only accepted at specific stores.
Will a store credit card help me build credit?
Just like a credit card, store cards can help you build your credit history.