Women on Par Scholarship
$1,000–$4,000
Award Amount
3/31/2023
Submission Deadline
Explore Similar Scholarships
Location:
Grade Level:
The Women on Par Scholarship is awarded to "non-traditional" women who are 30 and over to level the playing field with their counterparts in various industries.
This opportunity was made possible by the members and donors of the Ladies Professional Golf Association (L.G.P.A.). If you've been unable to complete your studies or this is your first time pursuing a college degree, you're welcome to apply for the Women on Par Scholarship.
The award provides financial aid ranging from $1,000 to $4,000 and this will be awarded to three applicants who reside within the U.S. or Canada.
Key Information of Women on Par Scholarship
Scholarship Details
Intended Level of Study
Undergraduate
Vocational/Technical School
Award Amount
$1,000–$4,000
Women on Par Scholarship Timeline
January 28
Application Open Date
Applications will begin on January 28.
March 31
Submission Deadline
All applications must be submitted on or before March 31.
Scholarship Eligibility
To be eligible to apply, applicants must meet the following criteria.
Eligible Grade: College Freshman – College Senior
Minimum Age: 30
Required GPA: Any
Geographic Eligibility: Canada, United States
Gender: Women
Race/Ethnicity: Any
Application Requirements
Here's what you need to submits besides your application.
School Verification
Recommendation letters
How to ace the Women on Par Scholarship
1
Share your experiences
While trying to challenge the stereotype, non-traditional women like you have endured countless obstacles in their quest to be on par with their counterparts. Your essay should include stories of your triumphs.
2
Explain how it will help you
We all have a general understanding of how scholarships help women fight discrimination and scale higher, however, your story is unique. Let the LPGA Foundation in on how this scholarship will help you win the war against inequality.
3
Show that you need financial aid
The wealthy don't have a monopoly on intelligence. A very good academic record amid financial struggles is a good way to show that you're indeed a product of hard work. Explain why you couldn't continue your education and how the scholarship will be a dream come true for you.
4
Obtain highly valued recommendations
A story is more believable when it comes from a reliable source. In every community or institution, there are a number of respected individuals whose words can turn the tide in your favor during the selection process. Ask those who can attest to your character to write a recommendation for you.
How the Women on Par Scholarship is Judged
This scholarship will be judged based on the applicant's age, gender, level of education, tenacity, and the need for financial aid to finally achieve their academic goals.
Why We Love the Women on Par Scholarship
A step in the right direction
This scholarship corrects the years of bias faced by women, especially those interested in STEM professions.
An alternative means of funding
The Women on Par Scholarship encourages women to chase their dreams without having to worry much about finances.
It encourages hard work among women
In many places, the efforts of women are not taken seriously when compared to others. This award shows that a woman's effort is valid and she deserves just as much recognition as her counterparts.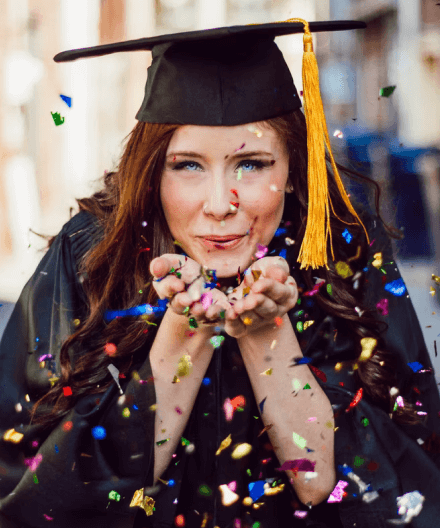 5 Facts about the Women on Par Scholarship
The beginning
The Women on Par Scholarship was initiated in 2007 by the former Executive Women's Golf Association, (E.W.G.A.), which is now the L.P.G.A. Amateur Golf Association.
Not for degree holders
Applicants who already possess a bachelor's degree from a university or any other tertiary institution are not eligible for this scholarship.
Available for all forms of tertiary education
This scholarship is also for women chasing vocational, associate, or technical programs — it's not limited to university aspirants only.
The impact
Since its launch, over 27 women have fulfilled their academic and career dreams, proving to society that anything is possible when you give people a chance.
You should submit early
The foundation can only accept 200 applications for the program and once the required number is achieved, the applications will close.