Scholars Helping Collars Scholarship
2/27/2023
Submission Deadline
Explore Similar Scholarships
Location:
Grade Level:
Pet Lifestyle And You (P.L.A.Y.) Incorporated is a company that is into the manufacture of quality dog beds for maximum comfort and support of dogs. P.L.A.Y. is committed to the conservation and recycling of resources such as plastics, papers, used clothes, and towels. These materials are used in making dog beds.
P.L.A.Y. is passionate about caring for pets and animals and often partners with animal welfare organizations, so they're looking to reward those qualities in students. The scholarship aims to promote human empathy towards pets. They do this by improving the welfare of animals and encouraging others to do the same.
To enter the scholarship, students need to write an essay that details their volunteering or involvement in some kind of animal welfare project. It's not just about doing the work, it needs to be something that also has a positive impact on the community. It especially needs to have changed people's ideas or beliefs around animal welfare to a more positive one.
Key Information of Scholars Helping Collars Scholarship
Study Details
Country of Study
United States
Scholarship Details
Intended Level of Study
Undergraduate
Scholars Helping Collars Scholarship Timeline
September 1, 2022
Application Open Date
Application opens for submission of entries
February 27, 2023
Submission Deadline
Application closes on this date.
April 2023
Announcement of winners
Winners will be announced on the scholarship website.
Scholarship Eligibility
To be eligible to apply, applicants must meet the following criteria.
Eligible Grade: High School Senior
Maximum Age: Any
Required GPA: Any
Geographic Eligibility: United States
Gender: Any
Race/Ethnicity: Any
Application Requirements
Here's what you need to submits besides your application.
How to ace the Scholars Helping Collars Scholarship
1
Ensure your essay is absolutely spot-on
Ensure your essay is a compelling and engaging description of your volunteer efforts and their impact on the community as well as your personal life. Winning essays are ones that showcase a change in an individual and their community.
2
Avoid conflicting thoughts and ideas
Maintain a thematic consistency around the central idea of the essay. Keep this in mind throughout the writing process, and remember what information you are expected to convey.
3
Be careful of mindless errors
Proper spelling and grammar usage throughout the submission are essential. This scholarship relies heavily on your essay submission, so make sure it's well written. Do well to consult a dictionary if you are in doubt of any spelling as no error will be overlooked.
4
Include quote from others
Interviewing people in your community or those who were also involved might be a good idea. It could further highlight the widespread impact of the project you volunteered for. Including the experiences of others will really support your claims of how this changed perceptions.
How the Scholars Helping Collars Scholarship is Judged
Essays will be assessed on the basis of its compelling, descriptive, and engaging content. Applicants will be judged on their mastery of spelling and grammar usage. Judges will be looking out for volunteer efforts and the level of their impact on their community. The use of relevant evidence in support of your experience is a major criteria. Only essays well-focused on the question/topic will be selected.
Why We Love the Scholars Helping Collars Scholarship
The scholarship has no GPA restriction
There is no grade requirement for participation – there are also no age, racial, and gender restrictions attached to the eligibility.
The award can be used in payment of tuition
The winner can use the prize money to further their education or pay for tuition fees.
The scholarship campaigns for animal welfare
The scholarship is a platform to enlighten people on the need for animal welfare and the reasons why they should shun all forms of violence against animals.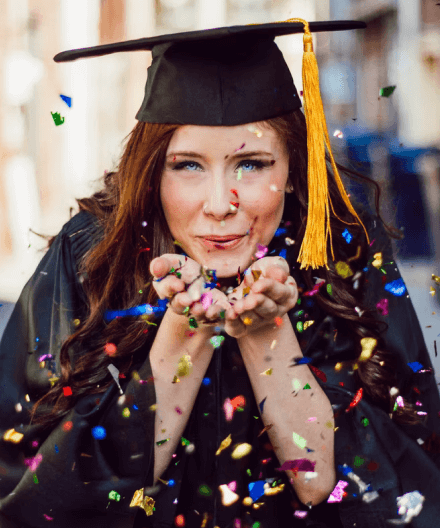 5 Facts About P.L.A.Y.
P.L.A.Y. educates people on animal welfare
P.L.A.Y. uploads blog posts to educate people on the importance and maintenance of pets such as dogs and cats.
The awarding body helps recycle waste
P.L.A.Y. fosters the conservation and recycling of resources such as plastics, papers, used clothes, and towels, and uses these materials in the manufacture of their dog beds.
The competition offers a learning opportunity
The essay competition is also another platform for students to develop writing skills and contribute critical personal ideas to animal welfare.
The awarding body offers an alternative income source
P.L.A.Y. offers an opportunity to convert waste to cash. People can easily exchange waste like bottles for cash in the recycling process.
The company started because of a pug
The founder's pet, Momo the Pug, inspired them to create a comfortable life for pets, starting with a dog bed.