WIFLE Scholarship Program
$1,500–$10,000
Award Amount
5/3/2023
Submission Deadline
Explore Similar Scholarships
College Major:
Location:
Grade Level:
This scholarship program was created to meet the demands of the law enforcement profession and equip those interested in a career in law enforcement with all the training, certification, and education they need to succeed in their careers.
WIFLE stands for Women in Federal Law Enforcement Foundation, an organization that exists to foster a safe environment for women in law enforcement through training, research on issues affecting women in law enforcement, scholarships, and other award programs.
The program awards scholarships ranging from $1,500 to $10,000 to four talented individuals who meet the criteria laid out by the committee. Only citizens of the United States can apply for this scholarship. Applicants must be pursuing the following fields: law enforcement, criminal justice, social science, public administration, computer science, finance, linguistic arts, chemistry, and physics.
Key Information of WIFLE Scholarship Program
Study Details
Area of Study
Chemistry
Computer Science
Criminal Justice
Finance
Law Enforcement
Linguistic Arts
Physics
Public Administration
Social Science
Country of Study
United States
Scholarship Details
Intended Level of Study
Undergraduate
Postgraduate
Award Amount
$1,500–$10,000
WIFLE Scholarship Program Timeline
February 2023
Application Opening Date
Applications open on February 15.
May 2023
Submission Deadline
The submission deadline is on May 3.
May 2023
Award Announcement Date
Winners are announced on May 17.
Scholarship Eligibility
To be eligible to apply, applicants must meet the following criteria.
Eligible Grade: College Freshman – Postgraduate
Maximum Age: Any
Required GPA: 3
Geographic Eligibility: United States
Gender: Women
Race/Ethnicity: Any
Application Requirements
Here's what you need to submits besides your application.
Essay
Present Work Experiences
Recommendation letters
Grade transcript
How to ace the WIFLE Scholarship Program
1
Emphasize your engagement in your community
In a 500–word essay, show your commitment to the development and growth of your community. If you've worked (or are currently working) for a law enforcement agency, provide details such as the name of the agency, the work duration, and the value of the experience.
2
Get a statement of support
To corroborate your commitment to your community, get at least one recommendation letter from your community leader or police official. Mail it and ensure it is received by WIFLE before the deadline.
3
Show your academic potential
The scholarship committee requires that you have a minimum GPA of 3.0 to qualify for this scholarship. If yours meets or beats the required score, send your college transcript along with your application.
4
Review the details of your application
Ensure all the requirements and entries are entered before the deadline. Have an experienced instructor or trusted advisor review your application before submission.
How the WIFLE Scholarship Program is Judged
The scholarship committee of WIFLE is interested in a student's academic potential, their notable achievements, and proven commitment to serving communities as law enforcement personnel.
Why We Love the WIFLE Scholarship Program
Proof of commitment
The Women in Federal Law Enforcement Foundation has solidified itself as an agency for change by helping hundreds of students get quality and professional education in the law enforcement profession.
It's available to different categories of students
The WIFLE Scholarship Program is not restricted to undergraduate programs only. Graduate and postgraduate students can also apply.
It fuels the passion for seeking justice
Women who have a flair for law enforcement–related roles are sometimes discouraged from pursuing a career in the field. This scholarship works to achieve gender balance within the federal agencies.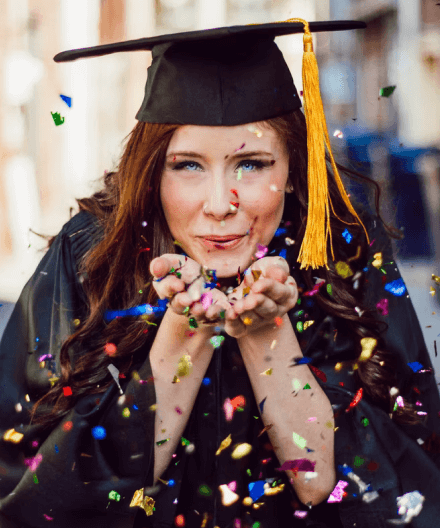 5 Facts About WIFLE Scholarship Program
Awards will be mailed to institutions
The financial aid will be sent to the winner's institution and geared towards clearing part of your educational fees.
Associate degrees are not included
Students pursuing associate degrees in any of the fields listed are not eligible to apply for the scholarship program unless stated otherwise in future announcements.
Awards may be renewable
Scholarships can be renewed in subsequent applications if further financial aid is needed.
Another scholarship from the foundation
Besides this, the foundation has another scholarship for Regular or Associate Members or associate or regular member–sponsored applicants.
More about the foundation
On 28th June 1999, WIFLE was established as a nonprofit organization to serve as an outgrowth of ICWIFLE, an acronym for Interagency Committee on Women in Federal Law Enforcement.