WF Community Leadership – Entrepreneurship Scholarship
5/31/2023
Submission Deadline
Explore Similar Scholarships
Location:
Grade Level:
The WISH Foundation Arizona offers the WF Community Leadership Entrepreneurship Scholarship to help students access education without the financial burden that comes with it. The scholarship is dedicated to high school students in Arizona who wish to join a college or the university. Every year the WF Community Leadership Entrepreneurship Scholarship awards one student $400 to help ease educational expenses.
The WISH Foundation Arizona understands that students from low-income households have a tougher time catering to their educational expenses. The WF Community Leadership Entrepreneurship Scholarship helps to build community leaders. The scholarship also aspires to help the student develop their entrepreneurial skills and better themselves and their surroundings.
Applicants must be residing in Arizona and wish to further their studies in institutions within the state and have been accepted. They should have a minimum GPA of 3.0 and a minimum grade B in science, math, or technology courses. The desired attributes of successful applicants are their aptitude for leadership or entrepreneurship.
Key Information of WF Community Leadership – Entrepreneurship Scholarship
Study Details
Country of Study
United States
Scholarship Details
Intended Level of Study
Undergraduate
WF Community Leadership – Entrepreneurship Scholarship Timeline
March 2023
Application Opening Date
Applications open on March 1.
May 2023
Submission Deadline
The submission deadline is on May 31.
July 2023
Awards Announcement Date
The winner is announced on July 31.
Scholarship Eligibility
To be eligible to apply, applicants must meet the following criteria.
Eligible Grade: High School Senior
Maximum Age: Any
Required GPA: 3
Geographic Eligibility: Arizona
Gender: Any
Race/Ethnicity: Any
Application Requirements
Here's what you need to submits besides your application.
Grade transcript
Essay
School Verification
Recommendation letters
How to ace the WF Community Leadership – Entrepreneurship Scholarship
1
Highlight your involvement in entrepreneurship
As an applicant for this scholarship, you need to have an entrepreneurial mind. Ensure to highlight this attribute in your application and be sure to have the relevant document that demonstrates your engagement and possession of entrepreneurship.
2
Illustrate your commitment to community leadership
Applicants need to be inclined towards community leadership. In your essay or cover letter highlight some of the activities you have been involved in in the past.
3
Demonstrate your involvement in community service
For applicants involved in community leadership and entrepreneurship, demonstrating community service will be easy. Ensure that you have a minimum of 40 hours of volunteer work performed in the last two years.
4
Present all the supporting documents
Omitting the submission of important documents in the application process might be a deal breaker. Ensure you submit the essay, cover letter, contact information, transcripts, and recommendation letters.
How the WF Community Leadership – Entrepreneurship Scholarship is Judged
Applicants are judged based on their involvement in volunteer work and the impact of their community service activities demonstrating leadership skills and entrepreneurship; in addition to academic excellence.
Why We Love the WF Community Leadership – Entrepreneurship Scholarship
The scholarship is less restrictive
The scholarship has very few restrictions only related to geographical eligibility. The other requirements such as gender, ethnicity, area of study, and school of study are open to all.
Promotes community leadership
The scholarship greatly promotes community leadership and fosters entrepreneurship. Students, who wish to apply, must be involved in these elements and thus help their communities in the process.
Relatively short essay
The scholarship does not ask for a big write-up to give you the award. It, instead, requires the applicant to write a 250-word essay that is comparably short.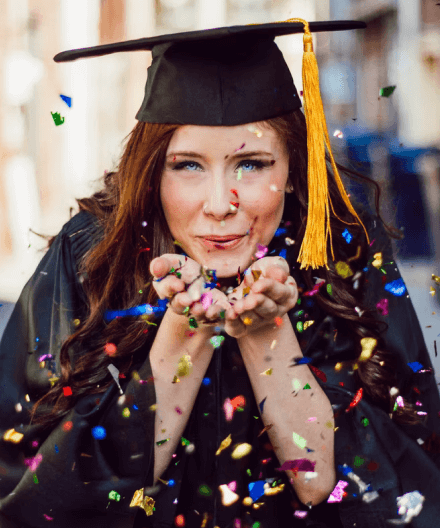 5 Facts About the WISH Foundation Arizona
The WISH Foundation has other scholarships
The WISH Foundation Arizona in collaboration with other partners and stakeholders offers other scholarships to financially challenged students.
Winners are selected by volunteers
The applications are reviewed and evaluated by a board of volunteers who are tasked with the duty of selecting the winners.
WISH Foundation accepts volunteers into the program
The foundation calls out for young volunteers to help in their organization and in turn issues them with certificates that they can use to help them fulfill their volunteer requirements for school.
WF is involved in three main initiatives
The WISH Foundation is involved in three main initiatives; WISH Vision, WISH Scholarship, and WISH Outreach Program.
A day to celebrate the foundation
The WISH Foundation Day is on September 18 as declared in 2018 by the then Mayor of the city of Tempe, Arizona.