VWGoA/UNCF Corporate Scholars
1/4/2023
Submission Deadline
Explore Similar Scholarships
College Major:
Location:
Grade Level:
Volkswagen Group of America, Inc. (VWGoA), the German Volkswagen Group headquarters in the U.S., was formed in 1955 and is responsible for five marques: Volkswagen, Audi, Bentley, Bugatti, and Lamborghini. The group currently has 20 operational facilities in the U.S. and is headquartered in Fairfax County, Virginia, near Herndon.
UNCF, in partnership with VWGoA, sponsors a corporate scholars program for undergraduate students studying at an accredited Historically Black College or University. The program includes a summer internship with the Volkswagen Group and an $11,500 scholarship.
Students are to apply for the internship while in their junior year in college. Successful applicants will be offered a summer internship with the automobile group, and following the completion of the internship, the scholars will be eligible for a merit-based scholarship to be used in their senior year.
Key Information of VWGoA/UNCF Corporate Scholars
Study Details
Area of Study
Business
Engineering
Information Technology
Country of Study
United States
Specific Schools
HBCU Institutes
Scholarship Details
Intended Level of Study
Undergraduate
VWGoA/UNCF Corporate Scholars Timeline
November 2022
Application period begins
Applications will be open in November. UNCF begins to receive applications from interested students.
January 2023
Application period ends
The submission deadline is in January.
Scholarship Eligibility
To be eligible to apply, applicants must meet the following criteria.
Eligible Grade: Undergraduate
Maximum Age: Any
Required GPA: 3.0
Geographic Eligibility: United States
Gender: Any
Race/Ethnicity: Any
Application Requirements
Here's what you need to submits besides your application.
Essay
Grade transcript
Present Work Experiences
How to ace the VWGoA/UNCF Corporate Scholars
1
Submit a current résumé
Submit a résumé that shows your recent work experiences. Be sure to list previous internships as well.
2
Submit an online application
All documents and essays are to be submitted online on the scholarship website. Visit the website for details on submitting your application.
3
List all relevant leadership roles
Be sure to state all leadership roles you have taken on, whether in school or elsewhere. Also, state any volunteer work or community service you have been a part of.
4
Write your essay in word processing tool
To avoid having grammatical errors in your application, write your essay using a word processing application.
How the VWGoA/UNCF Corporate Scholars is Judged
The program selects scholars, who demonstrate a strong sense of leadership, community service, and analytical thinking throughout their college careers.
Why We Love the VWGoA/UNCF Corporate Scholars
Consideration for post-graduation employment opportunities
Following the completion of their internships, candidates will be considered for full-time employment, depending on their performance during the internship.
Internship may be virtual
The internships may be done on-site, or interns may have the opportunity to work virtually, depending on their assigned roles.
Paid summer internship
The selected candidates will be paid for their time spent as interns with the Volkswagen Group.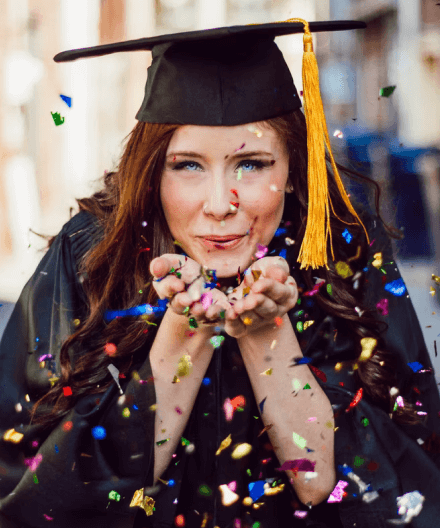 5 Facts About UNCF Scholarships
Students must be enrolled for full-time study
Every year, the organization accepts applications only from undergraduates who are enrolled for full-time study at accredited universities or colleges.
Scholars participate in online leadership training
Each year, the recipients of UNCF scholarship programs are allowed to participate in the Career Readiness and Leadership Training Online Program.
Scholars attend a leadership conference in Washington
Scholarship recipients can participate in the UNCF Student Leadership Conference, a four-day professional development and leadership conference in Washington, D.C. where they are equipped with the skill sets needed to be successful professionals.
Scholarships are typically awarded to minorities
Although UNCF scholarships are open to all ethnicities, a great majority of the scholarships are awarded to African-American students studying in 37 historically black colleges and universities.
Only U.S. citizens may apply
The UNCF awards more than $100 million in scholarships to over 10,000 students in 1,100 schools across the US, however, only US citizens or permanent residents may apply.