USU Resident First-Year Merit Scholarship
$1,600–$3,200
Award Amount
8/1/2023
Submission Deadline
Explore Similar Scholarships
Location:
Grade Level:
Utah State University (USU) offers incoming and current students hundreds of scholarship opportunities. Students at any USU campus who want any degree or certificate are encouraged to apply for one of the many USU scholarships that are available.
The USU Resident First-Year Merit scholarship is worth $1,600 per year and it is awarded for two years. The scholarship is awarded to students in all the USU Southeast campuses (Utah State University Blanding, Utah State University Eastern, and Utah State University Moab).
Applicants are judged based on a combination of their GPA and ACT/SAT scores and must meet a minimum GPA of 2.8. Students of all ages, races, and genders are welcome to apply and need not demonstrate financial need to be eligible.
Key Information of USU Resident First-Year Merit Scholarship
Study Details
Country of Study
United States
Specific Schools
Utah State University Blanding
Utah State University Eastern
Utah State University Moab
Scholarship Details
Intended Level of Study
Undergraduate
Award Amount
$1,600–$3,200
USU Resident First-Year Merit Scholarship Timeline
January 2023
Application Opening Date
Applications open on January 1.
August 2023
Submission Deadline
Submission deadline is on August 1.
Scholarship Eligibility
To be eligible to apply, applicants must meet the following criteria.
Eligible Grade: Undergraduate
Maximum Age: Any
Required GPA: 2.8
Geographic Eligibility: Utah
Gender: Any
Race/Ethnicity: Any
Application Requirements
Here's what you need to submits besides your application.
Grade transcript
Standardized Test Scores
How to ace the USU Resident First-Year Merit Scholarship
1
Start the application process early
The scholarship selection process will be very competitive, as many outstanding students on campus will apply. Begin your application process early to give yourself a head start by ensuring that you meet all of the requirements or putting yourself in a position to meet all of the requirements.
2
Ensure that your grades are outstanding
You must have a minimum GPA of 2.8 and strong SAT/ACT scores. We recommend that you aim far higher than the required GPA and have very strong standardized test scores in order to wow the scholarship committee.
3
Review your application
It is usually appropriate to thoroughly check your application before submitting it to make sure there are no grammatical, spelling, or other sloppy mistakes. If possible, ask a mentor or a close friend to review your application so they can give you honest criticism that will help you fix any problems.
4
Reach out to previous winners
Finding out more about previous winners can give you the specific information you need to win this award. Reach out to them so you can understand exactly what the judges are looking for and incorporate that information into your application.
How the USU Resident First-Year Merit Scholarship is Judged
Applicants are evaluated based on their grade transcripts, such as GPA, and standardized test results, such as SAT/ACT scores.
Why We Love the USU Resident First-Year Merit Scholarship
The scholarship is extended
The scholarship is automatically renewed for a second year if the student meets the required academic criteria.
Good opportunity for first-year students
This scholarship is a good initiative by the university to support first-year USU Utah State residents in the Southeast with financial assistance.
Based on merit
This award, which is aimed to provide financial help to deserving students, will be given to the student who is judged to be the best applicant.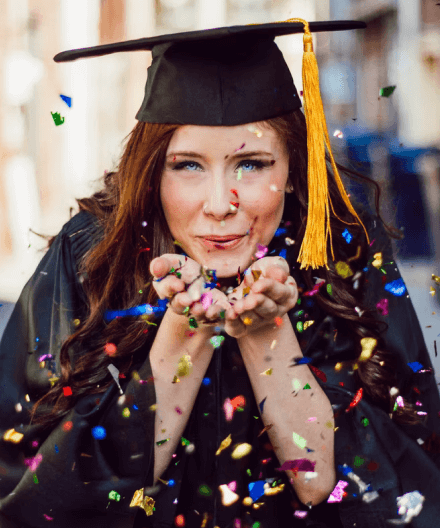 5 Facts About USU Resident First-Year Merit Scholarship
Eligible campuses
Utah residents from USU Eastern, Blanding, Moab, Logan & Statewide Campuses are eligible to apply.
For first-year college students only
The program is offered only to High school graduates who will enroll at USU.
Eligible to all majors
Applicants interested in any major can apply for this program.
Automatic renewal
The scholarship award is automatically renewed as long as the requirements are met.
Research focus
Through relevant research, Utah State students make transformational contributions, particularly in the areas of space, water, land, air, and quality of life issues.