TMCF | PPG Foundation Scholarship
2/1/2023
Submission Deadline
Explore Similar Scholarships
College Major:
Location:
Grade Level:
The PPG Foundation Scholarship is an annual program offering financial assistance to college seniors enrolled at a TMCF member school. The awards of up to $10,000 are offered to eight selected students with proven financial needs and leadership capabilities. Students open to STEM majors can apply for the program.
PPG Foundation is a manufacturer of paints, coatings, and adhesives founded in 1951. It also runs various programs for empowering students and workers in the STEM field. This scholarship is offered in collaboration with Thurgood Marshall College Fund (TMCF), a non-profit organization for education in the US.
Applicants need to provide a video statement to the question given on the website to qualify for the program. The minimum GPA required to apply is 3.0 (on a scale of 4.0). The annual program accepts applications from January to February every year.
Key Information of TMCF | PPG Foundation Scholarship
Study Details
Area of Study
Engineering
Mathematics
Science
Technology
Country of Study
United States
Specific Schools
TMCF Member-School
Scholarship Details
Intended Level of Study
Undergraduate
TMCF | PPG Foundation Scholarship Timeline
January 2023
Application Opening Date
The applications open in January.
February 2023
Submission Deadline
The deadline to apply is in February every year.
May- June 2023
Awards Announcement
Between May and June, the winners of the award will be announced.
Scholarship Eligibility
To be eligible to apply, applicants must meet the following criteria.
Eligible Grade: College Senior
Maximum Age: Any
Required GPA: 3.0
Geographic Eligibility: United States
Gender: Any
Race/Ethnicity: Any
Application Requirements
Here's what you need to submits besides your application.
Video Submission
Grade transcript
Financial Information
How to ace the TMCF | PPG Foundation Scholarship
1
Check out video submissions of previous winners
The videos submitted by successful candidates are available. View them and take points about important aspects.
2
Start early
Start working on the video as soon as the question is provided. This will give you enough time to research and complete it well before the submission deadline.
3
Keep it concise
Cover all the points you want to communicate, yet make it concise by removing additional and unwanted details.
4
Take feedback before submission
Get feedback and work on the areas of improvement before finalizing the video.
How the TMCF | PPG Foundation Scholarship is Judged
The selection panel will consider the applicants' academic record, leadership capabilities, quality of the video, and the need for financial assistance.
Why We Love the TMCF | PPG Foundation Scholarship
No restrictions based on ethnicity
Although TMCF is an organization representing Black Americans, the scholarship is offered to students from all racial and ethnic groups.
A mix of merit and need
The selection criteria include the performance and aptitude of the applicants along with their financial needs.
Clear instructions
Students know exactly what is needed to qualify for the scholarship.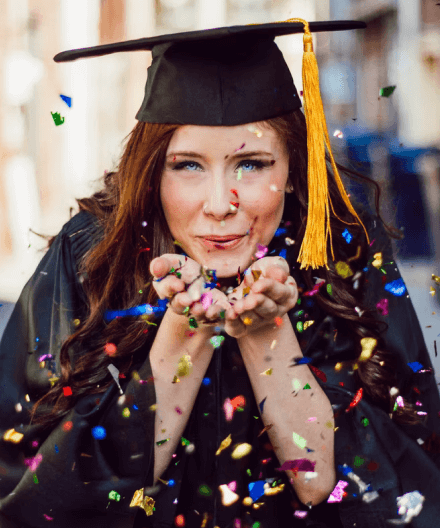 5 Facts About TMCF | PPG Foundation Scholarship
PPG Foundation was formed in 1951
It is a manufacturing company that produces paints, coatings, and adhesives since 1951.
It offers various scholarships and grants annually
PPG Foundations has awarded over 3,000 students with scholarships since its inception.
This scholarship is administered by TMCF
The scholarship program is offered in collaboration with TMCF, which administers the complete process.
TMCF was founded in 1987
Thurgood Marshall College Fund (TMCF) was formed in 1987 and offers various support programs for institutions and students.
It's for students of TMCF member schools
TMCF | PPG Foundation Scholarship is for students enrolled in any of the 47 TMCF member schools.