Fund for Education Abroad Scholarship
$1,250–$10,000
Award Amount
9/15/2022
Submission Deadline
Explore Similar Scholarships
Location:
Grade Level:
The Fund for Education Abroad (FEA) organization is committed to seeing more underrepresented American college students studying abroad. To this effect, they provide scholarships worth up to $10,000 to undergraduates to enroll in study abroad programs in any country of their choosing.
The scholarship is only open to U.S. citizens or permanent residents who are already enrolled in undergraduate programs in American colleges or universities. The study abroad program candidates seek to apply for must have a duration of at least 28 days. Additionally, the program should be eligible to count as a credit at the student's home institution.
Candidates will be assessed based on their academic and non-academic qualities as well as their demonstrated financial needs. The selection committee gives students from minority backgrounds more priority than other applicants. First-generation college students and community college students are also given priority.
Key Information of Fund for Education Abroad Scholarship
Study Details
Country of Study
United States
Scholarship Details
Intended Level of Study
Undergraduate
Award Amount
$1,250–$10,000
Fund for Education Abroad Scholarship Timeline
July 2022
Application Opening Date
Applications are open as of July 1.
September 2022
Submission Deadline
The submission deadline is on September 15.
November 2022
Awards Announcement Date
Winners are usually announced in November.
Scholarship Eligibility
To be eligible to apply, applicants must meet the following criteria.
Eligible Grade: Undergraduate
Maximum Age: Any
Required GPA: Any
Geographic Eligibility: United States
Gender: Any
Race/Ethnicity:
Application Requirements
Here's what you need to submits besides your application.
Essay
Grade transcript
Present Work Experiences
Financial Information
How to ace the Fund for Education Abroad Scholarship
1
Prepare an honest and passionate application
Highlight your positive qualities without lying or exaggerating any parts of your application. Also, write essays people can connect to. Your application should strongly reflect who you are and what you're passionate about.
2
Highlight your openness to diversity
If you win this scholarship and get to study abroad, you will face obstacles that come with being exposed to new territory and cultures. FEA wants to know how open-minded you are, and how you hope to face said obstacles.
3
Choose your recommender wisely
The person who writes your recommendation letter should be able to speak well for both your personal and professional/academic qualities. Your recommender does not have to be a professor or supervisor, but they can be your friend or peer.
4
Review your application
Cross your i's, dot your t's, and get rid of all grammatical blunders and typos. Make sure you turn in a well-put-together application.
How the Fund for Education Abroad Scholarship is Judged
More than a hundred volunteer reviewers assess applications in each scholarship cycle. They pay particular attention to applicants' financial needs, academic plans and preparedness, and demographic qualities. Each applicant's academic qualities are determined by their essays, unofficial grade transcript, and recommendation letter. A financial aid form is filled out to determine financial need.
Why We Love the Fund for Education Abroad Scholarship
Students can apply to multiple FEA scholarships
With a single application, candidates can be considered for other FEA scholarships that they are eligible for.
Winners are featured on the FEA website
Winners get to share their stories and turn in journal entries that are posted on the FEA website.
Winners are taken care of from start to finish
FEA provides scholars with pre-departure orientation and connects them to cohorts before they travel. During the program, they check in on them, invite them to events and provide mentorship for them. After the program, scholars get a robust alumni community with networking and leadership opportunities.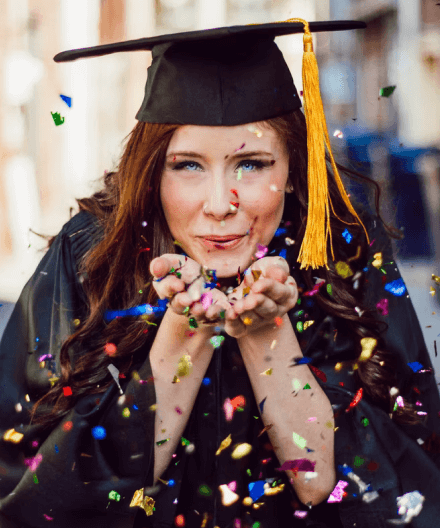 5 Facts About Fund for Education Abroad Scholarship
It is bi-annual
There is one scholarship cycle for students who wish to use the scholarship in the spring semester alone, and another one that can be used either in spring, fall, or the whole academic year.
The review process doesn't take long
Applicants can typically expect to hear back from FEA within eight weeks after the submission deadline.
FEA has provided hundreds of scholarships
Since its inception in 2010, the organization has sponsored over 600 students to study abroad.
FEA hosts fundraising events
FEA has hosted over 60 fun events throughout the U.S. for the purpose of raising funds.
Scholars have studied in over 70 countries
As of 2020, FEA scholars had enrolled in study abroad programs in 72 countries in all the inhabitable continents of the world.