TJX Scholarship Program
10/25/2022
Submission Deadline
Explore Similar Scholarships
Location:
Demographic:
Grade Level:
The UNCF helps students to thrive and graduate, opening doors for them to become leaders in the future. This is achieved by awarding scholarships to financially strained students and financially supporting Historically Black Colleges and Universities (HBCUs). The UNCF partnered with the TJX company to enrich the citizens' lives by offering the TJX Scholarship Program.
The TJX Scholarship program is aided by UNCF. The latter funds more than 10,000 understudy student grants worth more than $100 million. The culture of TJX over the past decades has been to bring value to the people both in the company and within the community.
Being the largest private scholarship provider to African and African American students, the scholarship grant helps HBCUs. The financial assistance thus fills in the nation's driving alley for the importance of minority education and upgrading of their neighborhoods.
Key Information of TJX Scholarship Program
Study Details
Country of Study
United States
Scholarship Details
Intended Level of Study
Undergraduate
TJX Scholarship Program Timeline
September 16, 2022
Application Opening Date
Applications are open from mid-September. Check the website for more accurate dates closer to the time.
October 25, 2022
Submission Deadline
The deadline for applications is before the end of the month at 11.59 PM EST. Check the website for more accurate dates closer to the time.
Scholarship Eligibility
To be eligible to apply, applicants must meet the following criteria.
Eligible Grade: Undergraduate
Maximum Age: Any
Required GPA: 2.5
Geographic Eligibility: United States
Gender: Any
Race/Ethnicity: Black
Application Requirements
Here's what you need to submits besides your application.
Essay
Recommendation letters
Grade transcript
How to ace the TJX Scholarship Program
1
Demonstrate your financial need
The scholarship program offers grants to students with limited financial capability. The applicant must submit all the supporting documents that demonstrate their financial shortcomings for them to qualify for this program.
2
Have a non-relative recommend you
A recommendation letter is needed from a non-relative to help support you and your claim. While at it, have your supporting documents or essay reviewed by your referee to help eliminate any mistakes and ensure consistency of the information shared.
3
Attend a Historically Black College or University
The scholarship program favors students who have enrolled or joined up with a full-time undergraduate program. The studies must be undertaken in a U.S.-based college or university for a period of two or four academic years.
4
Sell yourself in the application
Emphasize your good academic performance and accompany that with an impeccable personal standing. By doing so your application will stand out from the pool of other applicants.
How the TJX Scholarship Program is Judged
Applicants must demonstrate their outstanding personality and have proof of a good academic performance. The applicants must identify as Black or African American and must be coming from a needy background and show proof of their financial status. A well-drafted personal statement and an outstandingly well-written essay will almost guarantee you an automatic selection.
Why We Love the TJX Scholarship Program
The scholarship funds less fortunate students
The TJX Scholarship Program helps students from a poor background and who are in dire need of financial assistance to fund their education.
Scholarship funds studies at an HBCU
This is good news for African American students who face hardships in securing a good education. Students from poor neighborhoods can strive to get a better life through the TJX Scholarship Program.
You become a change maker
Receiving this scholarship can steer up your social status and you can use that as leverage to bring change to the African American community.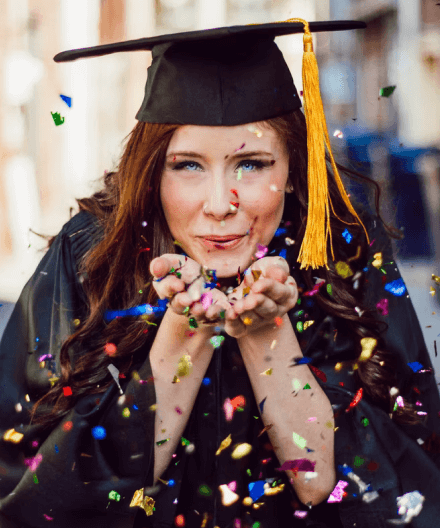 5 Facts About TJX Scholarship Program-UNCF
The scholarship better prepares African American graduates
Beneficiaries of TJX Scholarships who attend an HBCU are better prepared for life outside the university compared to those who did not or attended regular institutions
UNCF is the largest provider of scholarships
The UNCF is the largest private provider of scholarships in the United States that supports African and African American students.
500,000 student beneficiaries
Through UNCF and scholarship programs such as TJX, over half a million students have been able to complete their education.
Creates 130,000 jobs annually
These jobs are created annually for and by beneficiaries of the scholarship programs thus improving their livelihoods and bringing change to the community.
Source funding of over $7 billion
The UNCF has received over $7 billion from its sponsors and the funds have been used successfully to offer various scholarship programs such as the TJX Scholarship Program.