Thear Sy Suzuki R.I.S.E. Scholarship
$1,500–$2,500
Award Amount
5/31/2023
Submission Deadline
Explore Similar Scholarships
Location:
Demographic:
Grade Level:
Against the Grain Productions promotes Asian American awareness culturally through captivating media projects. The organization has awarded $97,500 in scholarships to more than 60 exceptional students across the United States since 2011. The organization also raises funds for underprivileged children and international orphanages.
Every year, the organization offers Thear Sy Suzuki R.I.S.E. Scholarship, ranging from $1,500 to $2,500, per recipient to financially support high school seniors, undergraduate and graduate students undertaking undergraduate or postgraduate degree programs at any accredited institution in the United States.
The scholarship acknowledges Asian American students who are shining examples of what it means to "Go Against The Grain" by demonstrating traits of exemplary servant leadership and the ability to rise above circumstances and lift others.
Key Information of Thear Sy Suzuki R.I.S.E. Scholarship
Study Details
Country of Study
United States
Scholarship Details
Intended Level of Study
Undergraduate
Postgraduate
Vocational/Technical School
Award Amount
$1,500–$2,500
Thear Sy Suzuki R.I.S.E. Scholarship Timeline
January 2023
Application Opening Date
Applications open on January 1.
May 2023
Submission Deadline
The submission deadline is on May 31.
August 2023
Awards Announcement Date
Winner(s) are announced in August.
Scholarship Eligibility
To be eligible to apply, applicants must meet the following criteria.
Eligible Grade: High School Senior – Graduate
Maximum Age: Any
Required GPA: 3
Geographic Eligibility: United States
Gender: Any
Race/Ethnicity: Asian American, Pacific Islander
Application Requirements
Here's what you need to submits besides your application.
Essay
Recommendation letters
Video Submission
Grade transcript
How to ace the Thear Sy Suzuki R.I.S.E. Scholarship
1
Create a standout essay entry
Invest time to make your 500-word essay stand out from the crowd by sharing an honest, personal and vital experience that best describes and demonstrates how you embody servant leadership and the qualities of R.I.S.E in the context of how you intend to ''Realize your purpose'', ''Ignite your passion'', ''Secure your seat'' and ''Embrace your power''.
2
Maintain an outstanding academic record
You need to demonstrate outstanding intellect and top-notch academic excellence in your application. Achieving and maintaining a minimum unweighted cumulative grade point average of 3.0 or higher out of a 4.0 scale should suffice.
3
Be ready for a video presentation
Record a 5-minute video that best demonstrates how you are paving a path for others to follow and empowering the next generation with high-powered positions opportunities. The video session lets you share more about yourself, showcasing your work and R.I.S.E qualifications, so work on your overall presentation and brush up on everything about you.
4
Secure strong letters of recommendation
As early as possible, you should identify one potential recommender and ask them if they would be willing and able to write a strong letter of reference on your behalf. You can source good recommendation letters from a lecturer who directly taught you from a fully accredited institution.
How the Thear Sy Suzuki R.I.S.E. Scholarship is Judged
Candidates are assessed based on a rating system judged on GPA strength, community involvement and leadership, essay, résumé and recommendation letter quality. Video presentations are evaluated on authenticity, content, creativity and execution.
Why We Love the Thear Sy Suzuki R.I.S.E. Scholarship
Straightforward application process
To apply, fill out all required sections of the scholarship application form on the official scholarship website, upload all materials and submit them electronically.
Ease of receiving disbursed prize
The award amount is written in the winner's name and disbursed directly to the winner's educational institution to be applied toward tuition.
Exposure to positive publicity
The scholarship award recipients are liable to be exposed to favorable publicity. So don't be surprised to see parts of your essay, biography, photo, and video presentation shared on the Against the Grain Productions website.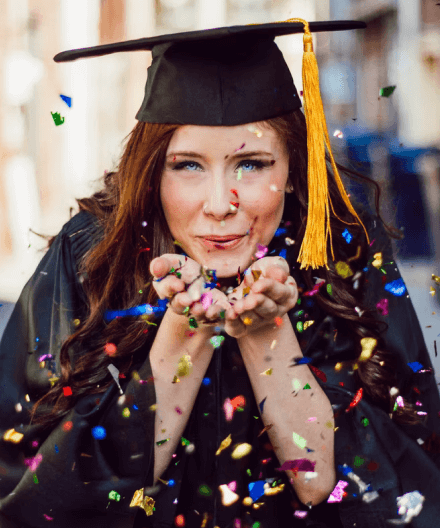 5 Facts About Thear Sy Suzuki R.I.S.E. Scholarship
Sign a release form
It is important to note that selected finalists and winners must append their signatures on a release form before getting their video presentation featured on the scholarship homepage.
Education classification level
You must be a university student or high school senior currently enrolled full-time at an accredited U.S. junior, vocational college, or four-year university and be a full-time associate, bachelor, or master's degree-seeking student by the upcoming academic session.
Affiliate-based condition
You must not be a family member related to any member of the Against the Grain Productions Board — this condition renders you automatically ineligible.
Protocol for receiving scholarship
The finalists are invited for a phone interview, after which the candidate with the highest combined cumulative points receives the scholarship.
Create a compelling résumé
It is essential that you provide an up-to-date résumé as part of your online application, highlighting honors, awards, extracurricular activities, leadership contributions, and community service experience.