Sports Task Force/Al Young Sports Journalism Scholarship
2/28/2023
Submission Deadline
Explore Similar Scholarships
The Sports Task Force/Al Young Sports Journalism Scholarship is an annually offered grant founded by the Asian American Journalist Association, also known as AAJA, thanks to the sportswriter Al Young, the donator of the monetary resources. The program disburses a single award to a national or permanent resident student who aspires to undertake an undergraduate degree in sports journalism.
The amount of the scholarship is $2,000 and must be used only for purposes related to the educational program; that is textbooks, part of tuition, and tools for fieldwork, among others. In addition, the course must be taken specifically in an accredited U.S. institution.
The winner will be asked to present a report a year after the scholarship disbursement to show off their improvement in sports journalism and how the subvention helped. This could be through a written report, a video, a presentation, etc. Also, the scholar must commit to five-hour volunteer work for the AAJA Task Force.
Key Information of Sports Task Force/Al Young Sports Journalism Scholarship
Study Details
Area of Study
Journalism
Sports Journalism
Country of Study
United States
Scholarship Details
Intended Level of Study
Undergraduate
Sports Task Force/Al Young Sports Journalism Scholarship Timeline
December 22, 2022
Application Opening Date
Applications open on December 22.
February 2023
Submission Deadline
The submission deadline is on February 28.
March 2023
Awards Announcement Date
Winners are announced in March.
Scholarship Eligibility
To be eligible to apply, applicants must meet the following criteria.
Eligible Grade: Undergraduate
Maximum Age: Any
Required GPA: 3
Geographic Eligibility: United States
Gender: Any
Race/Ethnicity: Asian American, Pacific Islander
Application Requirements
Here's what you need to submits besides your application.
Portfolio
Recommendation letters
Financial Information
Essay
How to ace the Sports Task Force/Al Young Sports Journalism Scholarship
1
Show off your previous experience
One of the requirements to apply for this scholarship is to have had some type of experience in the field of sports journalism. The candidate needs to build a good portfolio to present to the judges. In the 1,000-word essay required for the application, you can also demonstrate all your experience.
2
Get two reference letters
Good reference letters are essential for any application. On this occasion, the candidate must try to get two witnesses who not only affirm their technical abilities and their skills in the matter, but also their interests and motivations for the career.
3
Learn everything about AAJA
To be chosen as a scholarship student, the applicant must demonstrate a commitment and total dedication to acting under the premises of the AAJA mission. Therefore, it is recommended that applicants inform themselves about the organization, its objectives, its vision, its history, its members, etc.
4
Be sure about your time availability
The scholarship is given to students who are willing to enroll in a full-time university program; that is 12 credit hours. So before you decide to apply, think about whether your other activities will allow you to fulfill this, in addition to the volunteer work that the scholarship requires and other possible tasks.
How the Sports Task Force/Al Young Sports Journalism Scholarship is Judged
The selection of the winner will be made through a review of their achievements and experiences in sports journalism, their accumulated GPA, the financial information that demonstrates economic need, and the potential to meet the expectations of the AAJA mission.
Why We Love the Sports Task Force/Al Young Sports Journalism Scholarship
The desire to encourage Asian American students
This type of scholarship with a clear population focus, in this case, the Asian American community, favors the reduction of social, racial, and economic barriers in the United States.
Uncommon career development
The Sports Task Force/Al Young Sports Journalism Scholarship is one of the few scholarships that fund fields of study on such specific topics. The type of knowledge and abilities that the scholarship is funding are not always recognized.
Different types of help are offered
In addition to monetary support, the AAJA organization offers tutoring to scholarship students. In addition, it opens the possibility of gaining experience through work in the association and meetings with professionals in the field.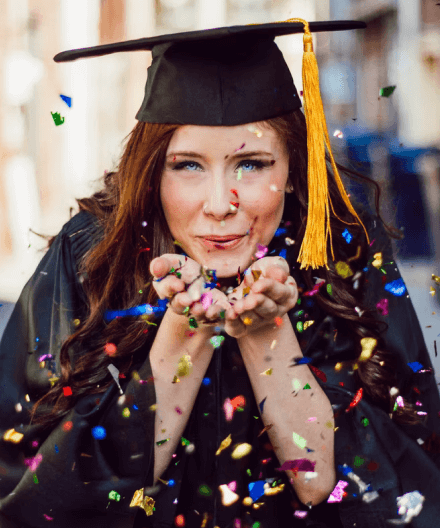 5 Facts About Sports Task Force/AI Young Sports Journalism Scholarship
A scholarship funded by a pioneer
In 2010, Al Young was officially named an "Asian American Pioneer in U.S. journalism.
The support for sports jobs
For the strengthening and encouragement of careers related to sports, the institution also offers the Jimmie & Suey Fong Yee Grant.
More than five years of helping students
The Sports Task Force/Al Young Sports Journalism Scholarship was founded in 2015. Since then, it has benefited students interested in continuing their academic life in topics related to sports and media.
The improvement of the journalism industry
AAJA was founded in 1981 and now has more than 1,500 members and works for the inclusion of Asian American citizens in global journalism.
AAJA volunteer work is a must
Recipients must commit to five-hour of volunteer work for the AAJA Task Force.